Happy half century to the Shelby Mustang Super Snake ​
Yes, it's 50 years since the first Mustang Super Snake, so let's celebrate.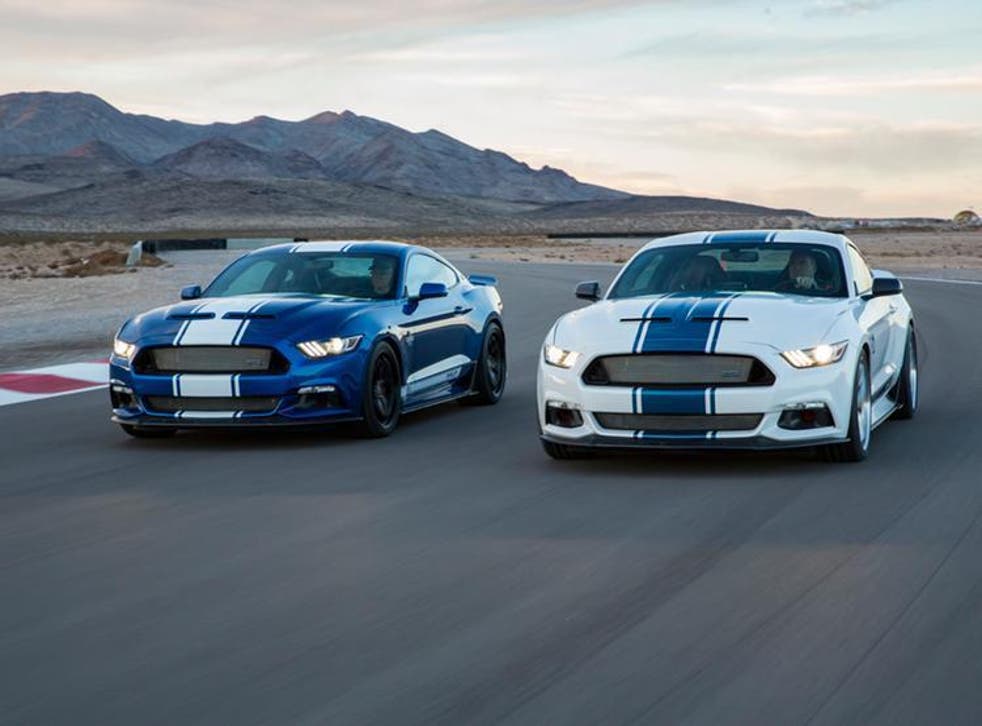 We'll take a Shelby Mustang, then add a huge great supercharger to the 5.0-litre V8. That Coyote engine then yips out not the standard 420bhp but 670bhp.
That's a startling power surge, and it seems like it's all down to the supercharger. What did they get it from – a cruise liner? Wherever the power comes from, you're now looking at passing 60mph in just 3.5sec or 100mph in just 10.9sec.
Happily, they've also been doing some work on the suspension so the car isn't just a dragster. The new 20in forged wheels run on Shelby's own suspension components, including dampers, springs and anti-roll bars.
The brakes get Wilwood brake calipers and there's Shelby's own body kit, although the stripe down the roof and bonnet is optional. The side stripes are not optional. All of this, with the possible exception of the striping, allows lateral cornering loads of 1.2g apparently.
Naturally you can add yet more yummy extras like a track-focused extreme cooling package or a short shift kit, or in fact you can detract rather than add things, like removing the rear seats.
Naturally, all this has added to the price, which now starts at $69,995. Or you can get it all for just $36,795, but then you do need to add a Mustang as well. And what red-blooded American male wouldn't want to drive around advertising the fact that he has a Super Snake?
Graham Scott is a writer for PistonHeads.
Register for free to continue reading
Registration is a free and easy way to support our truly independent journalism
By registering, you will also enjoy limited access to Premium articles, exclusive newsletters, commenting, and virtual events with our leading journalists
Already have an account? sign in
Register for free to continue reading
Registration is a free and easy way to support our truly independent journalism
By registering, you will also enjoy limited access to Premium articles, exclusive newsletters, commenting, and virtual events with our leading journalists
Already have an account? sign in
Join our new commenting forum
Join thought-provoking conversations, follow other Independent readers and see their replies