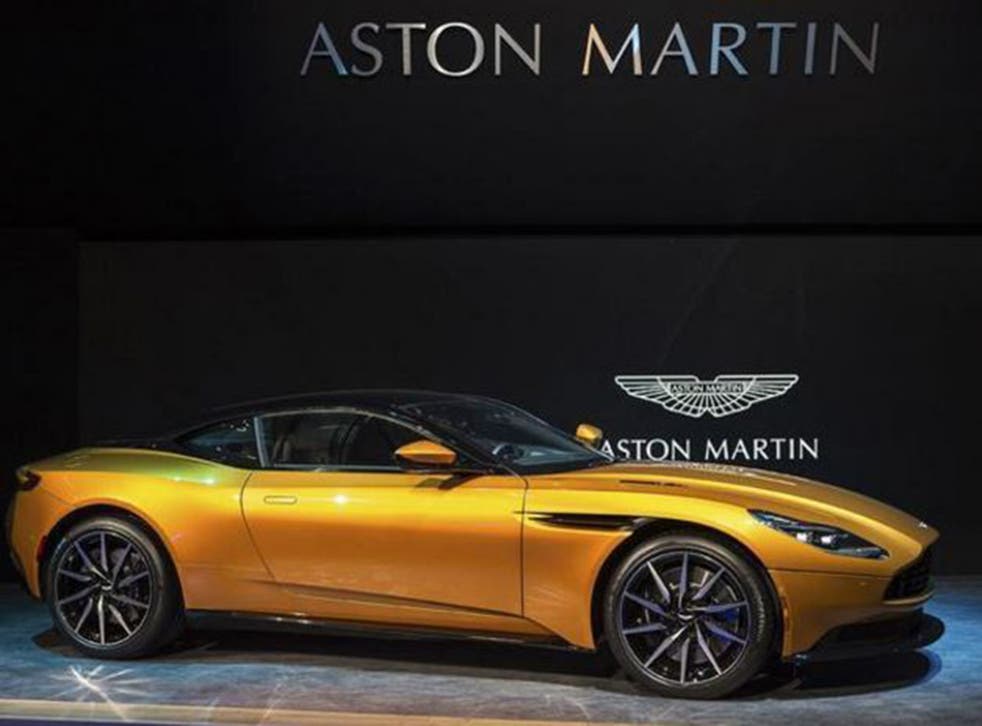 Aston Martin DB11 revealed at Geneva motor show
Aston Martin themselves call this 'the most significant new Aston Martin since the introduction of the DB9 in 2003'
It looks similar but it's very different. The DB11 is a big step for Aston Martin, since it's introducing everything from a brand new engine, to a brand new design, to brand new electrics. Have they got it right? Can all those new elements come together harmoniously in a glorious British GT package?
Aston Martin themselves call this 'the most significant new Aston Martin since the introduction of the DB9 in 2003'. They are not exaggerating.
Let's start with the engine, a V12 mounted in the front, running through an eight-speed auto gearbox. Sounds fairly standard, but this is a completely new engine that Aston Martin say they made all themselves. Its 5.2-litres have two turbochargers, producing 608bhp and 516lb ft of torque. Where other marques have gone for smaller engines with their new turbos, Aston Martin has just added the turbos.
The effect should be immensely powerful, with the most noticeable increases being in low and midrange torque. This thing should pull from nothing, on its way to a top speed of 200mph. It should pass 62mph just 3.9sec after launch.
There will be three driver modes, which will incorporate adaptive dampers, torque vectoring and a limited-slip differential in the handling and ride stakes, as well as numerous changes to the engine management, steering and so on.
The exterior is quite a crowd-puller, and shows the amount of work they've put in to ensure air flows as effortlessly as possible through, over and round the car, particularly through the air ducts for the brakes. At the rear this flows over what Aston are calling an Aeroblade, which is in effect a virtual wing. Clever.
Compared to a DB9, it's 65mm longer in the wheelbase, 28mm wider (although the track is much wider) and 50mm longer. Inside this translates into more room in what is a very modern yet nicely British cabin. This is a real GT cabin, with a huge TFT instrument display which of course you can configure as you wish.
There's even space for a couple of children in the rear or for that stuff you never know where to put.
We can't wait to try this new landmark Aston Martin, but deliveries to the UK won't be starting until the autumn, with prices starting at £154,900.
Join our new commenting forum
Join thought-provoking conversations, follow other Independent readers and see their replies