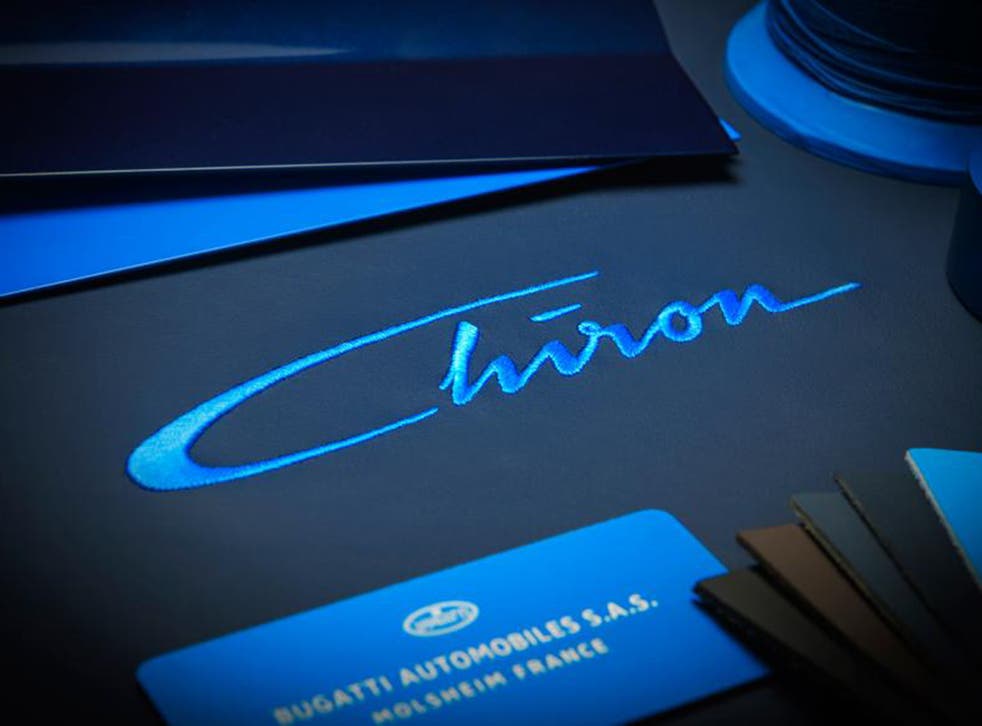 Bugatti Chiron: Veyron replacement being readied for spring launch will approach 300mph
Because it turns out the all-conquering Veyron was just a dry run…
John Calne
,
Autocar
Monday 07 December 2015 01:27 Comments
A 300mph road car: could it become reality?
Don't scoff. You could be looking at it.
This here is the Bugatti Chiron. It's the replacement for the all-conquering Veyron, and it's being readied for launch at Geneva this coming spring.
And guess what? It's going to be faster. A lot faster.
Whispers coming from those close to the vehicle suggest it's going to have 1500bhp, a 0-62 time of 2.3 seconds and a top speed of 286mph. But of course, this is just the launch version – as with the Veyron, you can expect ever-faster editions to materialise during its lifespan.
The power comes from another 8.0-litre W16 engine, and further rumours from Bugatti Towers suggest it'll be boosted by a quartet of electronic turbos. There's talk of hybridisation, too.
Offically, Bugatti remains silent about all the gossip. But the company is willing to say it's confident that when the Chiron goes on sale following its Geneva debut, it'll be the world's fastest road car.
Register for free to continue reading
Registration is a free and easy way to support our truly independent journalism
By registering, you will also enjoy limited access to Premium articles, exclusive newsletters, commenting, and virtual events with our leading journalists
Already have an account? sign in
Join our new commenting forum
Join thought-provoking conversations, follow other Independent readers and see their replies