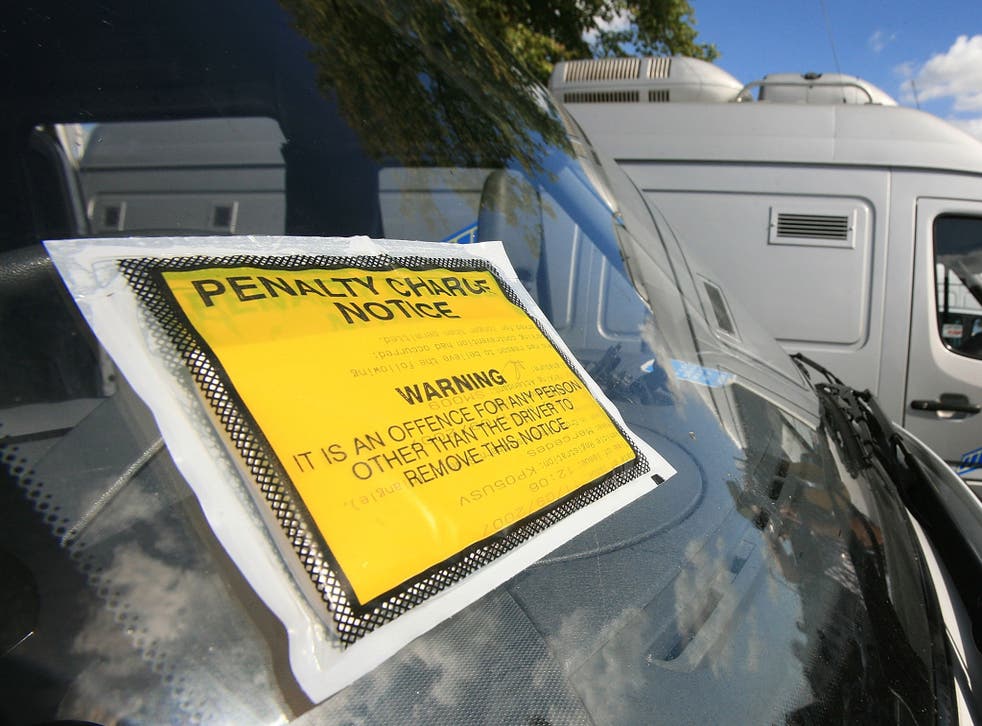 Expensive parking fines issued by private companies are fair, Supreme Court rules
Which? described the judgement as 'thoroughly disappointing' and 'based on a narrow interpretation of the law'
David Connett
Thursday 05 November 2015 01:03 Comments
Expensive parking fines issued by private companies are fair and proportionate the Supreme Court has ruled.
The fairness of high fines for motorists who fall foul of parking restrictions was challenged by an Essex chip shop owner charged £85 for overstaying a two-hour free parking slot by 52 minutes.
Barry Beavis, 47, of Billericay, Essex, complained the charge imposed by ParkingEye at a Chelmsford, Essex, retail park in 2013 was excessive. He was challenging an Appeal Court decision that the penalty was "not extravagant or unconscionable."
ParkingEye justified its charges saying they were "fair, reasonable and legally enforceable" and necessary to discourage people from overstaying at a site close to the railway station and law courts.
Mr Beavis argued £85 was far too high to be a genuine pre-estimate of the loss the car park operator had suffered as a result of him overstaying.
But the UK's most senior judges rejected his arguments and concluded the parking management firm had acted reasonably.
Supreme Court president Lord Neuberger and Lord Sumption said ParkingEye could not charge "whatever it liked".
"It could not charge a sum which would be out of all proportion to its interest or that of the landowner for whom it is providing the service," they wrote. "But there is no reason to suppose £85 is out of all proportion to its interests."
Lord Sumption said: "The owners and operators of the car park have a legitimate interest in the efficient use of the parking spaces, for the benefit of other users."
He said the £85 charge was "no greater than is necessary to achieve that result." "Mr Beavis was well aware of the two-hour limit, and could reasonably be expected to comply with it. All he needed was a watch."
UK news in pictures

Show all 50
Their ruling described contract penalty clauses as "an ancient, haphazardly constructed edifice which has not weathered well."
One Justice, Lord Toulson, disagreed arguing no reasonable motorist would have agreed to the penalty clause in individual negotiations on level terms so it was in breach of consumer protection rules.
Consumer Champions Which? described it as a "thoroughly disappointing judgement based on a narrow interpretation of the law." They warned it could cause chaos if "cowboy parking firms" used it to hit motorists with further excessive charges.
Mr Beavis said afterwards: "What is not excessive to a judge who earns £214,000 a year is very excessive to a family on benefits. It seems to me we are just going to be back in court in a couple of years' time when the parking companies put their charges up to £250 - because they are always pushing the boundaries."
"I can see budget airlines imposing a penalty if people are late for flights. Or doctors, if people are late for appointments," he predicted.
He said limits should be set by Parliament and regulated by an ombudsman.
Register for free to continue reading
Registration is a free and easy way to support our truly independent journalism
By registering, you will also enjoy limited access to Premium articles, exclusive newsletters, commenting, and virtual events with our leading journalists
Already have an account? sign in
Join our new commenting forum
Join thought-provoking conversations, follow other Independent readers and see their replies