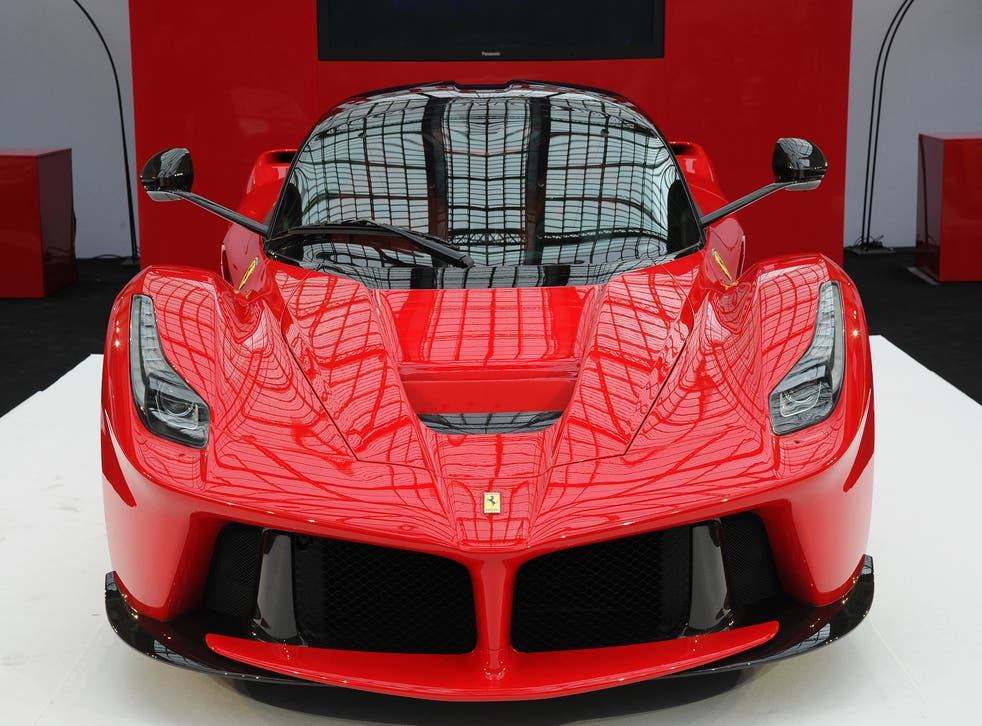 The Ferraris so exclusive you have to be invited to buy one
One-off vehicles like the Pininfarina Sergio or the limited edition LaFerrari (pictured) are only offered to the most loyal of Ferrari customers
Are you a multibillionaire with seven Ferraris parked in the driveway of your palatial mansion on The Bishops Avenue? Well your luck is in! You are one of the few that could be offered the chance to buy a super-exclusive Ferrari.
The car-marker's limited edition or one-off vehicles are so exclusive that one requires an invitation to purchase them.
Take for example, the Ferrari Pininfarina Sergio – of which only six have been made – retailing for millions of pounds each.
The super-super-sportscar is described by Italian car designer Pininfarina as a "two-seater barchetta that looks to the future, very compact, very sporty, racy, pure and sensual."
The Sergio car had been initiated by Pininfarina and is now managed by Ferrari – with all six having been pre-sold to Ferrari fanatics in Europe, Asia and the US.
But they aren't just offered to anyone. As Ferrari spokesman Jason Harris told The Independent, they "are only offered to our most loyal and passionate clients that have a long-standing relationship with the brand."
Luxury cars of Knightsbridge

Show all 10
As reported by CNNMoney, buyers of the Sergio place their commitment to buying the finishing product before the design has even been finalised.
Mr Harris added: "Deliveries are expected in 2015 once the final road-going version has been defined for homologation."
Ferrari can create a 'one-off' car for discerning customers, and the Sergio is classified as one of those despite there being six of them, however it also creates limited edition cars such as LaFerrari, which can also only be bought with an invite.
There are just 499 LaFerraris being made – a car which debuted at the 2013 Geneva Motor Show and where 1,000 people had reportedly put in an offer to buy one, Wired reports.
One of the people that did strike an agreement with the Italian firm was Croatian businessman Robert Herjavec, who is described as having a buoyant number of Ferraris in his garage.
He told Wired that Ferrari is less interested in how much money someone has, than how impassioned they are as a fan of the brand.
"This is where the Ferrari world is kind of like the Vatican," he said. "It's very mysterious. There are a lot of trinkets you have to wear, and a lot of rings you have to kiss."
Join our new commenting forum
Join thought-provoking conversations, follow other Independent readers and see their replies