Ford GT '66 Heritage Edition marks 50th anniversary of Le Mans triple triumph
The original was only available in limited numbers – now there's a doubly limited version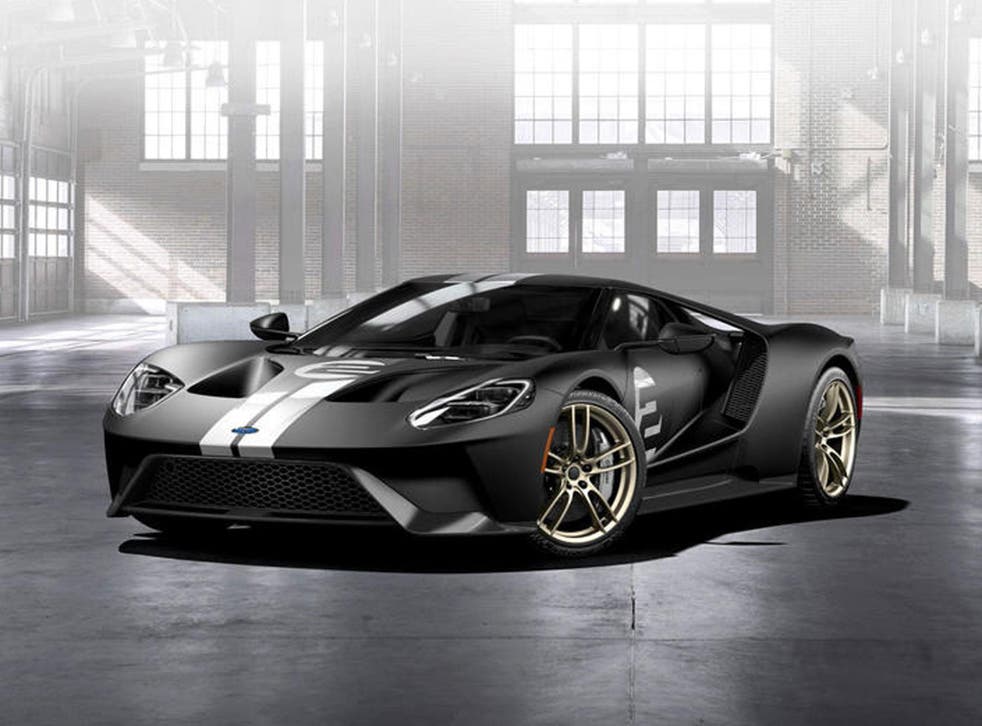 The new Ford GT was only ever available in limited numbers. As in, 250.
But now here's a doubly limited version.
The GT '66 Heritage Edition celebrates the 50th anniversary of Ford's 1-2-3 at Le Mans. It has its own styling tweaks inside and out and has the winning car's number on its bonnet and doors.
Stupendously awkward if you park next to another one outside Matalan, you'd think.
You get 20" gold rims, too, as well as the options of silver stripes and, something you'd think isn't very 1966 at all, a variety of carbon fibre details.
The seats are made of carbon too, and there's an array of badging around the place to complement the ID plate that'll be unique to each car. Given the sort of numbers we're talking about, presumably said plate won't need to be very big.
Register for free to continue reading
Registration is a free and easy way to support our truly independent journalism
By registering, you will also enjoy limited access to Premium articles, exclusive newsletters, commenting, and virtual events with our leading journalists
Already have an account? sign in
Register for free to continue reading
Registration is a free and easy way to support our truly independent journalism
By registering, you will also enjoy limited access to Premium articles, exclusive newsletters, commenting, and virtual events with our leading journalists
Already have an account? sign in
Join our new commenting forum
Join thought-provoking conversations, follow other Independent readers and see their replies