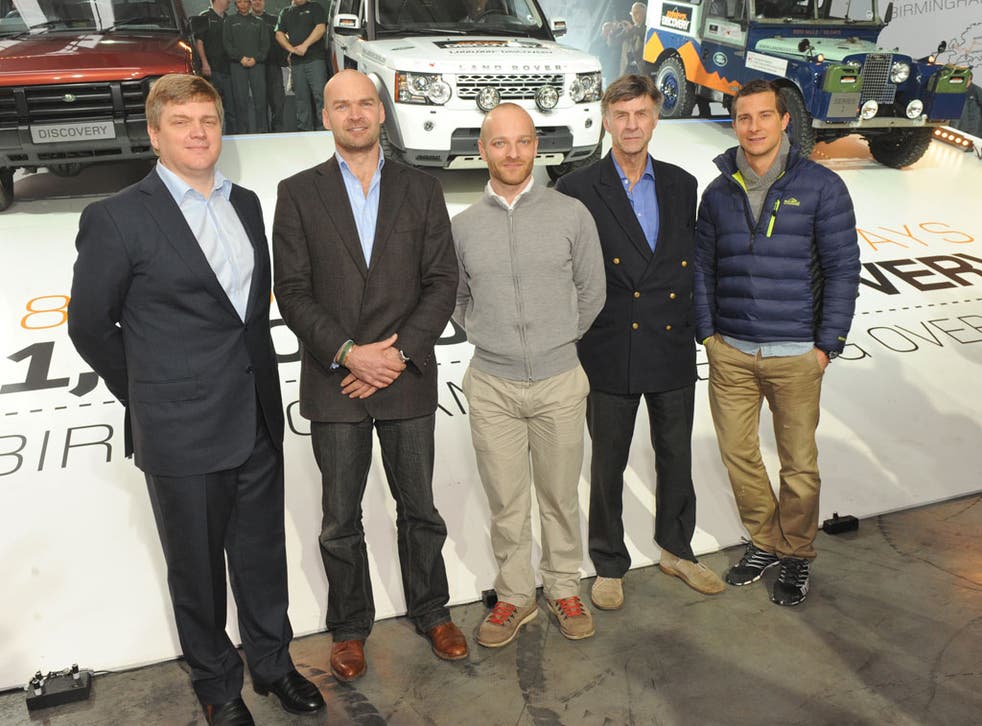 Land Rover sends millionth Discovery on expedition to China
Land Rover has produced the millionth Discovery at its plant at Solihull in the British Midlands. The milestone car is being sent on an expedition to Beijing with the purpose of highlighting the Discovery's strong off-road performance and the importance of the Chinese market for the company's future.
The trip will see the millionth Discovery, in company with two more of the same type, cover 8,000 miles across thirteen countries. The cars were sent on their way with a reception in London last night to which the famous explorers and Discovery users Bear Grylls, Sir Ranulph Fiennes, Ray Mears, Monty Halls and Ben Saunders were invited. If all goes well, the millionth Discovery will arrive in time to take pride of place on the Land Rover stand at the Beijing Motor Show on 23rd April.
The Discovery has been a strong seller since it was introduced in 1989 as a third model in the Land Rover line-up designed to bridge the gap between the bare-bones Defender and the plush Range Rover. The current version, the Discovery 4, is an evolution of the Discovery 3, an all-new car introduced in 2004 that incorporated a huge array of novel technical features such as Land Rover's Terrain Response system. Discoveries are sold in 170 countries and over 80 per cent of production from the expanding Solihull factory is for export.
The route to China was inspired by the 'The First Overland Expedition' of 1955, also to Beijing, which used Series 1 Land Rovers. This year's drive is linked to a fund-raising scheme for the International Federation of Red Cross and Red Crescent Societies that has a target of £1 million.
Register for free to continue reading
Registration is a free and easy way to support our truly independent journalism
By registering, you will also enjoy limited access to Premium articles, exclusive newsletters, commenting, and virtual events with our leading journalists
Already have an account? sign in
Join our new commenting forum
Join thought-provoking conversations, follow other Independent readers and see their replies