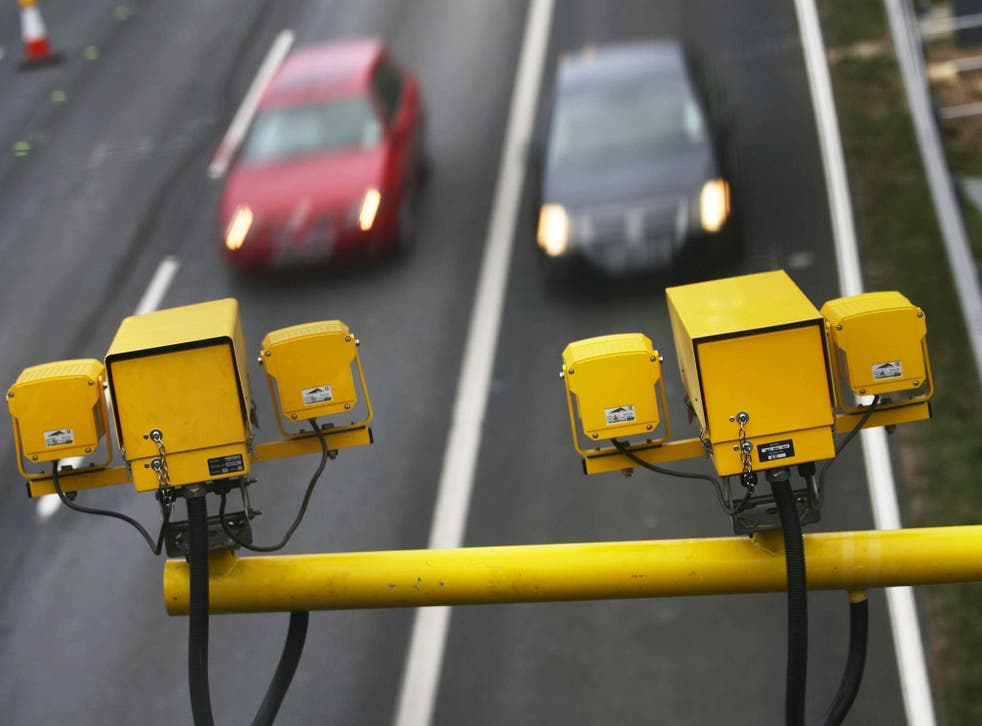 Speeding fines: Bedfordshire force to adopt zero-tolerance approach towards motorists travelling above 70mph
The controversial plans are intended to raise millions of pounds in revenue which will enable the cash-strapped force to retain 25 officers it could otherwise not afford
Sally Guyoncourt
Thursday 05 November 2015 01:21 Comments
A new zero-tolerance approach to speeding on the motorways could raise millions of pounds for the police.
All drivers travelling at more than 70 miles per hour on the motorway may face the prospect of a financial sanction under radical new plans being considered.
The proposals, reported in The Daily Telegraph, would mean speed cameras were switched on permanently on the motorway network to catch anyone exceeding the speed limit.
Drivers caught out by the camera would be forced to fork out for a £100 fine with points on their licence or pay £90 to attend a speed awareness course.
Although the £100 fine goes straight to the Treasury, the £90 for a speed awareness course - a preferable option for drivers wanting to avoid points and with them higher insurance premiums - goes to the police force.
The controversial plans are intended to raise millions of pounds in revenue for the police.
This new approach is the brainchild of Bedfordshire Police and would be trialed on a busy stretch of the M1.
Bedfordshire Police and Crime Commissioner, Olly Martins, said he hoped the scheme would be up and running by next April generating much-needed funds for his force.
He told The Telegraph: "If motorists do not like it then they can always stick to the speed limit.
"If it is a question of reducing the force by 25 officers or introducing this scheme, then I am going to go for his every time.
"We have lobbied the Home Office for fair funding but they have not listened so I am forced to come up with new ways of raising revenue.
"Strict enforcement of the speed limit could raise as much as £1 million, so it is something I have to take seriously."
Under current rules, police forces are able to use some discretion when enforcing the 70mph speed limit.
But the Bedfordshire plan would mean there was no scope for leniency.
Speaking to The Telegraph Hugh Bladon, co-founder of the Association of British Drivers, said the plan "beggared belief" and would lead to revolt on the roads.
He said: "I think this is a dangerous precedent. I am really appalled that a police force should be even considered such an idea.
"My fear is that if police forces see this working in one area they will quickly adopt a similar approach and soon the whole motorway network will be operating a zero tolerance policy".
While Steve Gooding, director of the RAC Foundation, said: "We have total sympathy with cash-strapped constabularies, but no sympathy with forces explicitly setting out to raise money from cameras."
Register for free to continue reading
Registration is a free and easy way to support our truly independent journalism
By registering, you will also enjoy limited access to Premium articles, exclusive newsletters, commenting, and virtual events with our leading journalists
Already have an account? sign in
Join our new commenting forum
Join thought-provoking conversations, follow other Independent readers and see their replies