Tax disc changes: Expert calls on Government to help drivers avoid being caught out by new car sale rules
An expert has urged the Government to raise awareness of the change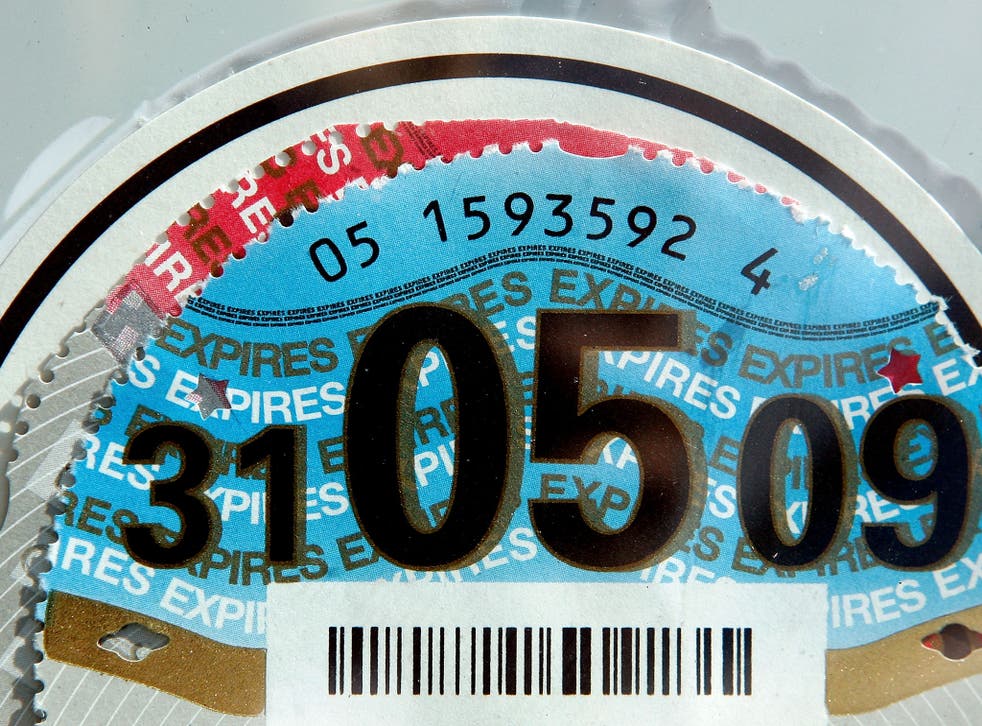 A car expert has urged the Government to do more to raise awareness of new car tax disc rules, as thousands of drivers have been fined or had their cars towed for buying uninsured vehicles.
Last year, the DVLA scrapped paper tax discs in favour of digital records - rending the old window inserts redundant.
However, drivers appear unaware that vehicle excise duty is automatically cancelled when a car changes hands under the new rules, regardless of the seemingly valid tax disc in the window.
This means sellers can no longer advertise cars with tax included, as it automatically expires following a sale.
Research obtained by Guardian Money has revealed that the DVLA have risen by 3,000 a month, from 5,000 to 8,000 since new rules were introduced in October. Some motorists have been fined as much as £800, while others have had their vehicles towed without warning from the agency.
Those who have been caught out by the new rules have no right of appeal to an independent body and have complained that the DVLA is acting unfairly, the newspaper reported.
A couple from Bridport, Dorset, are among those who have fallen foul of the car tax changes.
When Christopher and Marianna Webb went on a trip to Nepal they left their Ford Focus in the Battersea area of London, with what they thought was a valid tax disc in the window. They returned to find their car had been towed and stored in a pound for non-payment of car tax, they told Guardian Money.
The car was given back after they paid the DVLA £822.
Stuart Milne, the editor of Carbuyer magazine, has stressed that more needs to be done to alert buyers of the new changes, and suggested targeted marketing at MoT test centres could help the public avoid heft charges.
He told The Independent: "The number of motorists getting caught out suggests there is still more to be done in getting the message across. For many years cars have been bought and sold with remaining road tax, so it could take a while for the new rules to be widely understood.
"Car dealers should be aware of the changes by now, but in a private sale both buyer and seller may be unaware. The government needs to raise awareness of this issue through better, and more targeted marketing, perhaps through MoT test centres, or other facilities regularly visited by motorists. Because cars can be sold at any time, it's hard to target buyers and sellers directly.
"It is a challenge, but one the government must overcome," he said.
A DVLA spokesman has been contacted by The Independent. The agency told Mail Online: "The changes have been widely publicised and we write to every vehicle keeper to remind them of the new rules before the vehicle tax expires.
"We also write to every new vehicle keeper when they buy a used vehicle to inform them that they must tax the vehicle before they use it.
"In addition, if a driver does not tax their car we will send a warning letter to remind them to tax as they are at risk of enforcement action."
Register for free to continue reading
Registration is a free and easy way to support our truly independent journalism
By registering, you will also enjoy limited access to Premium articles, exclusive newsletters, commenting, and virtual events with our leading journalists
Already have an account? sign in
Register for free to continue reading
Registration is a free and easy way to support our truly independent journalism
By registering, you will also enjoy limited access to Premium articles, exclusive newsletters, commenting, and virtual events with our leading journalists
Already have an account? sign in
Join our new commenting forum
Join thought-provoking conversations, follow other Independent readers and see their replies