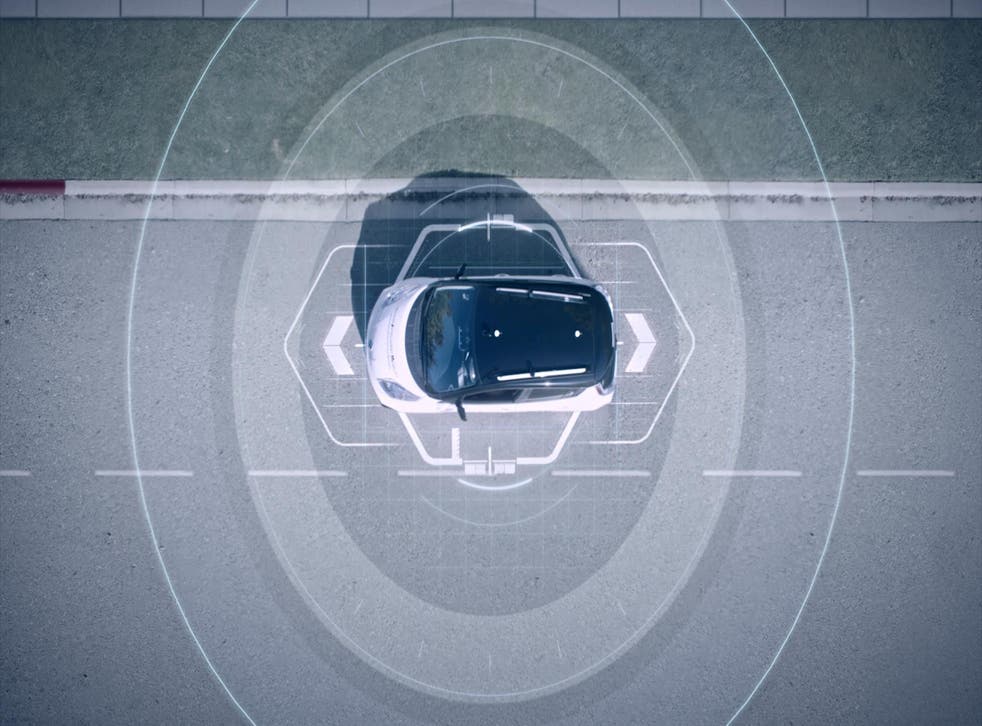 Nissan to trial autonomous cars in London next month
Autonomous travel is coming to London in February as Nissan introduces modified LEAF models onto the streets.
Ashley Coates
Wednesday 18 January 2017 12:57 Comments
Safety and technology experts, as well as government officials, will be among the selection of passengers that are going to experience Nissan's technology, in the company of technicians from Nissan's UK office.
Paul Willcox, Chairman of Nissan Europe, said: "In just a few weeks' time, there will be Nissan LEAFs driving on the streets of London using our autonomous driving technology. Nissan Intelligent Mobility is happening right now, right here in the UK and across Europe."
In practice, this means Nissan's new LEAF and Qashqai models are going to come equipped with systems that will enable single lane autonomous driving on motorways. Much of this new capability is being developed from Nissan's European R&D hub, based in Cranfield, Bedfordshire, which also works on advanced fuel technologies.
Major car manufacturers are investing billions in the systems behind AVs, with several new car models planned for this year following in the footsteps of the Tesla Model S, which comes with all the hardware required for autonomous driving, but without the system to operate it. Ford is planning on launching driverless car models from 2021.
Nissan has stolen a march on Swedish carmaker, Volvo, who are planning on introducing a fleet of driverless XC90s to the capital later in the year. Known as "Drive Me London", the Volvo scheme aims to collect data on self-driving in a city environment, allowing them to use real world information to better inform how they progress the technology. Volvo says they plan to have at least 100 such vehicles on Britain's streets by 2018.
Uber encountered a few snags with its own self-driving experiments in San Francisco last month. Their trial of ride-hailing autonomous Volvo XC90s ended after just ten days, following a dispute with local authorities over permits.
Uber has been trialling its driverless ride-hailing Ford Fusion models in Pittsburgh, Pennsylvania since September and has no plans to halt the company's current operations in the city. Locals who have opted into the programme can hail an autonomous Uber as they would any other car, but the Pittsburgh fleet does come with a safety driver who can take over from the car's systems if necessary. Surprisingly, the world's most valuable start-up was not the first operator to introduce an autonomous ride-hailing fleet, Singapore-based NuTonomy has been operating a number of driverless Renault Zoe taxis on a trial-basis since August. Uber has no immediate plans to bring self-driving cars to the UK.
London has seen experimental driverless cars in operation already, but these have been strictly restricted to the pedestrianised areas surrounding the O2 in Greenwich. Known as the Greenwich Automated Transport Environment (GATEway) project, the scheme invited a select group of London residents to travel in the autonomous "pods", while the project's organisers collect information on how Londoners responded to having self-driving cars operating in their neighbourhood.
Elsewhere, significant trials have been taking place in Coventry, Bristol and Milton Keynes, all with backing from UK Government funds.
With government support for self-driving cars having been prioritised in the Queen's Speech, officials have made both the future use of self-driving vehicles, and their development within Britain, a key component of the country's industrial strategy. The UK's relatively relaxed highway and information laws have given hope to industry figures who are keen to see the UK become a centre for autonomous R&D, particularly after Brexit.
"This is an incredibly competitive area", Mike Hawes, of the Society for Motor Vehicle Manufacturers and Traders has said. "So many cities and countries want to be the test-bed for this next generation technology which could potentially transform the industry – the UK has to set out its stall. We have regulatory framework which makes it easier to do such things."
Strong support from government is not the only reason Nissan chose to conduct its first AV trials here. The company has a long history in Britain and is a major employer in the country, with 1-in-3 cars made in the UK coming out of the Japanese carmaker's facilities. Nissan celebrated 30 years in the UK at their design studio in Paddington, London, last year.
"Innovation and ingenuity is at the heart of the Nissan brand and its people", said Paul Willcox, Chairman of Nissan Europe, "we've been developing that pioneering spirit for over half a century in Europe and for over 30 years in Britain.
"With future models secured and cutting-edge innovation being developed right here in the UK, we're looking forward to a strong future of designing, engineering and manufacturing in the country for customers right across the world."
Register for free to continue reading
Registration is a free and easy way to support our truly independent journalism
By registering, you will also enjoy limited access to Premium articles, exclusive newsletters, commenting, and virtual events with our leading journalists
Already have an account? sign in
Join our new commenting forum
Join thought-provoking conversations, follow other Independent readers and see their replies