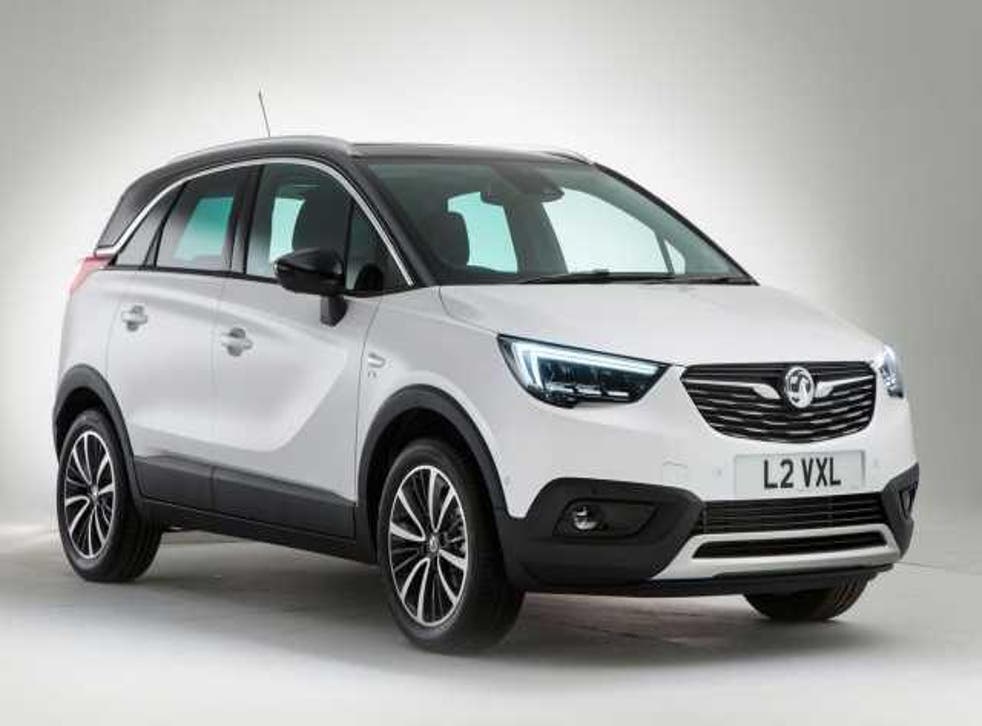 Review: Vauxhall Crossland X
Is it an SUV? Is it an MPV? We look behind the acronyms.
The Mokka X is going to be joined by another crossover from Vauxhall, the Crossland X. Just in case you weren't paying attention, note this title has the 'cross' in it twice. We get it, a crossover. The question is, what does a crossover actually mean in this case?
It means, as a starting point, that it's a vehicle based on the same chassis and engines as the 2008, Peugeot's compact SUV. In time there will be a vehicle built on the highly acclaimed Peugeot 3008, which Vauxhall will call the Grandland X.
For the Crossland X that means a 1.2-litre petrol engine, which should be able to better 50mpg in manual mode, although an automatic will be an option. A 1.6-litre diesel will also be offered, which should offer at least equal frugality.
The Vauxhall gets the high driving position people want in this sector, as well as great visibility in all directions. The cabin shows the Crossland X is bigger than the Mokka X, with rear passengers having more legroom and space, something accentuated by the larger areas of glass.
One option will be to have sliding rear seats, enhancing the vehicle's practicality, as the boot is a decent size anyway, with an adjustable floor as standard.
Top spec models like the Elite and Tech Line trim, can have the contrasting roof, as seen in the photos. As standard there will be alloys, dual-zone climate control and cruise control. Connectivity will include Apple CarPlay and Android Auto, with a touchscreen infotainment system.
Interestingly, prices of the Crossland X are expected to be lower than for Vauxhall's Mokka X. That means an entry price under £17,640, which would put it in play with competitors like the Renault Captur and Peugeot's own 2008. So it looks like Vauxhall labouring the point that it's a crossover is at least a true representation of the Crossland X.
Graham Scott is a writer for WhatCar.
Join our new commenting forum
Join thought-provoking conversations, follow other Independent readers and see their replies