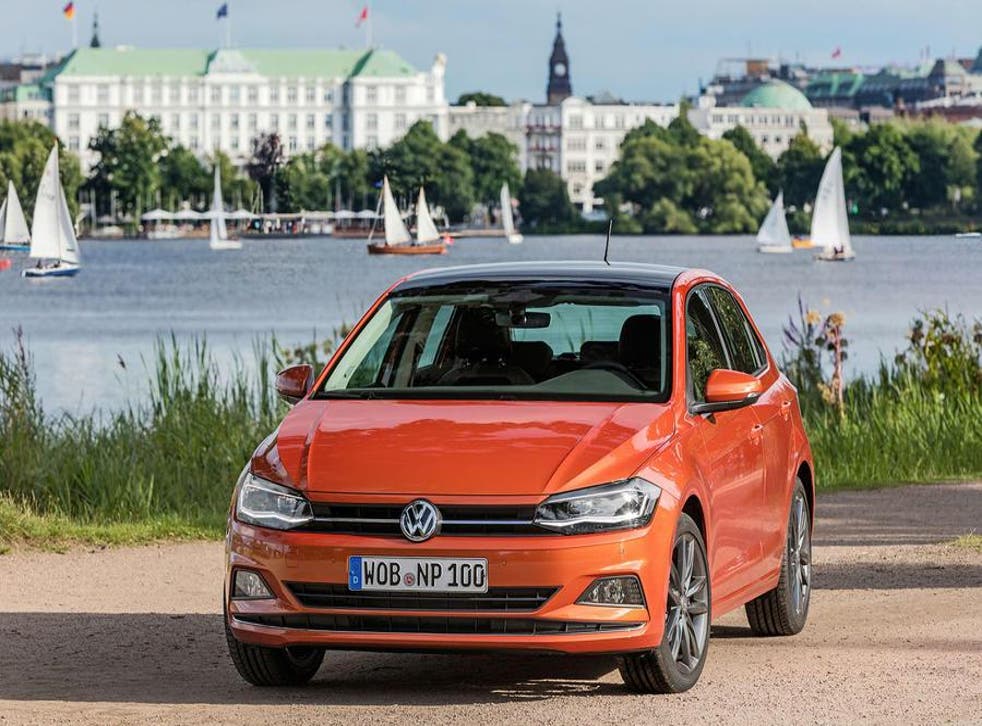 Review: VW Polo 1.0 TSI
It's getting larger and more sophisticated, but is this latest Polo getting better?
This is the new VW Polo, in the literal sense. Although it's the sixth-generation Polo, it's actually a brand new car from the tyres up. As part of the VW Group, this Polo is sharing the same underpinnings with the Seat Ibiza and the forthcoming Skoda Fabia, among others, so this is a big deal.
It is not only a big deal, it's a good deal bigger. It's 81mm longer, 63mm wider, has a wheelbase 92mm longer, and it's 7mm lower. With that extra growth, the three-door version has been dropped, so it's a five-door only.
In the past, we would have been offered a range of petrol and diesel engines, but we're not now. The first version will feature variations on the three-cylinder 1.0-litre petrol engine, either with or without a turbo. We're testing the turbocharged version, with 113bhp, although a 94bhp is available, contrasting with the 64bhp or 74bhp for the non-turbo version.
The 113bhp version is definitely nippy, easily capable of hauling the larger Polo around, with a reasonable amount of torque broadening the powerband nicely. It revs up freely and is remarkably civilised and quiet in operation, notably better than in previous Polos.
So too is the stiffness inherent in that new MQB platform. That allows a delightfully compliant suspension set up, which neatly balances the amount of body roll in corners with a comfortable ride quality that is really impressive for this sector. Handling is reasonably sharp, ride superb, and overall this is a big step forward – this isn't the sort of package you'd have expected in a small car like this only a few years ago.
Volkswagen Polo 1.0 TSI 2017

Show all 6
It's a more grown-up package overall, and not just because it's bigger. It feels more refined, more premium, more mature, and these are good things to feel. It looks good, and panel fit again seems more of a larger premium car fit than at this end.
The cabin, obviously being more spacious, with a notably larger boot, neatly balances the classic VW look with a more youthful, contemporary vibe. Tech is limited, with analogue dials and a 6.5in infotainment screen, but digital instrumentation is an option, as is a larger 8in screen, although you can't have a USB port which seems odd.
Technology extends to the safey sector with, on this trim level, Front Assist, City Emergency Braking and Pedestrian Monitoring, along with tyre pressure monitoring and hill holder. The only downside we noticed is that you don't get a very wide area to view out the windscreen ahead of the driver, with it rather limited by the high instrument pod and the heavily raked screen.
But overall this sixth-generation iteration is definitely a cut above. Not just of its forebears, but of most of the competitors, certainly in terms of premium feel. The engine is spot on, as is the handling and ride, while the cabin generally raises VW's game yet again. It's more like a Golf than before, and not just in size. That's a real compliment, and we're sure this latest Polo will be as successful as previous versions.
Volkswagen Polo 1.0 TSI 115
Location Hamburg, Germany
On sale Now
Price circa £13,500 (exact price TBC)
Engine 3 cyls, 999cc, turbo, petrol
Power 113bhp at 5000rpm
Torque 129lb ft at 2000rpm
Kerb weight 1145kg
Gearbox 6-spd manual
0-62mph 10.8secs
Top speed 116mph
Economy 64.2mpg (combined)
CO2/tax band 101g/km, 19%
Graham Scott is a writer for AutoCar.
Register for free to continue reading
Registration is a free and easy way to support our truly independent journalism
By registering, you will also enjoy limited access to Premium articles, exclusive newsletters, commenting, and virtual events with our leading journalists
Already have an account? sign in
Register for free to continue reading
Registration is a free and easy way to support our truly independent journalism
By registering, you will also enjoy limited access to Premium articles, exclusive newsletters, commenting, and virtual events with our leading journalists
Already have an account? sign in
Join our new commenting forum
Join thought-provoking conversations, follow other Independent readers and see their replies