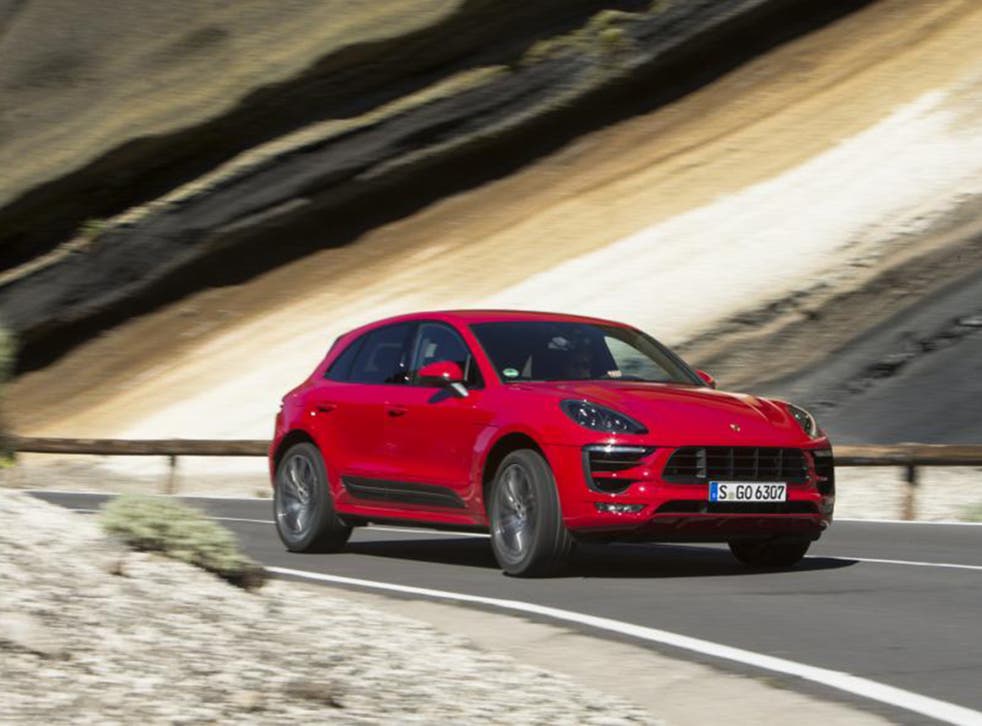 2015 Porsche Macan GTS, car review: Road-focused SUVs don't get much more desirable than this
None of its rivals can match the car's sublime handling, ride and all-round togetherness
Graham Scott
,
Autocar
Tuesday 17 November 2015 14:05 Comments
Gran Turismo Sport – three very German words. They're used by Porsche to mean a vehicle more tuned to the driver. Others in the range including the Boxster, 911 and Panamera have all benefitted, and now it's the smaller SUV in the range to get the treatment.
So we take what is a compact SUV in theory designed to go on-road and off it, which weighs about 1.9 tonnes, and we add more power and of course lower the ride height appreciably. Right. But it's what the market wants, and the market will want this Macan GTS.
Porsche has also underpinned it with its PASM adjustable chassis – let's hope they don't produce a Special version. This drops the ride height by 15mm and allows this SUV to handle incredibly well. There's hardly any squat, roll or dive whatever you do, it just tracks true with amazing grace and fluidity.
The engine sounds magnificent and goes hard straight out of the box. Start dialling in some of the more sporting modes and it all gets harder and faster. Everything gets tauter, from steering to gearchanges. Fortunately the brakes are from the Macan Turbo and they're simply brilliant in both feel and effect.
If you want to cruise and take it steady, that is easily and comfortably accomplished too, yet the chassis never gets wayward or sloppy, everything stays delightfully shipshape. The cabin is a great place to be when lolloping along, since you have a new PCM infotainment system to play with, and fit and finish is superb.
If you want to go faster then you'll appreciate the low, sporting seats and the perfect driving position as well as the perfect positioning of the gearlever. Those in the rear might not be quite as thrilled as space is not exactly top of the class, but the boot is a good and practical size and shape.
An SUV focused much more on on-road performance seems to be a desirable thing in the market, and they don't get much more desirable than the Macan GTS. Sure, some offerings from BMW or Audi are as powerful but are a lot cheaper, but none of them can match the sublime handling, ride and all-round togetherness of the Porsche. Bellissima, as the Germans say.
Register for free to continue reading
Registration is a free and easy way to support our truly independent journalism
By registering, you will also enjoy limited access to Premium articles, exclusive newsletters, commenting, and virtual events with our leading journalists
Already have an account? sign in
Join our new commenting forum
Join thought-provoking conversations, follow other Independent readers and see their replies