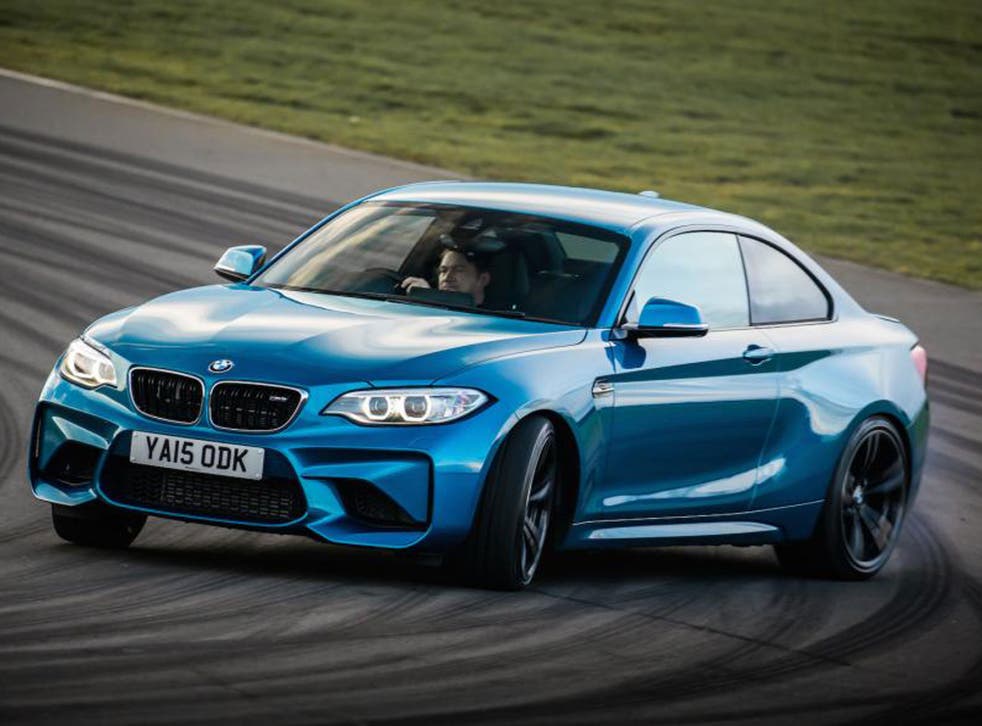 BMW M2, car review: Porsche Cayman had better watch out
Control and poise are gratifyingly civilised, under both fierce acceleration and when on the brakes
Sarah Bradley Comments
BMW's new M2 may be the smallest M car yet, but there's nothing diminutive about its stance or stature. It's small but beautifully formed – in both style and concept.
Yes, its 3.0-litre six-cylinder engine has only one turbo, has opposed to the M3 and M4's two apiece. And yes, the M2 is built from steel rather than alloy and carbon, making it nearly as heavy as its bigger brothers.
But with 365bhp and 369lb ft – the latter developed from a very low 1450rpm – driving thrills are guaranteed, no matter the gear, revs or speed. It's all made even more satisfying by the superb six-speed manual transmission, beautifully balanced ride and handling, and sticky rear end. Control and poise are gratifyingly civilised, under both fierce acceleration and when on the brakes.
The Cayman is the obvious target here. Brave move – but BMW isn't messing about. £44,070 says this is the Porsche's toughest rival yet.
Register for free to continue reading
Registration is a free and easy way to support our truly independent journalism
By registering, you will also enjoy limited access to Premium articles, exclusive newsletters, commenting, and virtual events with our leading journalists
Already have an account? sign in
Join our new commenting forum
Join thought-provoking conversations, follow other Independent readers and see their replies