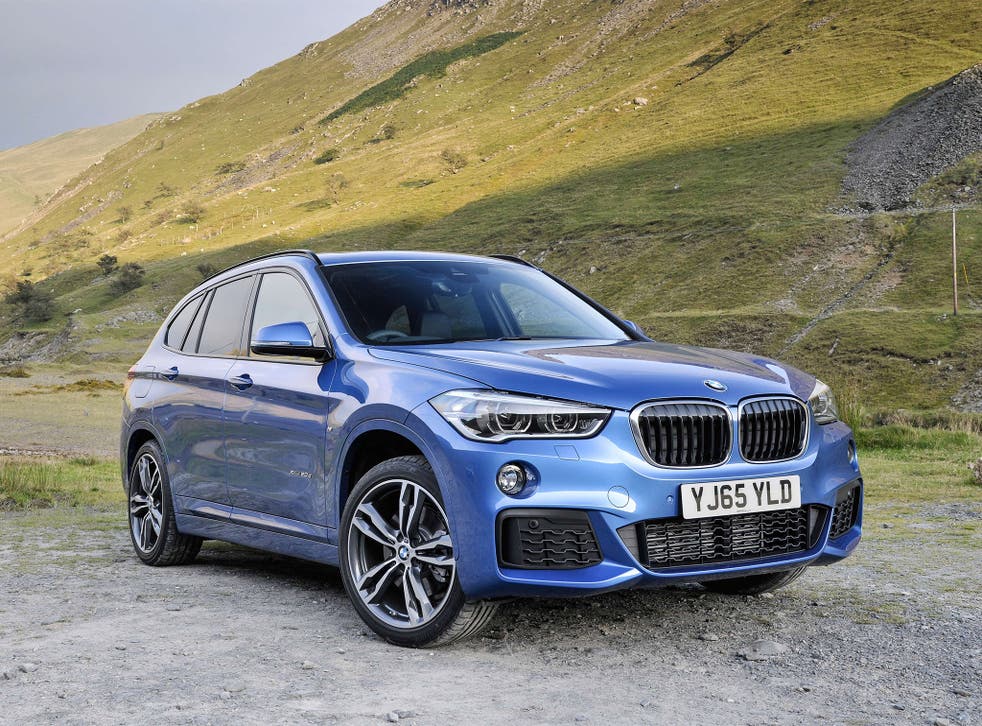 BMW X1 xDrive 25D, motoring review: From mongrel to beast - though you wouldn't want to buy one
The new BMW X1 is a solid car but there's nothing particularly enjoyable about it
Jamie Merrill
Wednesday 17 February 2016 22:16 Comments
Price: £36,060
Engine capacity: 2-litre turbo diesel
Power output (bhp @ rpm): 228 @ 4,400
Top speed (mph): 146
Fuel economy (mpg): 54.3
CO2 emissions (g/km): 137
The old BMW X1 was a profitable disaster. It looked like a dreary Kia or Hyundai that had been squashed and had a BMW badge stuck on it, but it sold like hotcakes.
Inside it was cramped and full of scratchy plastics, yet somehow BMW sold 700,000 of them and last year in the UK it outsold the more luxurious BMW X3.
It was universally derided by the motoring press as a mongrel based on an old BMW estate and parts from the spare-parts bin. Forget that car, though, because the BMW X1 has been reborn. That means it's no longer based on a rear-wheel-drive estate; it's based on the platform found under the BMW 2 Series Active Tourer people carrier, as well as the Mini Countryman, which I reviewed here a few weeks ago.
This new set-up should make the BMW X1 a better beast, and it doesn't disappoint. The new platform means the BMW design team has been about to sketch the X1 as a conventional off-roader from the start, not some bloated estate. So it gets four-wheel drive and higher ground clearance, enabling some sensible off-roading. Competing in the Dakar Rally in one would be suicide, but it will cross a muddy field in midwinter.
Few will use it for either, though; this will be found as a commuting wagon on Britain's motorways or busy ferrying children on the school run. The cabin is comfortable and near-silent at cruising speed, though some of those scratchy plastics and a clunky gear lever remain. However, the powerful diesel unit is fairly quiet, while it's possible to drive at speed without feeling like you are drunk at the controls of a heavy-goods lorry, by which I mean it corners well and sticks to the road when you throw it around.
Compared with the old X1 (or pretty much any other SUV) the new BMW X1 is a solid car. It's reasonably economical, covers ground rapidly and while it's at the premium end of the off-roaders on the market, it isn't as pricey as some of its BMW stablemates. The problem is, there is nothing exciting or particularly enjoyable about it. You'd be pleased to get one as a company car or as a free upgrade at an airport car-hire counter, but I'm not sure what would ever entice you to buy one. That's what most car reviewers said about the old X1, though, so what do we know? I expect this one to sell in droves.
Register for free to continue reading
Registration is a free and easy way to support our truly independent journalism
By registering, you will also enjoy limited access to Premium articles, exclusive newsletters, commenting, and virtual events with our leading journalists
Already have an account? sign in
Join our new commenting forum
Join thought-provoking conversations, follow other Independent readers and see their replies