BMW XI
It's a BMW, but where's all the joy they promised? The new X1 doesn't live up to the advertising slogan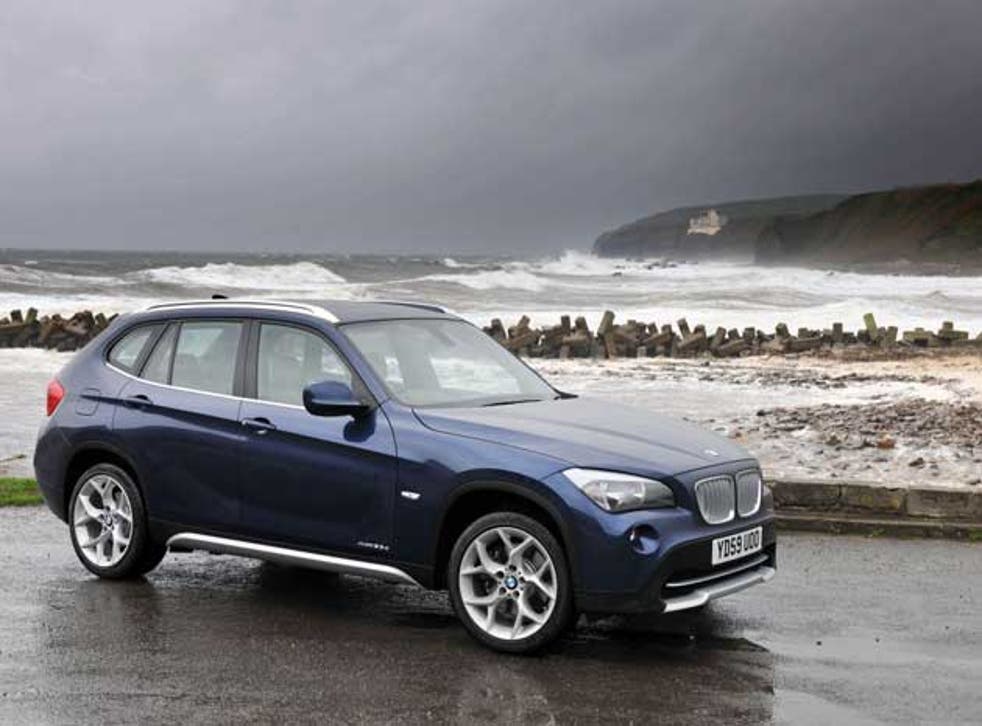 BMW says the X1, its new compact SUV, has no rivals. You might find that strange; I certainly do, because I can think of several. But BMWs aren't as other cars, we are told. The rivals I have in mind are not "premium". They are to be traded up from, not compared with.
You can see BMW's point. Its cars are seen as desirable status symbols, a notion the company is keen to nurture because its business case rests on it. A Skoda Yeti should, if logic prevailed, cause sleepless nights in BMW's Munich nerve centre, because it, too, is beautifully made, diligently designed and finished with visible and tangible quality. As a car it stands every chance of being the BMW's equal, or even more than that. But it's a Skoda. For some people that's the end of the argument.
This whole "premium" thing exists as much in the mind as in reality. There has never been less difference between a premium brand's real attributes and those of the better mainstream ones.
So, should someone who considers a Ford Kuga too Essex or a Peugeot 3008 too Gallic entertain an X1? The lowest-priced example does, after all, cost £22,660 which some might consider fair value given the premium-ness on offer. However, this range-bottoming 18d model comes with just the two rear wheels driven instead of all four, in which form it is known as sDrive instead of xDrive. The same applies to the more powerful 20d, although both are also available with xDrive to the detriment of performance, economy and CO2 output.
The top 23d model is xDrive only, and also automatic only. All three engines are fundamentally the same 2.0-litre, four-cylinder turbodiesel, but different calibrations and, in the 23d, two turbochargers instead of one, justify the different identifying numerals in the way different engine capacities once did. Power outputs are 143bhp, 177bhp and 204bhp. No petrol engines are offered in the UK.
The X1 is based on the underpinnings of a 3-series, not a 1-series as you might expect. It is, in fact, the car the X3 might have been had the latter not ended up larger to suit the US market. Few would call it beautiful, with its creases and bulges and bulbous, exaggerated nose, but it has the high-sided, big-wheeled butchness needed in a status-credible SUV. It's a simple car by BMW standards, with a one-piece tailgate, nothing fancy about the way the rear seats fold, and a cabin containing a normal handbrake and relatively few buttons and switches. All models are to SE trim, with aluminium panels on dashboard and doors, but the optional Design package replaces the aluminium with a wavy-grained, glossy wood, adds light-toned leather trim and renders the headlining black.
First off, the 23d. With its 204bhp it should feel very swift, but it doesn't, unless worked rather harder than its six-speed automatic gearbox naturally wants to work. You can jolly it along by shifting manually via the tabs on the thick-rimmed steering wheel, but despite the thrust of BMW's current advertising campaign it's not a particularly joyful experience. The four-wheel drive system, which uses a very quick-acting, multi-plate clutch to apportion power between the front and rear wheels as needed, is barely detectable during normal road driving; the X1 23d just has the typically natural balance and easy, precise steering you would expect of a BMW.
And so to a manual, two-wheel drive X1 20d, the 18d not being available quite yet. This is all the X1 most people are ever likely to need, or want, and it's a perfectly pleasing car of its genre. A foray along wet, unmade tracks presented no tractive problems, the engine felt crisp and keen, the suspension coped well with bumps while feeling firm enough for taut, tidy handling on regular roads. Joy was, at times, experienced. The automatic stop-start system helps make this, like all manual X1s, a frugal companion too.
The public wants a relatively affordable, compact and wieldy SUV with a BMW badge, and the X1 is that car. But before the public takes the path of least brand-resistance, it should try a Skoda Yeti. Brand values are not set in stone, after all.
THE RIVALS
Ford Kuga 2.0 TDCi Titanium WD: £22,445. Tail-up stance makes the Kuga look cheeky and fun to drive, which it is. Too much bling for some tastes, but a quality product.
Peugeot 3008 2.0 HDi Exclusive: £20,895. No 4WD option here, but the 3008 copes well on poor terrain. Upmarket cabin, smooth and crisp engine, curious looks, good value.
Skoda Yeti 2.0 TDI 170 Elegance: £22,120. The most likeable compact crossover, here in top trim with 4WD and almost X1-matching power. Looks neat and friendly, great to drive.
Register for free to continue reading
Registration is a free and easy way to support our truly independent journalism
By registering, you will also enjoy limited access to Premium articles, exclusive newsletters, commenting, and virtual events with our leading journalists
Already have an account? sign in
Register for free to continue reading
Registration is a free and easy way to support our truly independent journalism
By registering, you will also enjoy limited access to Premium articles, exclusive newsletters, commenting, and virtual events with our leading journalists
Already have an account? sign in
Join our new commenting forum
Join thought-provoking conversations, follow other Independent readers and see their replies