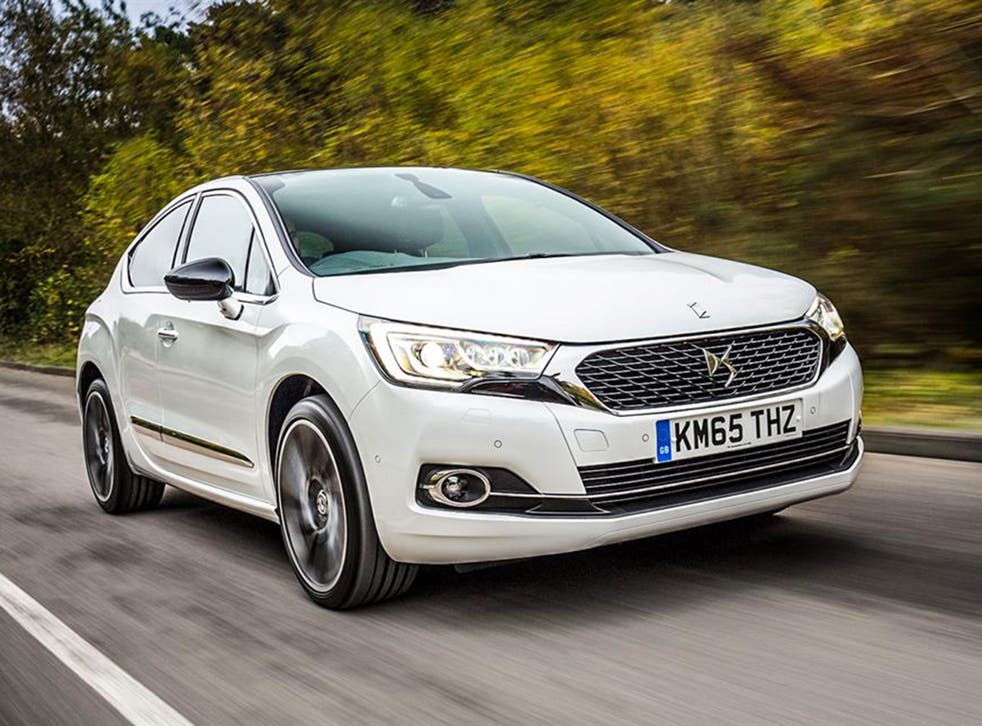 DS 4 Puretech 130 S&S Prestige, car review: You'd have to really like the looks to be swayed into buying
There are quite a few things wrong with the way this car presents itself to market
Graham Scott
Thursday 10 December 2015 17:42 Comments
With Citroën separating out the DS Automobiles brand, there's quite an emphasis on looks and style – they are French after all. So we decided to try the entry-level vehicle into that range to see if there's more behind the façade.
A 1.2-litre Puretech petrol unit giving a respectable 129bhp is the engine of entry. That may sound like a pretty small engine for a vehicle this size but actually it pulls pretty well.
You need to be climbing a particularly steep hill before it starts to run out of puff. It sounds good too, unless you're really straining it near the redline. The unit is helped by a sweet-shifting six-speed manual transmission.
And the DS looks good too. It has the distinctive family front end with LED headlights and scrolling indicators. So, there's style and a reasonable engine to back that up. In the cabin you get some more style, with the infotainment system meaning there aren't many buttons to press elsewhere. That's about all the good news.
The rest of the interior doesn't work that well. Despite the flashes of style and fine materials, much of the cabin feels cheap to touch and use. The front seats lack lateral support and you need to be small and agile to get into the rear. Once there, it feels dark and enclosed and the windows don't open. Prepare for nightmares for claustrophobic small children.
The cabin also feels every bump, thump and manhole cover the car goes over. The suspension seems amazingly unresponsive and really out of whack with what is meant to be a refined small family car. You might assume from this that the handling would keep everything nice and flat if nothing else but even that doesn't seem to work. The suspension is constantly in motion, jarring and moving, leaving you feeling far from relaxed at any point.
The steering doesn't assist much as it turns the wheels but tells you nothing more. The list goes on. All in all, there are quite a few things wrong with the way this car presents itself to market, meaning you'd have to really like the looks to be swayed into purchasing one.
Register for free to continue reading
Registration is a free and easy way to support our truly independent journalism
By registering, you will also enjoy limited access to Premium articles, exclusive newsletters, commenting, and virtual events with our leading journalists
Already have an account? sign in
Join our new commenting forum
Join thought-provoking conversations, follow other Independent readers and see their replies