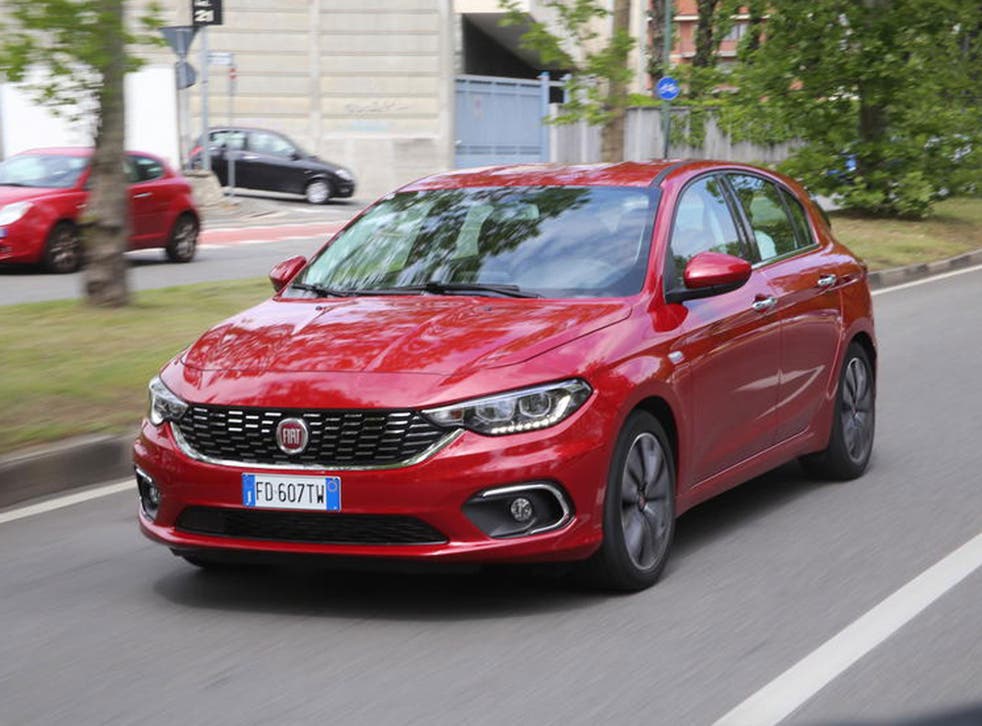 Fiat Tipo 1.4 T-Jet Lounge, car review: New hatch promises value and practicality
Due in the UK in September, the car starts at about £12,995 – a Focus rival for what's more like Fiesta money
John Calne
Tuesday 31 May 2016 00:38 Comments
Spacious, practical, well equipped and cheap. That's the Fiat Tipo in a nutshell.
Due in the UK in September, Fiat's new hatch starts at about £12,995. So it's a Focus rival for what's more like Fiesta money. As tested here, with the familiar 1.4-litre turbocharged petrol engine in high-spec Lounge trim, it'll set you back £15,995.
Other petrol and diesel engines are available, and most of them cost more. But this one is a good example of Fiat using tried and trusted components to keep on top of the costs – without which, of course, it would be a Focus rival for Focus money, and that would be a much harder thing to sell.
But it's impressively roomy inside, both for people and luggage. The boot has an adjustable floor, too, so you get a lot of practicality per pound.
Up front, though, it's not as clever as it is big. The equipment level is genuinely good for the price, whichever model you go for, but it's all a bit austere to look at and it's not executed with the sort of material quality you associate with good cars these days.
You don't get ground-breaking performance, either. We've got the engine at its most powerful here, and with 118bhp and 152lb ft it's adequate – though you do need to work the gearstick and gas pedal to get it moving, and it doesn't sound much like it's enjoying the experience.
It feels much more comfortable when you're not asking hard questions. Take it easy, let it ride, accept that it won't handle like a thing possessed.
Even then, official figures of 47.1mpg and 139g/km will hardly scare the class leaders. Despite this, though, the Tipo does hold a lot of promise. It's not a car for people to savour, but it's a solid bit of value for what is a very usable hatch indeed.
Register for free to continue reading
Registration is a free and easy way to support our truly independent journalism
By registering, you will also enjoy limited access to Premium articles, exclusive newsletters, commenting, and virtual events with our leading journalists
Already have an account? sign in
Join our new commenting forum
Join thought-provoking conversations, follow other Independent readers and see their replies