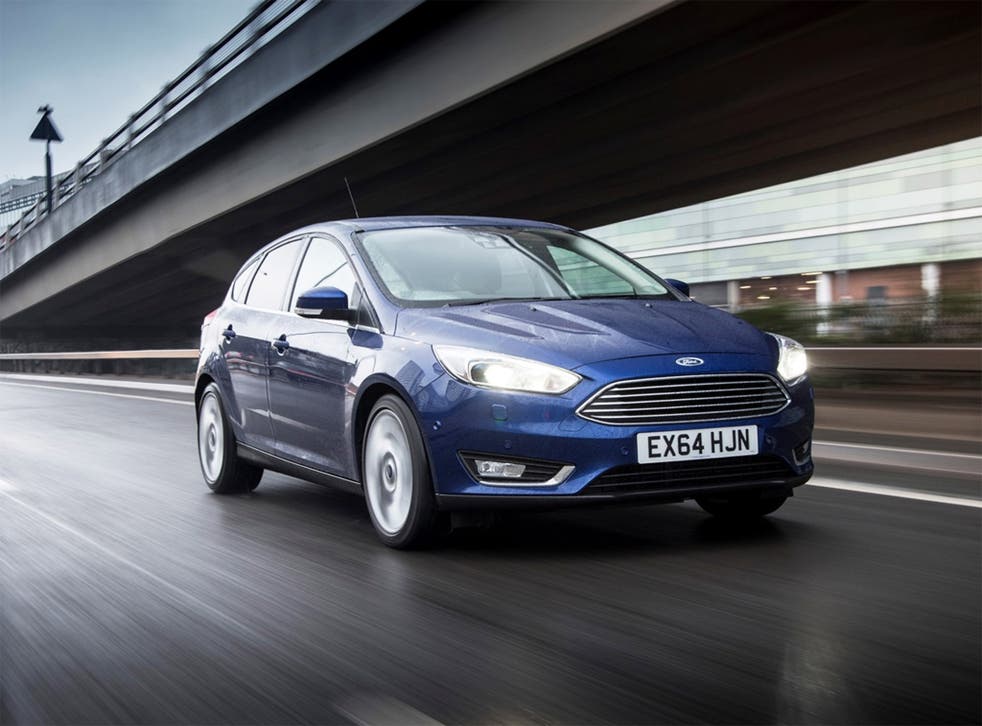 Ford Focus, motoring review: Less is more for this ubiquitous car. But you knew that
Price £23,520
Engine capacity 1.5-litre petrol
Power output (bhp@rpm) 182@6,000
Top speed (mph) 138
Fuel economy (mpg) 51.4
Co2 emissions (g/km) 127
Despite its challengers – and there are many – the Ford Focus is still ubiquitous on British roads today. Look back 20 years and that automotive honour was held by its big brother, the Ford Mondeo, which was made famous by Tony Blair, Mondeo Man and some ideas about Middle England that now seem slightly misguided.
By the end of the Blair era, however, the Mondeo's sales figures were dropping, as Britain opted for imported crossovers instead of traditional saloons.
Quietly, though, the Focus (along with its smaller sister, the Fiesta) has continued to put Ford at the top of new-car sales charts. And, not content to rest on its laurels, Ford has just released its latest model. The formula is much the same as with previous revamps, with streamlined yet familiar looks, and a selection of increasingly efficient engines, plus a few technological advancements, including some self-parking wizardry and lane-departure warning (radar to cover your blindspot) in the more expensive models.
My test model was the top-of-the-range Titanium X model, the most powerful petrol model, with alloy wheels, LED running lights, heated seats, a touchscreen display with DAB and (fiddly) satellite navigation. It's fairly standard practice for car companies to load journalists' test cars with goodies, too, so mine also got metallic paint, privacy glass, key-free entry, the lane-departure warning and even a heated steering wheel. This pushed the price up to a £26,100 – which seems a lot for a Ford Focus.
That said, the pokey 1.5l petrol engine is a revvy delight, especially when combined with Ford's chassis set-up and suspension. Frankly, there are few modern family cars that are as composed as the Focus in a straight line or as nimble in the corners. Sure, Hyundai and Skoda make cars with marginally better infotainment systems and arguably plusher entry-level cabins, but they don't drive like a Ford.
As if to prove this, a week after driving my test model I came across a basic model at a hire-car counter (bonus points to the hire company for getting it so quickly). The truth is, I preferred its simplicity, lack of expensive gadgets and keen price. When it comes to the Focus, less is more. But judging by Ford's sales figures, you knew that already.
Register for free to continue reading
Registration is a free and easy way to support our truly independent journalism
By registering, you will also enjoy limited access to Premium articles, exclusive newsletters, commenting, and virtual events with our leading journalists
Already have an account? sign in
Register for free to continue reading
Registration is a free and easy way to support our truly independent journalism
By registering, you will also enjoy limited access to Premium articles, exclusive newsletters, commenting, and virtual events with our leading journalists
Already have an account? sign in
Join our new commenting forum
Join thought-provoking conversations, follow other Independent readers and see their replies