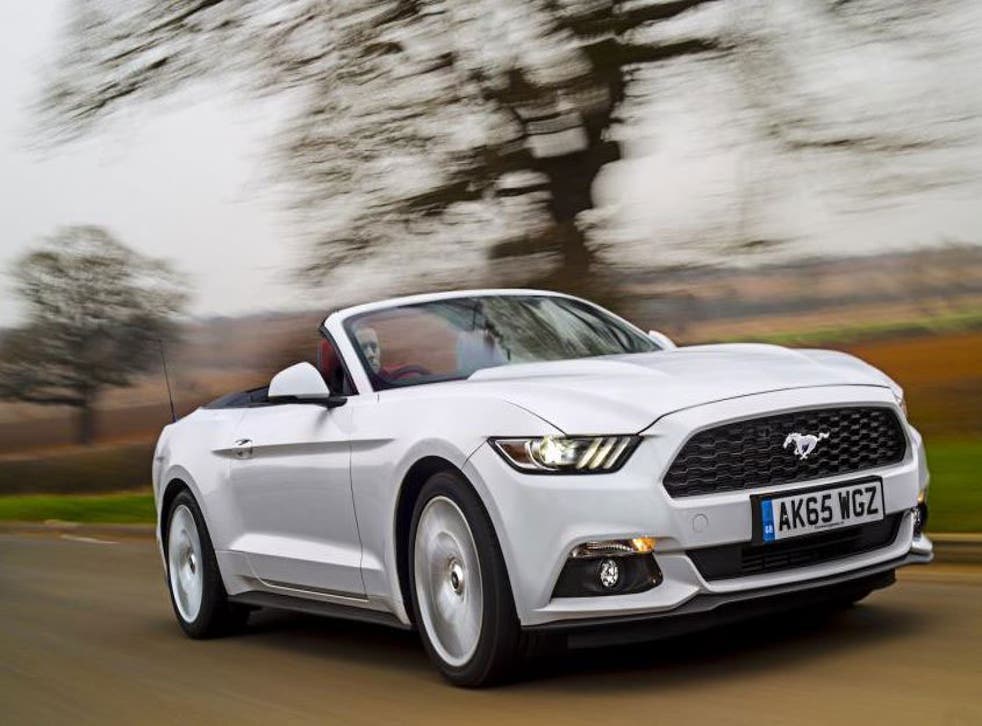 Ford Mustang 5.0 V8 GT Convertible, car review: Big V8, no roof – does this Mustang tick enough boxes?
The Mustang comes with hard-top or soft-top, and with a Ford 2.3-litre Ecoboost engine or the 'proper' 5.0-litre Yankee V8. Given those options, surely the best combination must be the V8 and a soft-top so you can hear that V8 growl. And be seen. Obviously.
That V8 still does its brutal magic. You're playing with over 400bhp, so a simple prod on the throttle is enough to get both the speed and soundtrack ramping up excitingly. That's a lot of horsepower for the money it seems.
It needs a few revs, but not many before it's growling and thundering away, which sounds all the better since you can experience this with the roof down. Then the straight runs out, quite fast, and you are faced with some corners.
The hard-top Mustang is a long way behind say its German counterparts when it comes to refined handling and ride. It certainly isn't a Jaguar either. It's crude, crashy and rear-end happy. So imagine what happens when you then remove the structural integrity of the roof, and then add some more weight in the form of some bracing to try to restore stiffness.
Oh, and soften off the dampers while you're doing it. The result is a car that shimmies and shudders when the road deteriorates or when corners need tackling. It can understeer or oversteer, even in the dry, all the while shaking about in a far from comforting manner.
The back end can come out so far that even the traction control fights to keep it behind the front. This is big, wide, long vehicleand it can be a handful to keep on course. That might sound fun, but actually it soon becomes wearisome, particularly as you know it's not finely tuned to produce these results, it's just sloppy.
The six-speed manual is a bit on the slow and sloppy side too, although the auto box is just slow. Even so, given that the best way to make progress with this Mustang is to cruise steadily, maybe that makes the most sense.
This variant still sounds great, far better than the four-pot Ford option. And it's great too to be able to drive around in your Mustang with the wind in your hair, while listening to the burbling big V8. But the chassis just isn't up to the job, particularly so in this soft-top version. Simple as that.
That's when you might find you're getting fed up with the niggles, the wayward ride, the horrible fuel consumption that can easily dip below 20mpg in the real world, and all the rest. But if you just want to cruise around, and never explore the performance limits, this still might just about tick enough boxes.
Register for free to continue reading
Registration is a free and easy way to support our truly independent journalism
By registering, you will also enjoy limited access to Premium articles, exclusive newsletters, commenting, and virtual events with our leading journalists
Already have an account? sign in
Join our new commenting forum
Join thought-provoking conversations, follow other Independent readers and see their replies