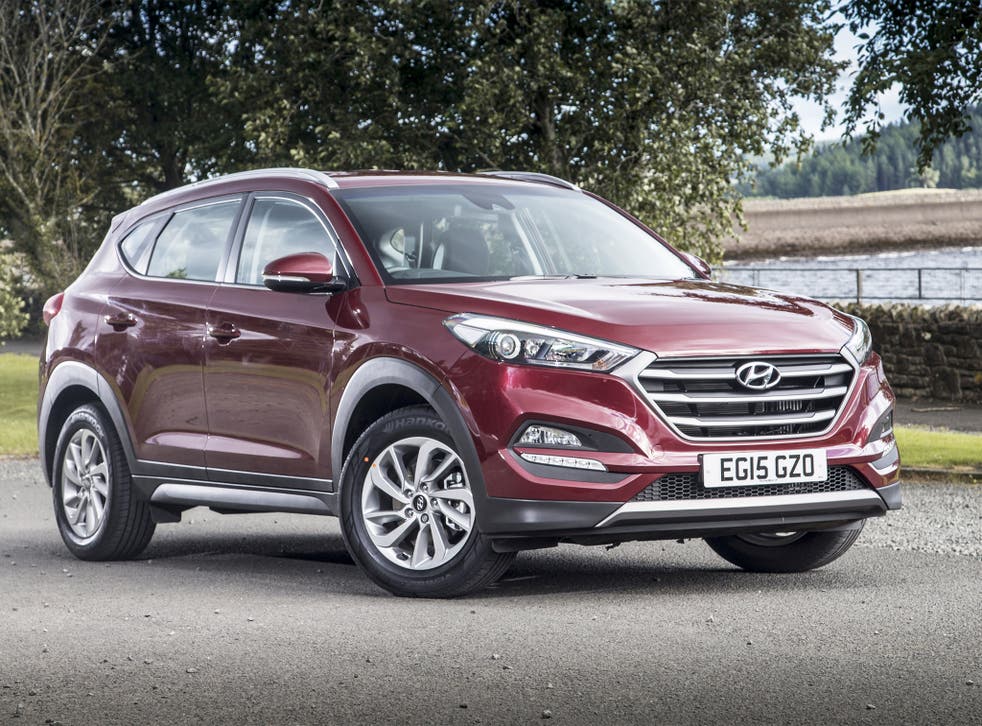 Hyundai Tucson, motoring review: From Korea to Europe and beyond - everyone loves a crossover
While Jamie Merrill might not find them likeable, the driving public disagrees
Jamie Merrill
Wednesday 13 January 2016 23:32 Comments
Price: from £18,695
Engine capacity: 1.7-litre diesel
Power output (bhp @ rpm): 114 @ 3,250-4,000
Top speed (mph): 109
Fuel economy (mpg): 61.7
CO2 emissions (g/km): 119
Long gone are the days when Hyundai was a niche car manufacturer in Europe, simply churning out cheap and cheerful city cars. The Korean firm now has plants in the Czech Republic and Turkey, producing around half-a-million cars a year, the latest of which is the Tucson, a "soft-roader" designed to compete with the Nissan Qashqai. The Tucson has, Hyundai claims, become the fastest-selling car the firm has ever launched in the UK.
More than 10,000 Tucsons have been sold since it launched late last year. Winter is finally coming it seems and buyers are opting for the security and safety (or perceived safety) of a crossover (that's what they call an SUV these days). Paradoxically, though, most will be sold as two-wheel drives, but for a premium it's available in four-wheel-drive form. This, though, is only worthwhile if you live halfway up a Welsh valley or on a farm. Living down a leaf-covered lane or holding a National Trust card isn't enough justification for paying the more than £6,000 premium.
Which is why I opt to test the SE NAV model. It will be the big seller and has a 1.7-litre engine sending all the power to the front wheels. It sits in the middle of the range at £22,795 but that's a pretty fair price, considering it comes with a five-year, unlimited-mileage warranty. The range isn't short on standard kit either, with automatic headlights, Bluetooth connectivity and USB connections as standard. It even comes with a slightly luxurious feel, and if pushed I'd say it looks more like a Lexus than a Hyundai.
Normally, this is where I'd moan about how bland and uninspiring two-wheel-drive crossovers such as the Tucson (or, for that matter, the Renault Kadjar I tested last week) are. But what's the point? While I might not find them likeable and hold a sneaky suspicion that they are offer-priced compared to their better-handling hatchback cousins, the driving public disagrees.
Soaring sales of the Tucson and cars like it are a large part of the reason why the latest figures show that 2.6m cars were registered in Britain, up by more than 6 per cent and higher than the pre-recession record set in 2003. Hyundai's factories in the Czech Republic and Turkey are operating at full capacity, and it's finally time for me to get over my snobbishness. I need to learn to love the crossover.
Register for free to continue reading
Registration is a free and easy way to support our truly independent journalism
By registering, you will also enjoy limited access to Premium articles, exclusive newsletters, commenting, and virtual events with our leading journalists
Already have an account? sign in
Join our new commenting forum
Join thought-provoking conversations, follow other Independent readers and see their replies