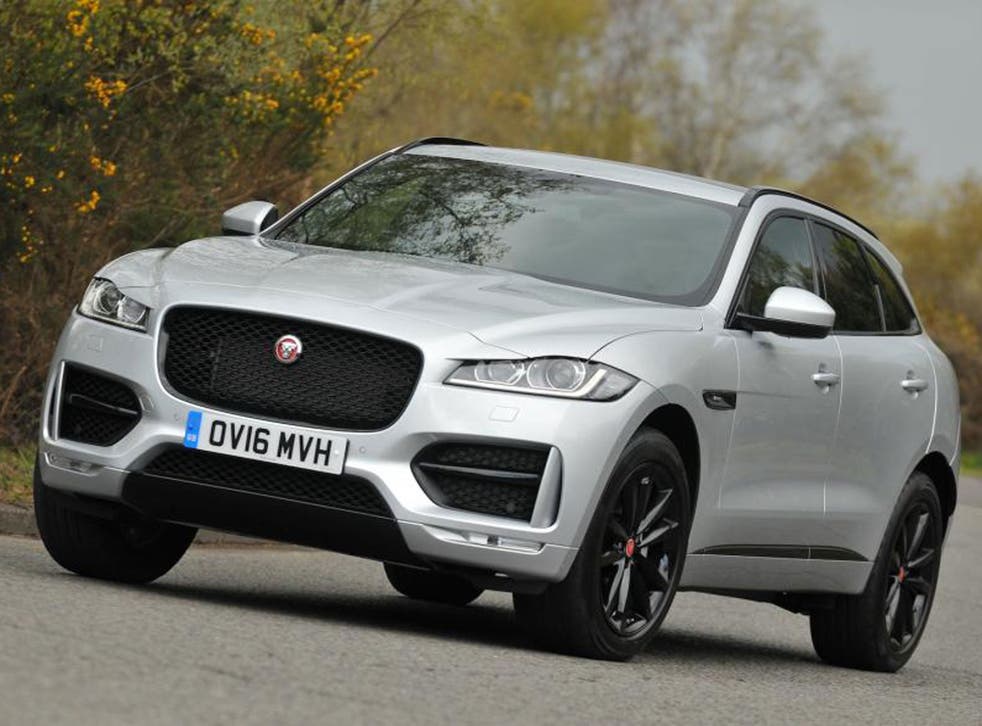 Jaguar F-Pace 2.0d, car review: Very fine first SUV matches Porsche Macan
All the benefits of Jaguar's experience combined with the benefits of an SUV
Graham Scott Comments
You wonder, every now and then, whether politicians both national and local ever read road tests, with their constant criticisms of the state of the UK roads. If they do you imagine they shrug and go 'I know, let's build another road, with my name on, and then everyone will be happy.'
The reason for this thought is that the last time we drove the F-Pace it was in Montenegro, hardly the last word in wealth and infrastructure. Yet here we are worrying how the SUV will cope with roads in Surrey.
To make matters even more alarming, the 2.0d model we're driving, which is probably going to be the biggest seller, is on standard springs. In Montenegro we had the Adaptive Dynamics pack and now we have everything all passive. Are we even going to get out of the car park?
Somehow, we navigate through a couple of obligatory potholes and throw ourselves at the crumbling-edged, worn-out English Tarmac. The Jaguar F-Type is of course tall, but that doesn't stop the handling and ride from impressing at once. Jaguar are just so good at this department, they really are. There's a totally composed feel to it, a firm dealing with bumps and thumps, while the body remains really upright as you tackle curves, corners and pheasants in the road.
The steering is a part of this delightful mix, as it builds weight once you get away from straight ahead. You can push the front quite hard, feeling those wheels grip and bite even into a crumbling surface, all the while feeling that feedback that lets you know what's going on.
The 2.0-litre four-pot diesel engine sounds like one when you fire it up or put it under load. There is a rattle there, which you won't tend to find in the smoother and more powerful V6 diesel, but most of the time it's smooth and refined enough. Power at 178bhp is entirely adequate for most days and situations, and the 318lb ft of torque from 1750rpm ensures you hardly ever feel like you need to thrash the vehicle along.
In the cabin things are at about the same level as in a BMW X3. In other words, it's pretty classy and well made but you're not going to be wowed by it. It's comfortable too, with decent space for driver, passengers and luggage. The standard 8in infotainment screen works well enough, although definitely not as well as the InControl Touch Pro infotainment system. Shame that is a £1710 add-on.
What will be interesting is a back-to-back with the Porsche Macan, which was very much the benchmark for Jaguar's engineers. In many ways it seems to be definitely on a par with the Porsche, but we'll have to wait to really find out. Whatever, the F-Type has proven it's a very fine first SUV from Jaguar, with all the benefits of Jaguar's experience combined with the benefits of an SUV. It even conquered the Surrey road system.
Register for free to continue reading
Registration is a free and easy way to support our truly independent journalism
By registering, you will also enjoy limited access to Premium articles, exclusive newsletters, commenting, and virtual events with our leading journalists
Already have an account? sign in
Join our new commenting forum
Join thought-provoking conversations, follow other Independent readers and see their replies