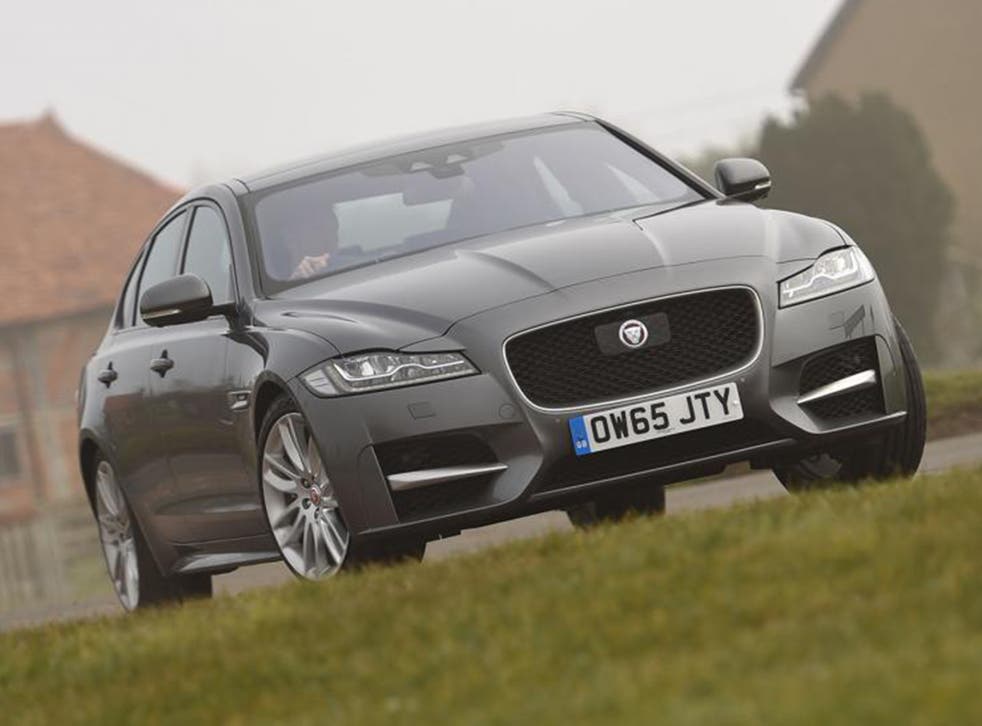 Jaguar XF 2.0d 180 AWD R-Sport, car review: Four-wheel drive makes this a car for all roads and weathers
Take an XF and add more or less anything short of a direct hit from an asteroid and it's a recipe for something good
John Calne
Thursday 31 March 2016 17:40 Comments
Take an XF and add all-wheel drive. Sounds like a recipe for something good.
To be fair, take an XF and add more or less anything short of a direct hit from an asteroid and it's a recipe for something good.
This particular recipe includes the 178bhp 2.0d engine, though asking it to drive all four wheels results in worse fuel efficiency. Still, at 57.7mpg and 129g/km, this is hardly a guzzler – though the 23% BIK rate you'll be taxed on means sales are more likely to go mainly to private buyers.
Most of these private buyers will live somewhere with bad roads and bad weather. Or 'Britain', as it's often known.
They'll get a choice of trim levels, including the R-Sport we tested – whose suspension is significantly firmer.
Even here, the all-wheel drive system (which is related to the one in the F-Type) is there to provide overall practicality and sure-footedness rather than heroic levels of grip, though it does a good job of letting you enjoy the XF's excellent dynamics without pouring a bucket of cold water on the fun.
In actual fact, on a good, dry road it'll only cut in if you overstep the mark in a pretty big way. Normally, you're driven only by the rear wheels – so those excellent dynamics are unhindered.
So too is everything else that's good about the XF. Which is plenty. We'd love to see how the AWD model would pan out with an engine that could get the best from the system, but as it is the transmission gives you more all-round usability – so long as you're willing to give up a little in the way of efficiency.
Register for free to continue reading
Registration is a free and easy way to support our truly independent journalism
By registering, you will also enjoy limited access to Premium articles, exclusive newsletters, commenting, and virtual events with our leading journalists
Already have an account? sign in
Join our new commenting forum
Join thought-provoking conversations, follow other Independent readers and see their replies