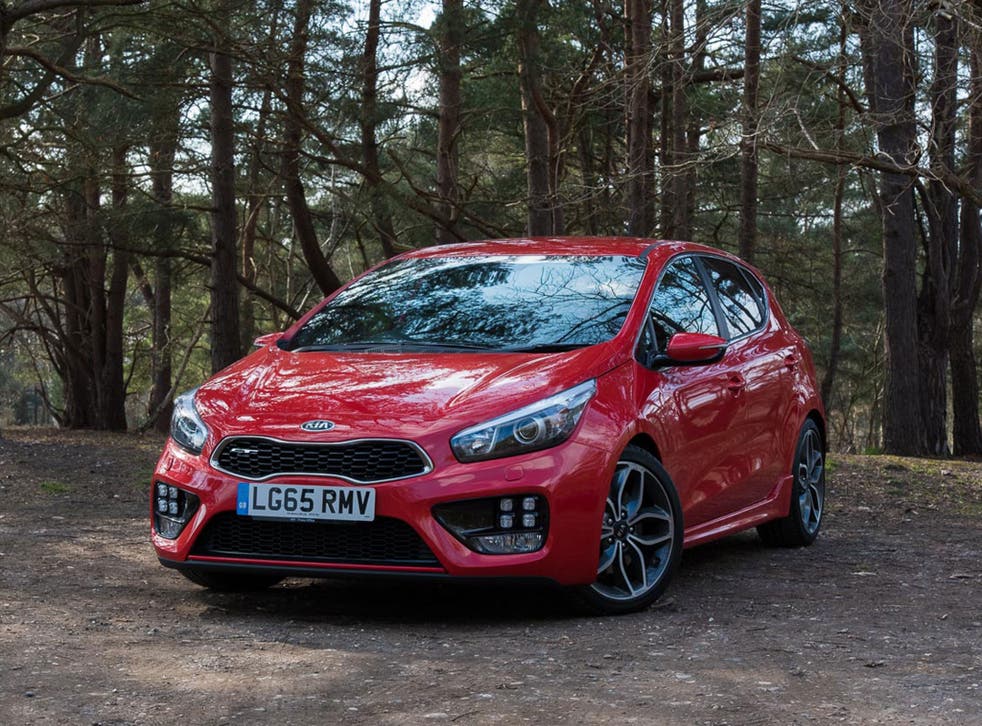 Kia C'eed GT, car review: Revised hatch is warmer than standard, but not hot
The performance and efficiency balance can't begin to match that of younger, more advanced rivals
Sarah Bradley
,
Pistonheads Comments
Warmer than standard, but still sub-hot. That best sums up the updated version of Kia's sporty hatchback, the C'eed GT.
The company's taken what was already a pretty impressive package and enhanced it with a tweaked front end, bigger brake discs and a D-shaped steering wheel.
It all complements the 1.6-litre turbo that, with 204bhp and 195lb ft of torque, puts down just enough muscle to justify the GT badge – in day-to-day driving, at least. Up the tempo, however, and the reason why the C'eed GT is not marketed as a hot hatch becomes clear.
The performance and efficiency balance can't begin to match that of younger, more advanced rivals such as the Honda Civic Type R, which boasts 400cc and 100bhp over the Kia yet is cleaner and more economical.
The fact that the GT uses an electric sound generator doesn't exactly add to the authenticity of the experience…
There is good news, however. This is a great all-rounder, thanks to a willing drivetrain teamed with an accomplished platform.
Handling, grip and ride are confidence inspiring if not exhilarating, again underlining the car's 'warm' nature. Drive modes are limited to normal and GT, which are more than adequate.
Other strong points are smart styling without and within, and Kia's industry-leading seven-year warranty. This really is a good hatchback, so we shouldn't be nit picking. Just think warm, not hot…
Register for free to continue reading
Registration is a free and easy way to support our truly independent journalism
By registering, you will also enjoy limited access to Premium articles, exclusive newsletters, commenting, and virtual events with our leading journalists
Already have an account? sign in
Join our new commenting forum
Join thought-provoking conversations, follow other Independent readers and see their replies