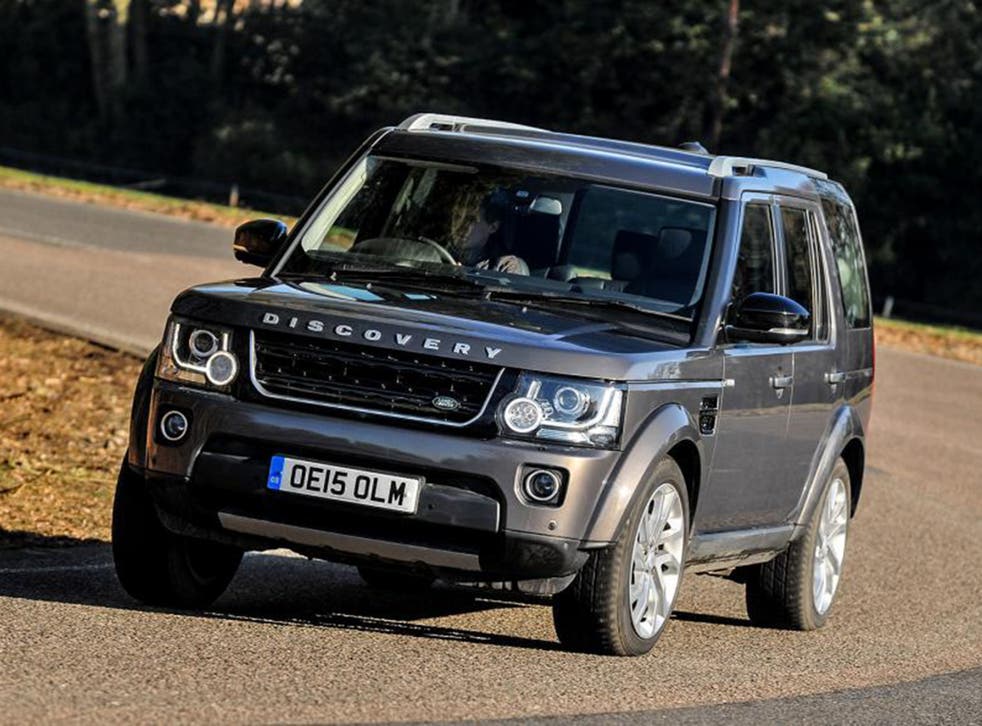 Land Rover Discovery Landmark, car review: Level of luxury and range of toys make a case for themselves
When the Discovery 5 is finally rolled out this year it will have a tough task to beat this car
John Calne
Tuesday 02 February 2016 14:31 Comments
Later this year, the Discovery 4 will be replaced by the daringly titled Discovery 5. So it must be special edition time.
Here we have the Landmark. Based on the HSE Luxury range-topper, this adds a choice of new body colours as well as an extended leather pack for the cabin. The latter is available in a tan colour, which is something no other Disco has been able to boast.
There's a set of new black trim parts, too, as well as standard roof rails.
Order an HSE Luxury and choose this lot from the options list, and you'd end up paying about sixty grand. The Landmark costs £56,000, so you're doing okay for your money.
Even without the extras, after all, you get a huge kit list. It's not just a good stereo, it's a Meridien surround-sound stereo. You get the idea.
Talking of equipment, the range of choices under the bonnet stretches from the 3.0 SDV6 turbo-diesel to the 3.0 SDV6 turbo-diesel. Happily, as choices go this is a very good one, with the strength to move the Disco 4's big, weighty body around with decent pace. You don't get deafened as a consequence, either.
The D4's weight and ground clearance will always have a bearing on the way it handles, of course. Body roll is inevitable, but for such a lump of a truck to display what is a very fair a combination of comfort and agility really is startling.
Don't let's forget, we're talking about a vehicle whose second and third rows of seats almost seem to be as roomy as the first. It'll tow 3500kg, too, and the level of luxury and range of toys really do make a case for themselves.
Fact is, the Discovery 5 will be going some to beat this car. In the meantime, what we have is indeed a new Landmark in the model's development.
Register for free to continue reading
Registration is a free and easy way to support our truly independent journalism
By registering, you will also enjoy limited access to Premium articles, exclusive newsletters, commenting, and virtual events with our leading journalists
Already have an account? sign in
Join our new commenting forum
Join thought-provoking conversations, follow other Independent readers and see their replies