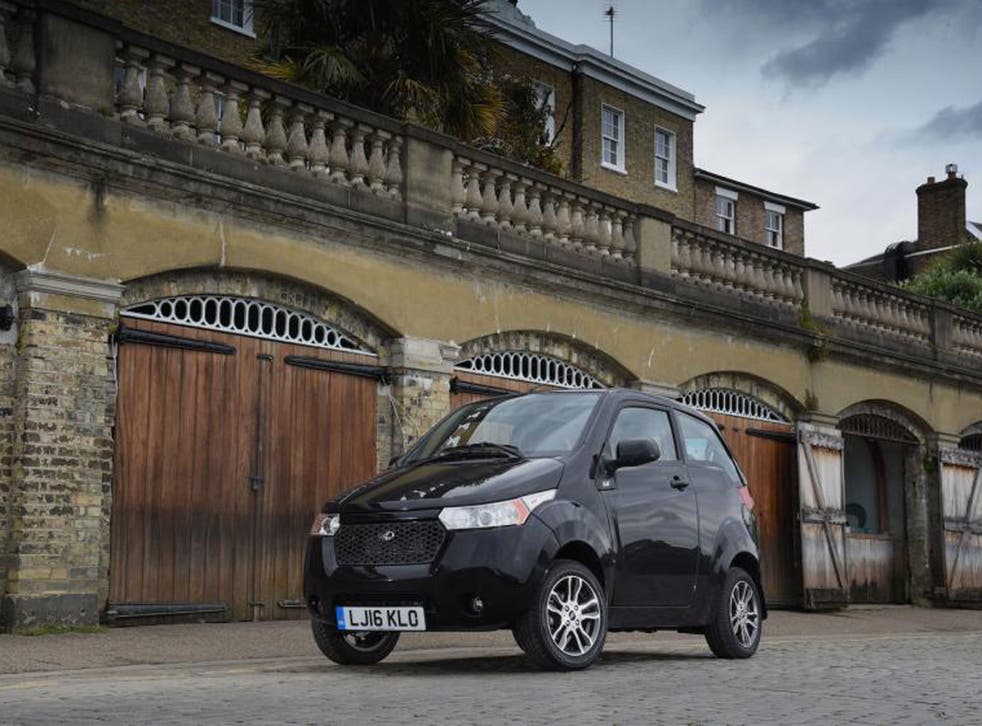 Mahindra e2o TechX, car review: India's all-electric city car is expensive to buy but cheap to run
It's not car-buying like we know it, but then the e2o is not a car like we know it
John Calne Comments
The e2o is a sort-of successor to the G-Wiz, but they're a world apart. Both are electric, and tiny, but the e2o is more modern, safer and all-round better.
It costs from £12,995 once the government's green car subsidy has been taken off the screen price, though the range-topping TechX model tested here is priced at a couple of grand more. You do get a lot of good kit (air-con, sat-nav, wi-fi, parking camera and so on) but that's still a pretty penny for such a small vehicle.
If it makes sense, it's because your money gets you a zero-emissions means of mobility with a 42hp motor and 15.5kWh battery pack. It does its best work at town speeds – in fact, it barely works at all at any other speed – and it has a range of around 70 miles.
So of course it's not fast, even with the electric motor delivering all its torque from the word go. This characteristic does make it feel more eager than it really is, though, so it's not a bind to drive until you reach the sort of speeds it's simply not made for anyway.
Handling is something that doesn't really apply, as you're always going so slowly. But the ability to be parked in the tiniest of spaces is very relevant, as is a miniscule turning circle. Not having to pay the congestion charge could be worth it on its own, too.
On that subject, the e2o might cost a bit to buy but it's cheap as chips to run – even if you don't live in London. Its green credentials see to that – and they're embedded in the car's manufacture too. Mahindra says the car's panels are made from impregnated plastic and bonded to its structure, and that takes welding and spraying out of the process.
These are two of the most polluting jobs in building a car, so the new e2o promises to have some winning green cred.
So much so, in fact, that you barely have to get up from your sofa to buy one. You might want to visit a Mahindra centre for a test drive, but it's ordered online and delivered to your door – then when it needs a service, a mechanic shows up to take care of it.
It's not car-buying like we know it, but then the e2o is not a car like we know it. Unlike with the G-Wiz, our suspicion is that this time, we soon will.
Register for free to continue reading
Registration is a free and easy way to support our truly independent journalism
By registering, you will also enjoy limited access to Premium articles, exclusive newsletters, commenting, and virtual events with our leading journalists
Already have an account? sign in
Join our new commenting forum
Join thought-provoking conversations, follow other Independent readers and see their replies