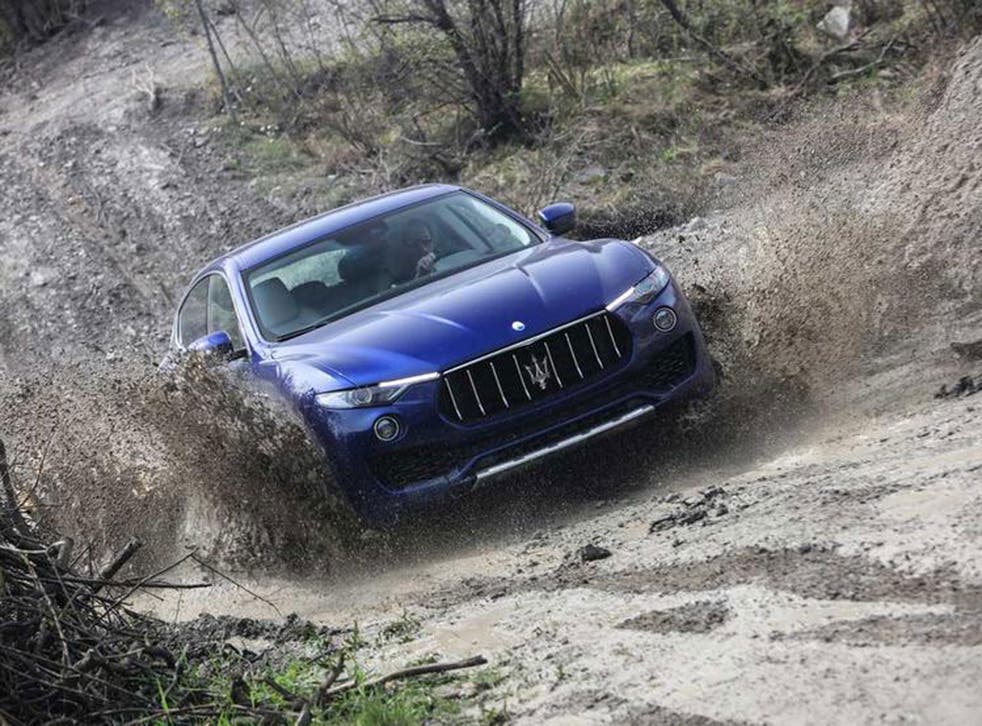 Maserati Levante, car review: Premium carmaker's first SUV is all kinds of good
In the Levante, drivers will get a car that manages to be both a real SUV and a real Maserati
John Calne
,
Pistonheads
Monday 25 April 2016 23:04 Comments
Where's there's an A-list premium car maker, there's a rumour of a forthcoming SUV. That's been the rule for about the last decade and a half, and after Porsche rewrote its own rule book with the Cayenne it's hardly surprising.
Maserati did nothing to dampen the speculation with not one but two concept SUVs as the years rolled by, and now here's the real thing. The Cayenne is an obvious benchmark for the Levante, but so too is the new Jaguar F-Pace.
How credible can a Maserati SUV really be? Well, people asked the same question of Porsche – until the Cayenne shut them up. And with prices starting at an estimated £54,000 when UK sales begin towards the end of this year, if it's any good at all it ought to sell by the bucketload.
So is it any good? No. It's all kinds of good.
Most UK sales will go to the 275bhp, 443lb ft 3.0-litre V6 diesel, which is the engine the Levante will be launched with over here. But tested here is the petrol engine that'll follow it.
This too is a 3.0-litre V6. It'll be offered in 350bhp and 430bhp tune; we drove the former, which is beautifully refined if not quite as fast as you instinctively expect a Maserati to be.
Somehow the V6 manages to achieve its silken refinement while still sounding exciting when you rev it. It's matched to an 8-speed auto as standard, and as matches go it's the kind made in heaven.
So too is the balance between ride and handling. There's a one-size-fits-all suspension set-up with air springs and variable shocks, and it really does fit; the vehicle's two-tonne weight is very well controlled as you hustle it through bends, but with the drive mode dial set to Normal (where it's best left) is soaks up bumps to perfection.
The one time you might want to go for that dial is when you take your Levante off-road (yes, yes, we know…) The appropriate mode lifts the suspension by just under 2", and with a bank of electronics on your side it keeps traction over rough terrain for as long as the tyres can find grip.
But no, you're not going to take it off-road, are you? Not with a sublimely appointed interior that's much more Quattroporte than Hummer; it's no more a place for muddy boots than Westminster Abbey is a place for a swingers' party.
People will buy this as an alternative to a top-end exec, rather than for any great level of practicality. And with such a low starting price, at least for a vehicle with a Maserati badge, buy it they will.
In the Levante, they'll get what the company says is a real SUV, as well as being a real Maserati. And one which brings something new to both these parties.
Register for free to continue reading
Registration is a free and easy way to support our truly independent journalism
By registering, you will also enjoy limited access to Premium articles, exclusive newsletters, commenting, and virtual events with our leading journalists
Already have an account? sign in
Join our new commenting forum
Join thought-provoking conversations, follow other Independent readers and see their replies