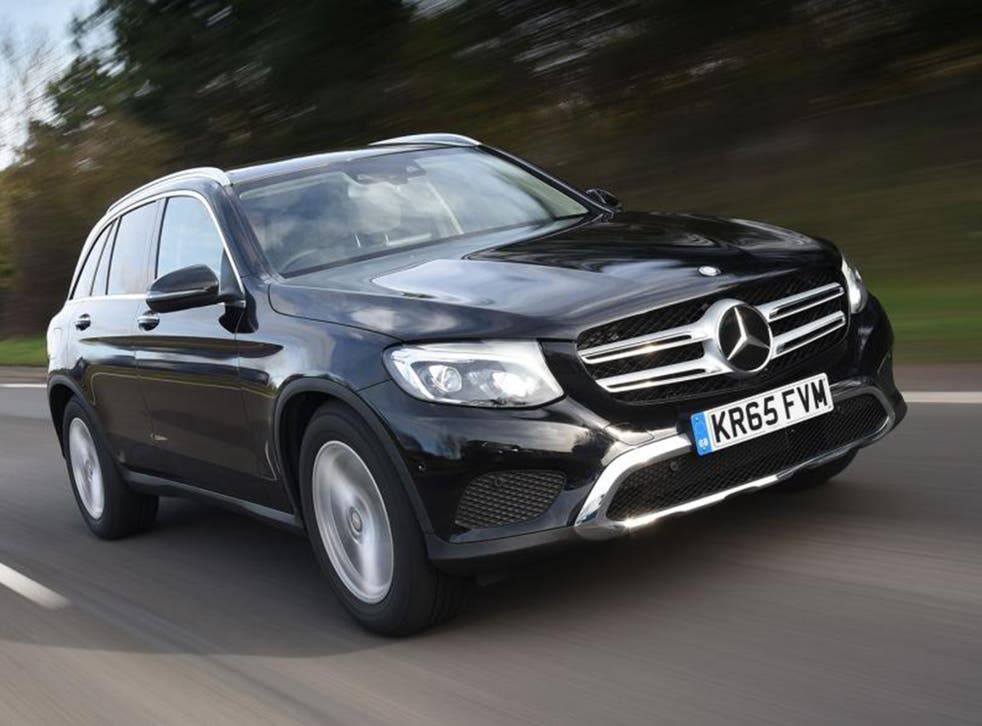 Mercedes GLC 220 d 4Matic Sport, car review: Does smaller and cheaper make a better SUV?
Merc's new offering is a decent contender for something like a BMW X3 or the Land Rover Discovery Sport
Graham Scott
Thursday 25 February 2016 15:23 Comments
Welcome to the world of the GLC. The new Mercedes SUV has lowered the barrier to entry by launching this 220 d version. It actually has the same engine as the 250 d but they've made it less powerful. You'd think, therefore, that it would be more economical. But it isn't.
It's the same 2.1-litre turbodiesel, and it is of course a refined and civilized unit. There's the odd bit of diesel clatter but for the most part it responds smoothly whether you're tootling along or giving it loads. This is just as well because, with 33bhp less and 74lb ft of torque down on the 250 d, you need to use plenty of right foot.
This means also that the nine-speed auto box has to do more work, shifting down where the bigger brother would have the torque to hold the gear. However, at 70mph you'll still only be ticking over at 1500rpm, thanks to the nine speeds on offer, so it's not a huge problem if you're cruising.
At the legal limit there's not much engine, wind or any other noise coming into the cabin to spoil your concentration. The interior is the usual high-quality cabin, with plenty of space for people and luggage. There's a fair amount of kit, but if you want the 8.4in screen on the infotainment system you'll have to find £3000 as it forms part of a Premium Plus pack.
The model we tried had passive suspension and it's surprisingly firm, even in Comfort mode. That's good because it keeps body roll in check and allows you to chuck the vehicle around quite easily, helped by the four-wheel drive. But it's bad because it means the ride is verging on the harsh when road conditions deteriorate.
If you switch up to Sport that firmness and harshness get a bit too pronounced, while Eco feels a bit too dopey, so Comfort is probably the best place to stay.
This is a good, solid, classy SUV. It's a decent contender for something like a BMW X3 or the Land Rover Discovery Sport. But in this guise the engine just seems to have to work that bit too hard too often. Sure, you gain a bit on the price of a 250 d but there are no savings in fuel or tax. We're not sure that's enough.
Register for free to continue reading
Registration is a free and easy way to support our truly independent journalism
By registering, you will also enjoy limited access to Premium articles, exclusive newsletters, commenting, and virtual events with our leading journalists
Already have an account? sign in
Join our new commenting forum
Join thought-provoking conversations, follow other Independent readers and see their replies