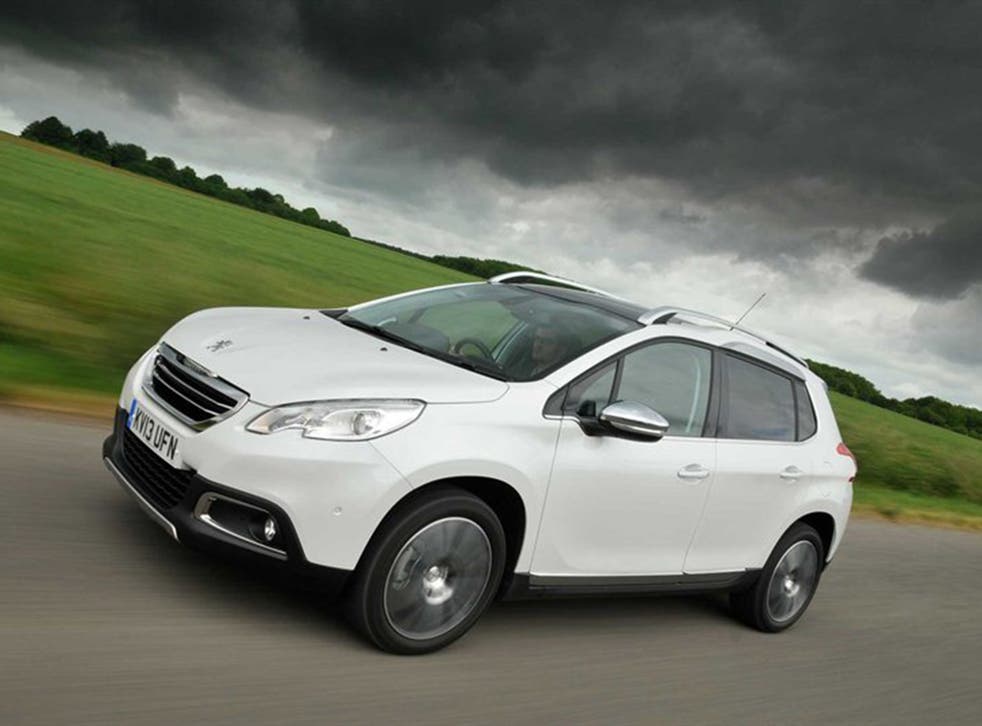 Peugeot 2008 Crossover, car review: Cabin is well made and practical, but driving experience lets it down
Peugeot's new crossover, modelled on the 208, is far more usable than it is engaging
John Calne
,
Whatcar
Monday 07 December 2015 01:35 Comments
Like the 208 it's modelled on, Peugeot's 2008 crossover is a curate's egg of a car. The good parts are its usable, flexible layout and packaging, decent running costs and an all-round air of cabin quality.
The bad bits? The packaging doesn't extend to much logic in the ergonomic department, and cabin quality isn't the same thing as comfort. If you like to actually enjoy the driving experience, too, it's not a choice we think you'll be glad you made.
Let's deal with that first. The 2008 is a decent urban driver, with fuss-free steering. This turns into feel-free steering at higher speeds, though, by which time you'll be experiencing plenty of shudders through the suspension and the car's body will be rolling with the corners.
Getting you to those higher speeds is a job for one of four engines in the range. These include 1.2 and 1.6-litre petrol units, neither of which has the guts to satisfy. Many buyers will ignore them for the simple fact of what they are, which we don't generally agree with but in this case they'll be making the right choice.
That choice will be between two 1.6-litre diesels, offering outputs of 91bhp and 113bhp and giving you access to sub-100g/km CO2 levels. Either will give you a more satisfying result, though the lower-powered version will make a bit of a din in the process. You'd like a bit more in the way of precision in the transmission department, though.
So, if you're a keen driver you've probably given up already. But this is a crossover, and therefore a family vehicle, so you're keen on other things too and you've learned about compromise by now.
Talking of compromises, the spread of prices starts at £13,195 for the entry-level 1.2. At the top of the range, £20,045 gets you a 1.6 diesel in Feline Mistral spec, but for value we'd say mid-range is the place to stop.
Whatever you go for, everyone gets well looked after for space and there's a big cargo bay in the back for the detritus of family life. The overall standard of fit and finish is very sound, and it looks rather stylish in its own way.
So, it's more usable than it is engaging. Peugeot's kit lists aren't especially generous, and the interface for your in-car tunes is, in one word, small. But the interior is definitely where this car scores highest.
Register for free to continue reading
Registration is a free and easy way to support our truly independent journalism
By registering, you will also enjoy limited access to Premium articles, exclusive newsletters, commenting, and virtual events with our leading journalists
Already have an account? sign in
Join our new commenting forum
Join thought-provoking conversations, follow other Independent readers and see their replies