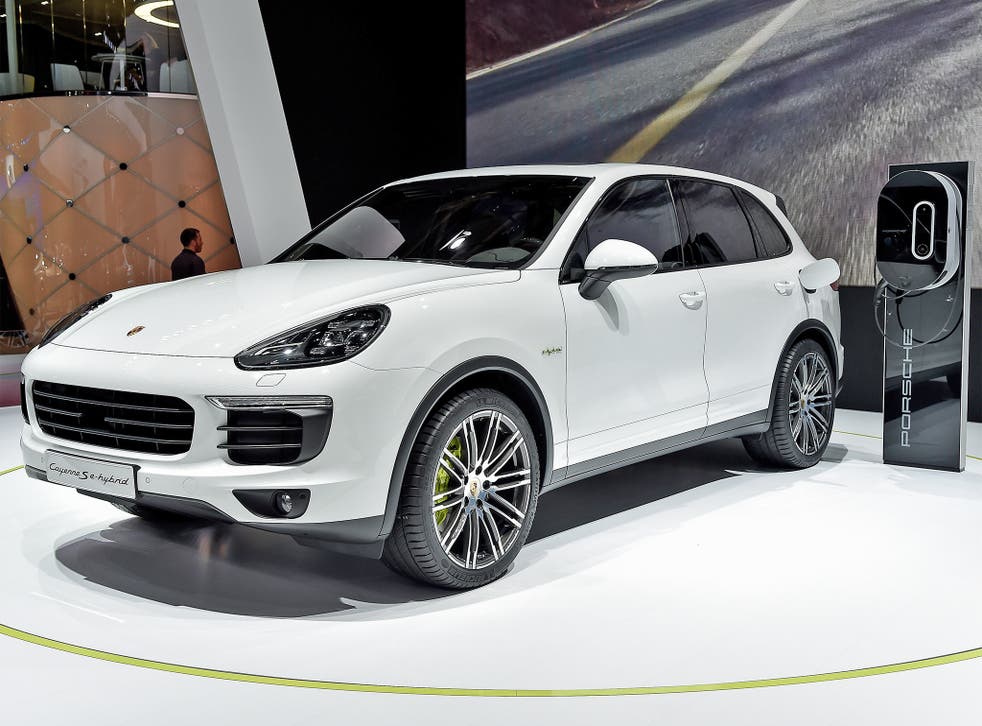 Porsche Cayenne S E-Hybrid, motoring review: Luxury performance cars vs polar bears isn't really a fair fight
This new plug-in hybrid car is greenwashing of the worst kind, says Jamie Merrill
Jamie Merrill
Thursday 26 November 2015 00:24 Comments
Price: £61,474
Engine capacitiy: V6 petrol plus electric motor/battery
Power output: (BHP) 428
Top speed: (MPH) 151
Fuel economy: (MPG) 83
CO2 emissions: (G/KM) 79
The vast Porsche Cayenne luxury SUV has led to bumper profits for the German firm as well as a smaller spin-off Macan baby SUV, which in turn has led to ever greater profits.
In some ways though, the future is bleak for performance car makers such as Porsche. Even before the VW emissions scandal, European and American regulators were circling.
So, though this new plug-in hybrid was on the drawing board well before the scandal, it comes at a good time for Porsche and its parent company VW. In theory it's a way of highlighting that diesel isn't the only game in town and that the firm is working on new plug-in hybrid technology for its petrol-powered luxury gas-guzzlers.
The Cayenne promises an economy figure of 83mpg and emissions of 79g/km, but as always with plug-in hybrids, these figures are entirely irrelevant in the real world. This car is greenwashing of the worst kind.
Driving around London in purely electric mode (having charged the battery from a road-side socket provided by my local council) I was able to cover more than 12 miles before the petrol engine, and the environmental crime, kicked in.
The chief culprit is the petrol engine (which can also be used to charge the battery on the go) which is borrowed from the Audi range, where, in cars such as the Audi A7, it returns just a dismal 34.4mpg and pumps out a polar-bear suffocating 190g/km. In the heavier Cayenne E-Hybrid, where the battery cuts into boot space, the results are even worse, with the computer suggesting economy figures in the mid-twenties. Dare to use the engine on the motorway to charge the battery and this will drop further.
All this matters because Porsche has the largest range of plug-in hybrids on the market and in the wake of the VW scandal the push to petrol hybrids will only grow. It's a great shame that it's such a poor eco-performer, as the Cayenne remains a lesson in technical brilliance and the ability of German car makers to make a vast SUV that is nearly as compelling to drive as a sport saloon. The thing is, while I wanted to throw the Cayenne into every bend at full chuff, it wasn't really doing anything to save the planet.
Register for free to continue reading
Registration is a free and easy way to support our truly independent journalism
By registering, you will also enjoy limited access to Premium articles, exclusive newsletters, commenting, and virtual events with our leading journalists
Already have an account? sign in
Join our new commenting forum
Join thought-provoking conversations, follow other Independent readers and see their replies