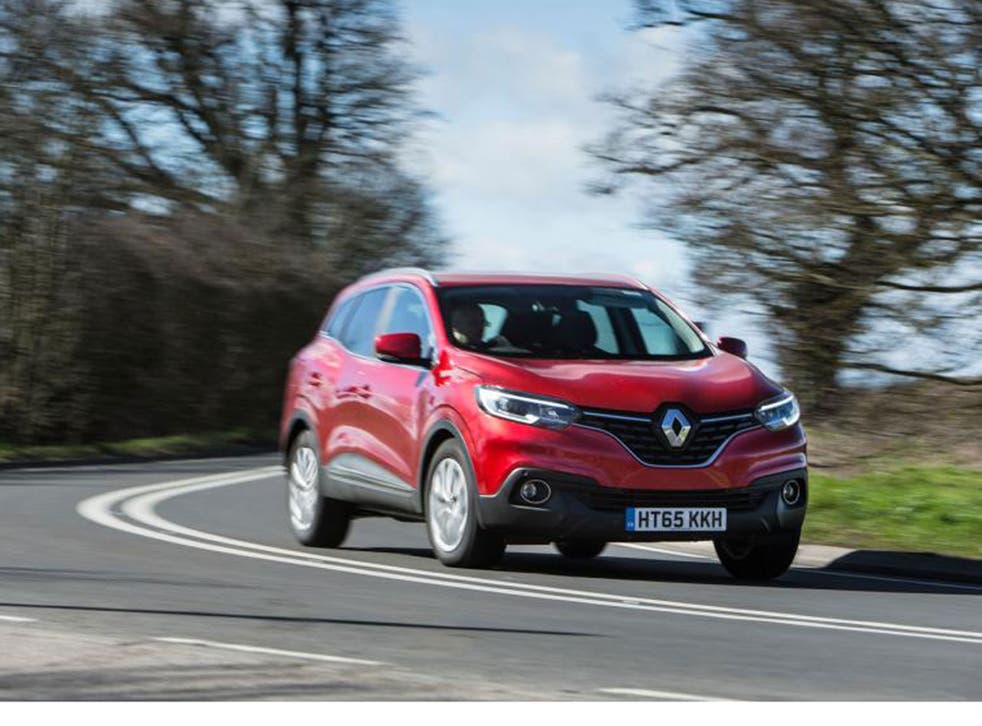 Renault Kadjar, car review: Fine ownership experience means you won't wish you'd looked elsewhere
There's no doubt that the tie-up between Nissan and Renault over their SUV has been successful
Graham Scott Comments
Buying a new car is one thing, owning it is quite another. And there's no doubt that the tie-up between Nissan and Renault over their SUV has been successful. More successful, to be sure, for Nissan since the Qashqai still rules the SUV roost, but the Kadjar sits neatly in the Renault range above the Captur.
So what is it like to drive around in the Renault rather than the Nissan? Will you think you've chosen the wrong one? First off, there are clear similarities, which isn't a bad thing. Yet the external changes to the Renault, such as the front end and the black and chrome finish, work well and do differentiate it.
It looks good on its own or indeed next to a Qahsqai, as its own model, not as a poor relation. The Red Flame metallic paint (it's an option) adds a nice gallic flourish.
You can get Kadjar models with four-wheel drive, but this one is front-wheel drive and is powered by the 108bhp 1.5-litre dCi diesel engine, linked to a six-speed dual-clutch auto box. The engine seems to work well, pulling steadily from low revs and keeping it going as revs rise. The issue seems to be with the transmission, and how it works to try and save fuel.
This example is doing what it can to lower emissions and fuel consumption and has the 17in alloys fitted – you can have 17in or 19in as a no-cost choice. With these smaller wheels fitted, we should be looking at a mighty impressive 74.3mpg with 99g/km. Which is tremendous when it's linked to what is a decent-sized SUV.
But the gearbox and driver may have slightly different ideas as to when it should change up or down to get the best from the engine and keep the emissions down. Changes are smooth, but the gearbox seems to be focused on spinning the engine rather than eking out the fuel as its main priority.
The car here is in Dynamique S Nav trim, so you get a lot of equipment for your money. There's everything from auto headlights and lane departure warning to dual-zone climate control. There is also the R-Link 2 multimedia system, which actually doesn't seem that simple to live with and may take some getting used to.
But the high driving position, spacious interior, decent levels of kit and an economical and practical performance all stack up to a good ownership experience. If you buy one, you'll not be wishing you'd bought something else.
Register for free to continue reading
Registration is a free and easy way to support our truly independent journalism
By registering, you will also enjoy limited access to Premium articles, exclusive newsletters, commenting, and virtual events with our leading journalists
Already have an account? sign in
Join our new commenting forum
Join thought-provoking conversations, follow other Independent readers and see their replies