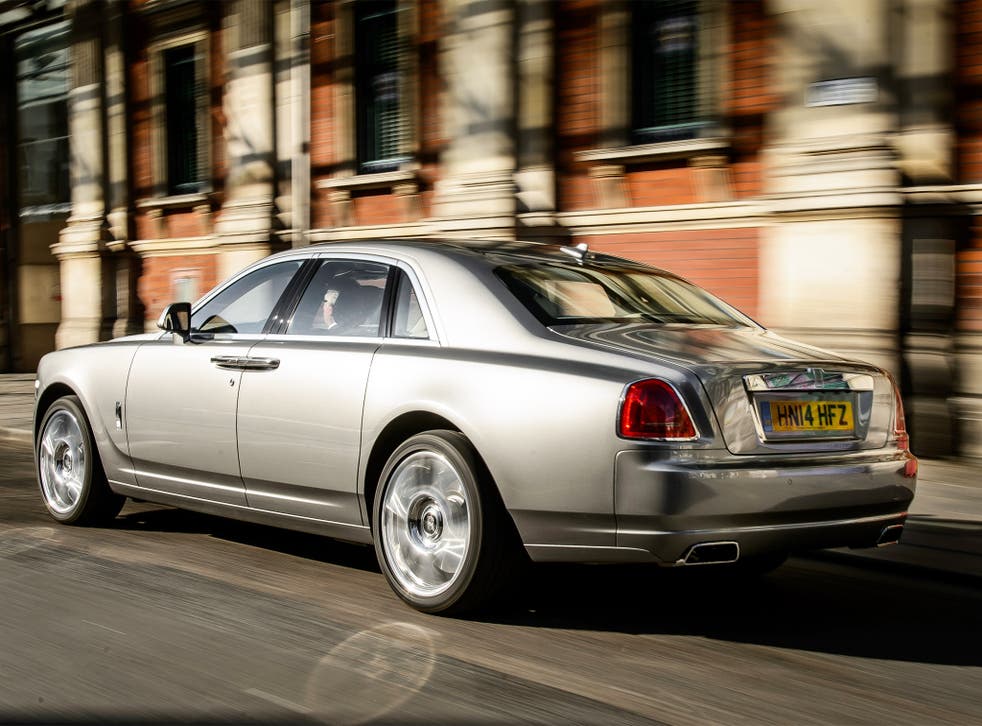 Rolls-Royce Series II Ghost, motoring review: A ghostly dream, but time to get back in the Skoda
PRICE £221,000
ENGINE CAPACITY 6.6 litre V12 twin-turbo
POWER OUTPUT 563 hp
TOP SPEED (MPH) 155
FUEL ECONOMY (MPG) 20.2
CO2 EMISSIONS (g/km) 327
Most cars that I get to hoof around in – by which I mean test drive in the interests of you, reader – are the sort that I could conceivably think of owning: Citroens, Seats, Skodas and the like.
The Rolls-Royce Ghost is no such car. Its clientele have a net worth of about £15m-plus, and about nine other cars. I don't. "My Other Car Is a Skoda" is the sticker I should have had in the back window. The Ghost, and this account of it, therefore qualify as, and please pardon the expression, "car porn". So off we go.
When I clambered into the Ghost, I was reacquainted with its cornucopia of earthly delights. It's a sort of mild sensory overload that does not happen when you get in the back of a Mercedes S-Class, for example. What Rolls-Royce calls "bespoke" cleverly brings the anticipation of that ever closer, as customers can specify pretty much any kind of treatment for the woodwork and leather in the cabin – and if you want an image of your mansion on the dashboard, it's yours, though maybe not one of your trophy spouse. When the owner eventually meets the finished product manufactured to their precise instructions, it must be an experience of a consummatory quality. I can only imagine.
Rolls-Royce says that the Ghost is more your plutocrat's "owner-driver" car than its (even) bigger brother, the Phantom, especially in short wheelbase form. Well, having driven some of its predecessors, it still has that indefinable "waft" quality, and, unlike them, an agility that belies its bulk. I happened to get a puncture, and the tyre automatically reflated so that the Ghost could still be driven, all in a second and with the minimum of wobble.
What I am less confident about is the big round control between the front seats that runs the satnav, TV, climate control, (superb) entertainment system, cameras all round and so on. It is inlaid with a mother-of-pearl rendering of the "flying lady" motif, but it is much too distracting; I certainly wouldn't want to make my chauffeur use it.
This Series II Ghost is a modest facelift; it has had some of its lines at the front softened, and the suspension tweaked, but it retains its handsome, well-proportioned shape. A gem, then, though a flawed one.
Register for free to continue reading
Registration is a free and easy way to support our truly independent journalism
By registering, you will also enjoy limited access to Premium articles, exclusive newsletters, commenting, and virtual events with our leading journalists
Already have an account? sign in
Register for free to continue reading
Registration is a free and easy way to support our truly independent journalism
By registering, you will also enjoy limited access to Premium articles, exclusive newsletters, commenting, and virtual events with our leading journalists
Already have an account? sign in
Join our new commenting forum
Join thought-provoking conversations, follow other Independent readers and see their replies