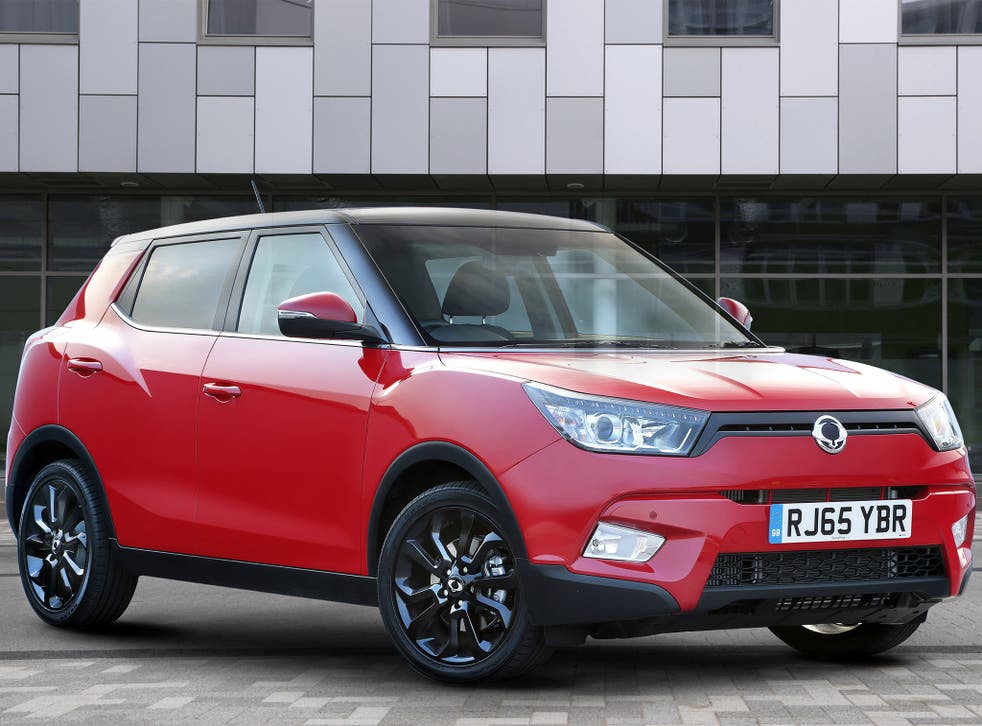 SsangYong Tivoli, motoring review: An elevating drive - and a nod to punk's poet laureate, Patti Smith
As an emerging brand on the world stage, SsangYong is acutely conscious of its status compared with the more established players. Yet there seems little reason for the brand to have an inferiority complex
Sean O'Grady
Thursday 19 November 2015 00:35 Comments
Price: From £12,950
Engine capacity: 1.6-litre diesel
Power output (ps @ rpm): 115 @ 3,400 to 4,000
Top speed (mph): 107
0-62 mph (seconds): 12
​Fuel economy (mpg): 65.7
CO2 emissions (g/km): 113
When you climb into the SsangYong Tivoli and press the ignition button it plays a little tune that sounds just like the first few bars of Patti Smith's 1978 classic power ballad "Because the Night". Just as well it's one of my favourites, then. It was almost as if this unassuming South Korean mini-SUV/crossover were imploring me:
"Take me now, baby, here as I am
Pull me close, try and understand
Desirous hunger is the fire I breathe
Love is a banquet on which we feed."
And then told me to put my seat belt on. (The car, not Patti.)
You, too, might want to take the Tivoli, baby, here as it is, what with its fashionable if a touch generic styling. There's that pronounced haunch over the rear wheel arch, very reminiscent of Ian Callum's new Jaguar SUV, the F-Pace, except that the SsangYong is even more exaggerated. SsangYong, you should know, has produced some ugly-as-sin cars in its time, the worst of which was called the Rodius – cue "odious" gags – which was actually styled by a British team. Anyway, this SsangYong atones for some of that, and this Tivoli – on which the company rests great hopes – could easily pass for a Toyota, say, and at SsangYong HQ that is regarded as praise indeed. As an emerging brand on the world stage – now with the backing of the Indian giant Mahindra & Mahindra – it is acutely conscious of its status compared with the more established players. Yet with the recent scandals at Volkswagen, and not so long ago at Toyota, there seems little reason for the brand to have an inferiority complex.
By the same token, there are lots of reasons to have confidence in a Korean car, as the recent successes of Kia and Hyundai demonstrate. The SsangYong also comes with the novelty of a five-year unlimited-mileage warranty.
On the road there isn't much the SsangYong gives away to its rivals, though I found the diesel a little unsophisticated. The air-con controls are a bit old-fashioned but mostly it's a match for its many competitors. SsangYong has sensibly retained a proper lever for the handbrake (i.e. not an electric switch). The British-built Nissan Juke, though, retains its edge in quality and design. As with every other of this type of vehicle – now a very crowded niche – it's best if you really need a bit of extra ground clearance and you prefer an elevated driving position. And you're a fan of Patti Smith.
Register for free to continue reading
Registration is a free and easy way to support our truly independent journalism
By registering, you will also enjoy limited access to Premium articles, exclusive newsletters, commenting, and virtual events with our leading journalists
Already have an account? sign in
Join our new commenting forum
Join thought-provoking conversations, follow other Independent readers and see their replies