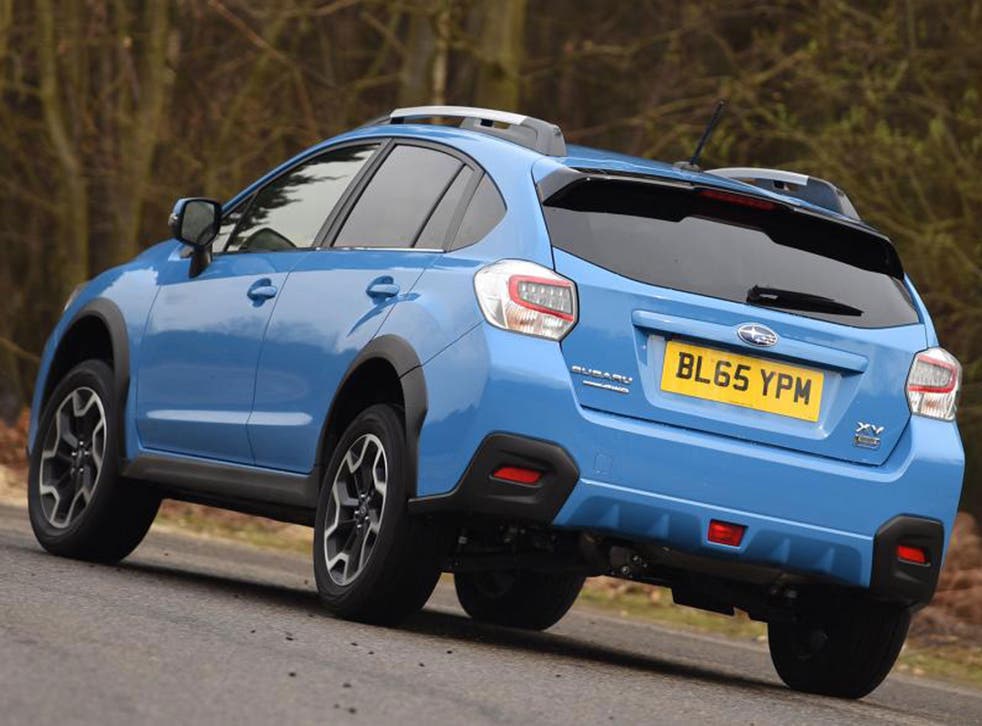 Subaru XV 2.0D SE, car review: Facelift keeps XV fresh ahead of new model
Suburu's crossover has been spruced up, albeit very subtly, both outside and in
John Calne
Monday 25 April 2016 23:53 Comments
Subaru has given the XV a lick and a promise in a bid to keep it fresh until the arrival of an all-new model – that's already been on display at this year's Geneva show.
It's been spruced up, albeit very subtly, both outside and in. Front and rear styling has been played with and there's the usual palette of mid-life upgrades such as new alloys and paint colours, better trim materials and a more modern multimedia package.
Behind the revised grille is a revised engine. The choice of petrol and diesel 2.0-litre flat-fours remains, but both have been gently worked over for better fuel consumption.
Hence the figures of 52.3mpg and 141g/km for the diesel model driven here, whose engine turns all four wheels via a six-speed manual box.
It does so rather vocally, with a fair bit of noise coming through at quite a wide spread of lower-end speeds. It's not the quietest down below, either, nor indeed the smoothest, with more bumping than you'd expect from a car with such long-stroke suspension.
What this does allow is a fair bit of body roll, though so long as you accept this as part and parcel of driving a car that can be used off-tarmac it does actually handle adequately.
Subaru is popular with an outdoorsy set who spend a lot of time on grotty low-maintenance roads and broken tracks and who tend to carry a lot of similarly grotty stuff, but who don't need the out and out off-road skills of a Land Rover or 4x4 pick-up. For those people, you can see the XV appealing more than, say, a Nissan Qashqai – especially as it's well over 10% cheaper than a comparable version of that vehicle.
If you live on a diet of everyday tarmac and shopping bags, however, the Qashqai is likely to prove worth the extra cash. It's been the definitive crossover of the last few years – and it will take more than this XV to change that.
When the new one comes along, that may change. For now, however, Subaru is preaching only to the converted.
Register for free to continue reading
Registration is a free and easy way to support our truly independent journalism
By registering, you will also enjoy limited access to Premium articles, exclusive newsletters, commenting, and virtual events with our leading journalists
Already have an account? sign in
Join our new commenting forum
Join thought-provoking conversations, follow other Independent readers and see their replies