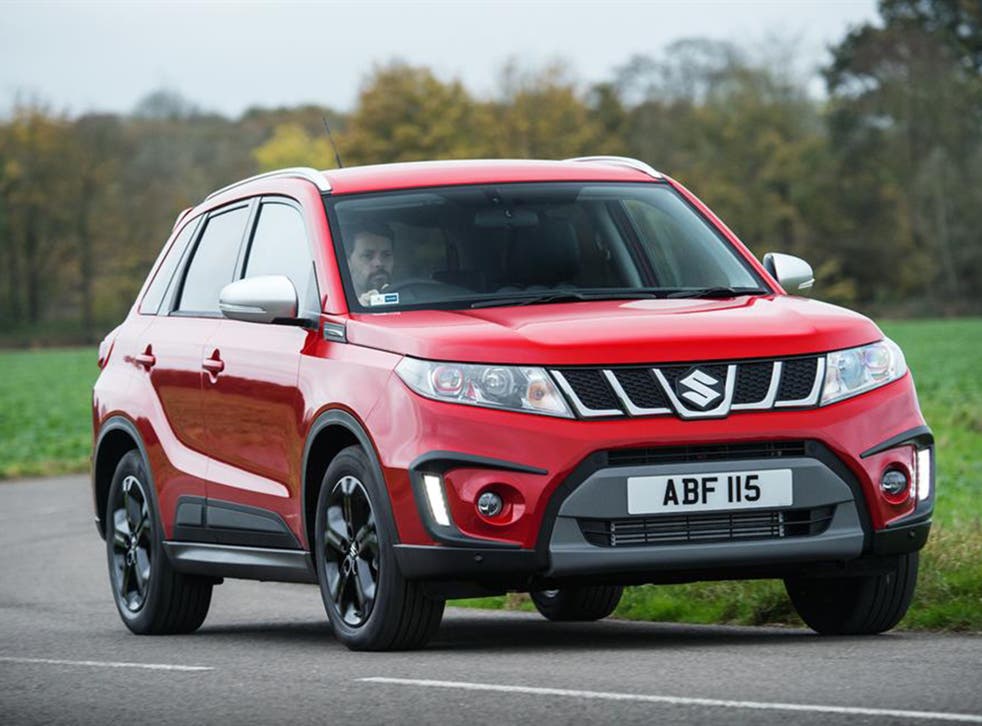 Suzuki Vitara 1.4 Boosterjet Allgrip S, car review: Turbocharged version adds worthwhile performance and handling
Perky turbocharged 1.4-litre petrol unit offers as much fun as you've got a right to expect from a small SUV
John Calne
,
Whatcar
Monday 07 December 2015 01:42 Comments
When Suzuki dropped the 'Grand' and turned its 4x4 back into just the plain Vitara, do you think it was because it knew there was a smaller engine on the way?
No, we don't either. But there was, and now here it is.
It's a turbocharged 1.4-litre petrol unit, and it dishes out 138bhp while returning an impressive 52.3mpg. It doesn't sound harsh, either, unless you use your right foot to go searching for performance that's not there.
It's perky enough all the same, with a willing bit of pull from deeper in the rev range. The 1.4 Boosterjet only has 20bhp more than the non-turbo 1.6, but the way it's delivered makes all the difference – whereas the bigger engine feels gutless, the new unit is strong and thoroughly assured.
Cars with the 1.4-litre engine get slightly beefier suspension settings, and it manages to be entertaining enough without feeling compromised on ride. Turning the dial to Sport improves matters by firming up the shocks, steering and thottle response.
Our tester was equipped with the standard manual gearbox, and jolly good it was too. But you'll be able to specify an auto if you want it when the car goes on sale.
What you'll not be able to do is get the engine with a lower spec level. So if you want it, you'll also be paying for leather, nav, reversing camera and 17" alloys, and what you pay is likely to be about £21,000.
You can pay more and get less, especially as the Vitara is comfortable, well made, genuinely usable and as much fun as you've got a right to expect from a small SUV. Whether it makes a better buy than the 1.6 is for you to decide – but you definitely do get something worth having for the extra money.
Register for free to continue reading
Registration is a free and easy way to support our truly independent journalism
By registering, you will also enjoy limited access to Premium articles, exclusive newsletters, commenting, and virtual events with our leading journalists
Already have an account? sign in
Join our new commenting forum
Join thought-provoking conversations, follow other Independent readers and see their replies