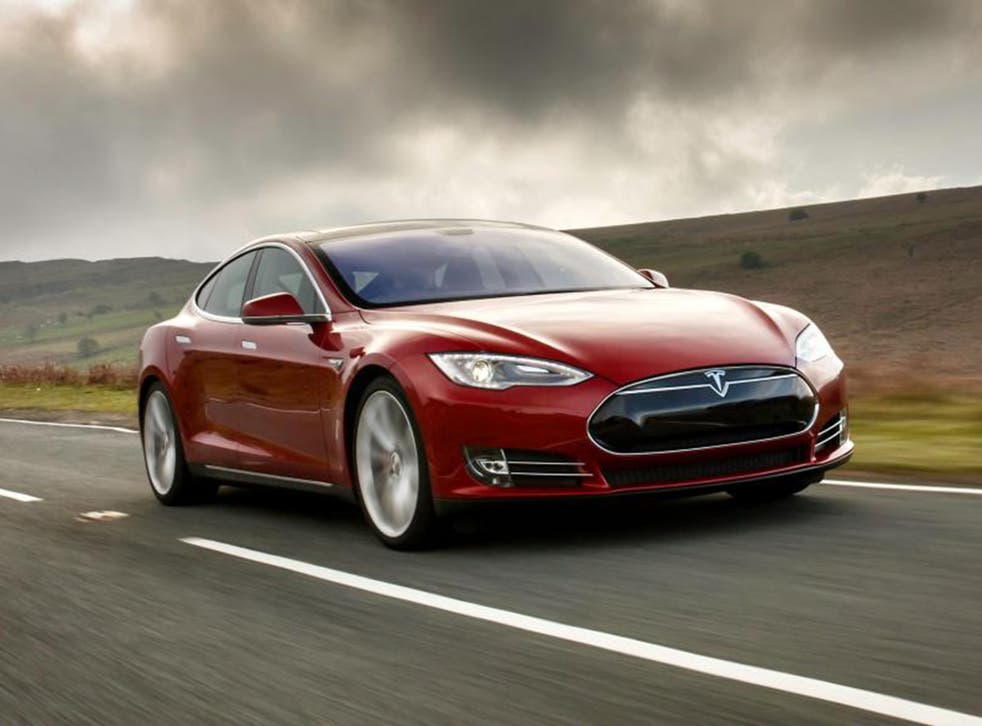 Tesla Model S 7.0, car review: Hi-tech luxury saloon switches to Autopilot and takes us along for the ride
The car's sci-fi attributes definitely put other manufacturers' rather more limited radar systems in the shade
Sarah Bradley
,
Autocar
Thursday 12 November 2015 15:54 Comments
Self-piloting cars were once the preserve of sci-fi fantasies. However, thanks to the introduction of the latest software update for Tesla's luxury Model S, the future has arrived. We tried out the Autopilot autonomous driving set-up on the challenging roads and motorways surrounding London, to see how well it works – and how it feels to be 'chauffeured' by such a state-of-the-art system.
All Model Ss built in the past 12 months already have everything that's required for the Autopilot upgrade, which is remotely downloaded in return for a payment of £2100. The kit involved in getting this premium car from A to B with minimum pilot input includes a 360-degree surrounding view via ultrasonic and radar sensors, a camera, GPS sat-nav and detailed digital maps. All that's required from the driver is to rest their hands lightly on the steering wheel; the days of reclining your seat for a snooze, or playing a mid-journey game of Call of Duty, are thankfully not yet here.
Autopilot includes traffic-aware cruise control, automatic parallel parking, side collision avoidance and automatic lane changing. With the heavy traffic in full flow we experienced how the Tesla monitored the road surface, markings and vehicles around it before, at the flick of the indicator stalk, safely and crisply changing lane. It also automatically centred in its lane and distanced itself from the cars it was following. Our test car even refused to be phased by the UK's dodgy road markings, although we suspect it may have quailed had we headed into the traffic-clogged centre of our capital city.
So while the software is in its 'beta' phase right now, with further software updates to come, its sci-fi attributes definitely put other manufacturers' rather more limited radar systems in the shade. We can think of many driving circumstances where safe, effective and intelligent Autopilot skills will be superior to human input – although it remains to be seen whether the public at large shares our confidence.
2015 Tesla Model S 7.0
• On sale: Now
• Price: £52,900 + £2100 for Autopilot
• Engine: Rear-mounted electric motor
• Power: 382bhp
• Torque: 325lb ft
• 0-60mph: 5.4sec
• Top speed: 140mph
• Kerbweight: 2107kg
• Gearbox: Single-speed reducer
• Economy: 310-mile range (NEDC)
Register for free to continue reading
Registration is a free and easy way to support our truly independent journalism
By registering, you will also enjoy limited access to Premium articles, exclusive newsletters, commenting, and virtual events with our leading journalists
Already have an account? sign in
Join our new commenting forum
Join thought-provoking conversations, follow other Independent readers and see their replies