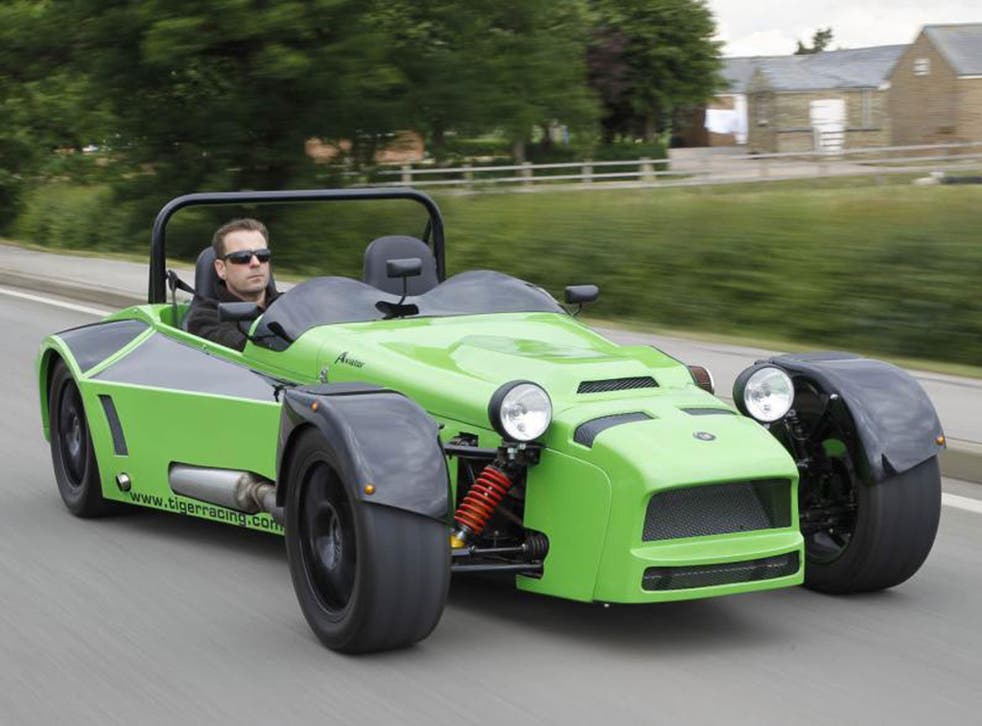 Tiger Aviator, car review: Caterham rival shifts like a it's got a tiger on its tail
This is a great fun car, with surprisingly sophisticated handling and ride, and a look that really stands out
Graham Scott
,
Autocar
Thursday 03 December 2015 14:11 Comments
It certainly looks different to its competitors. But that is down to Tiger actually addressing the poor aerodynamics of this type of vehicle. Different can be better. And it continues to be different from the badging on. Tiger is a bigger name in the world of kit cars and budget sports cars, but this is a more of a mainstream offering.
With 185bhp and a kerb weight of a svelte 580kg, it's no surprise that this thing shifts like it's got a tiger on its tail. There are no official figures, but we'd be surprised if this didn't get to 62mph in 5.0sec. Since you're seated so low down, the whole experience is very in-your-face.
Power comes from the 2.0-litre Duratec engine, which is not a surprise, but the handling is a surprise. You might expect a rockily hard handling and ride but the handling is extremely pliant. Ride quality is really good, really quite comfortable, which isn't something you'd expect in this type of vehicle nor at this price point. Yet handling is pin-sharp with excellent turn-in and traction front and rear.
The steering is good and so are the controls, although the cabin is perhaps not as well finished as the best in this class. That's the thing. It's not as polished as things like the Caterham Superlight, and the Aviator comes from a brand many won't recognise. Yet this is a great British fun car, with surprisingly sophisticated handling and ride, and a look that really stands out. Try one and you'll enjoy the sensation of grabbing a Tiger by the tail.
Register for free to continue reading
Registration is a free and easy way to support our truly independent journalism
By registering, you will also enjoy limited access to Premium articles, exclusive newsletters, commenting, and virtual events with our leading journalists
Already have an account? sign in
Join our new commenting forum
Join thought-provoking conversations, follow other Independent readers and see their replies