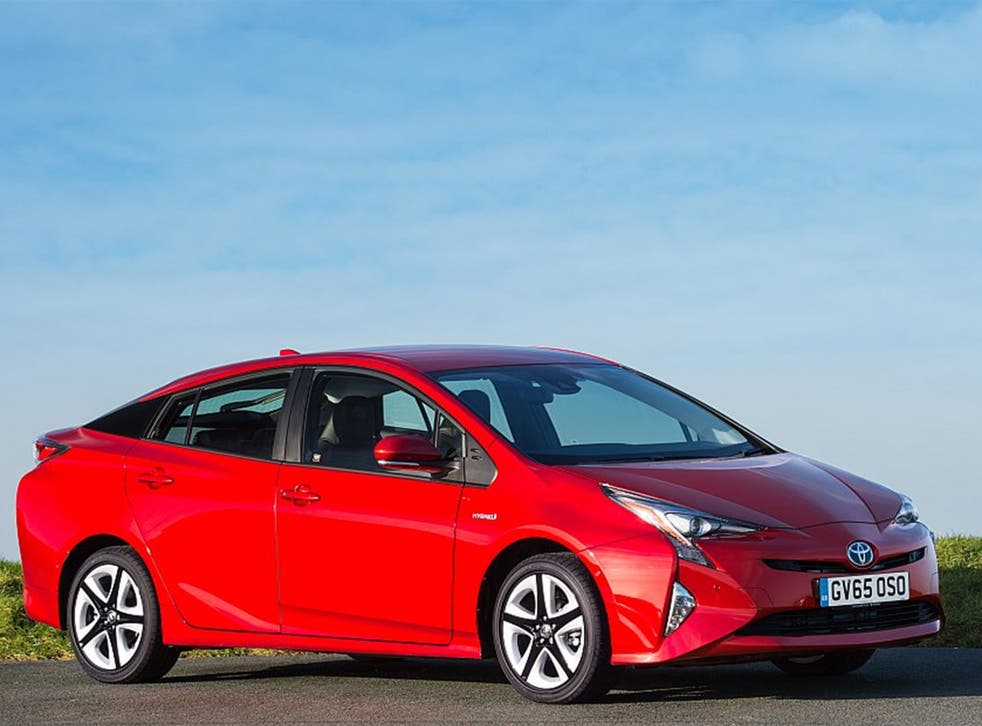 Toyota Prius, motoring review: The green hybrid that keeps on going
The fourth generation Prius is the same basic concept but with slightly funkier styling
Sean O'Grady
Thursday 03 March 2016 00:03 Comments
Price: £27,450 (£27,862 as tested)
Engine capacity: 1.8litre + electric motor
Power output (bhp@rpm petrol): 97 @ 5,200
Top speed (mph): 112
0-62 mph (seconds): 10.4
Fuel economy (mpg): 85.6
CO2 emissions (g/km): 76
Whatever its merits, the Toyota Prius, with its "hybrid" drive system of petrol engine and electric motor, is certainly a familiar sight on our roads nowadays. It seems an eternity since the first one was launched, back in 1997, and we have become used to its inoffensive, sometimes silent, vaguely green presence. As a default option for those with an environmental conscience it has been a great success. As a triumph of engineering it can't be faulted. But I fear it may soon itself become outmoded...
So here we have a fourth generation Prius, the same basic concept but with slightly funkier styling. The tyranny of the wind tunnel has been relaxed a little, especially around the rear lights and more edgy "face", though it retains its familiar slab-sided profile. Officially, you will get the equivalent of about 85 mpg out of it, but I struggled to manage 50, and this experience is much in line with a Mark 2 Prius I ran about a decade ago; especially in cold weather, when the batteries run less efficiently, the Prius is as bad as anything else at delivering on its promise of fuel economy.
Not so long ago, I'd also point out that the whole hybrid thing was inferior to a modern diesel engine, and that that was the Prius's dirty secret. In fact, as we now know, diesel has a few dirty secrets of its own, so the pendulum has swung back in favour of the hybrid. Then again, we have an increasing number of highly practical and ultra-green all-electric cars taking to the roads, and they are gradually overcoming their traditional weaknesses, especially in the distance they can travel without refuelling. The greatest barrier to their success is the fact that, if you live in a flat or house that opens directly onto the street, it is not possible to recharge an electric car without tripping someone up on the pavement.
So for now, if you want a reliable, relatively economical family car then the Prius still makes sense, though it is relatively expensive set against rivals Astra, Focus and Golf. You might also consider saving some of the Earth's finite resources by running an older car with a small petrol engine instead of funding further despoliation of the planet to make all the steel, plastic and lithium compounds you'll find in your Prius.
Register for free to continue reading
Registration is a free and easy way to support our truly independent journalism
By registering, you will also enjoy limited access to Premium articles, exclusive newsletters, commenting, and virtual events with our leading journalists
Already have an account? sign in
Join our new commenting forum
Join thought-provoking conversations, follow other Independent readers and see their replies