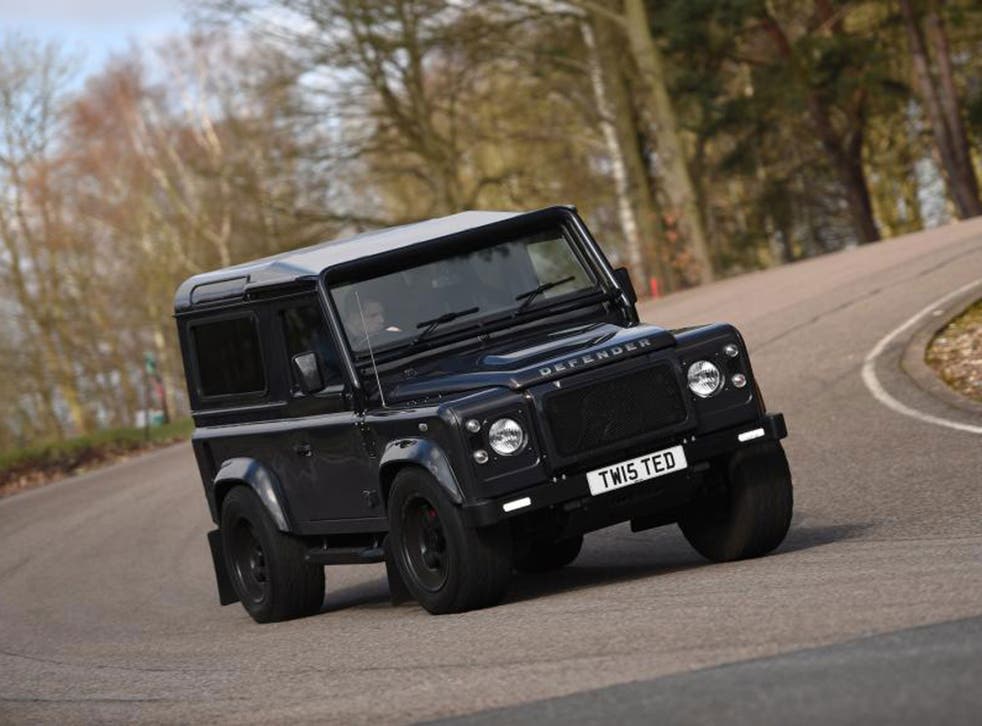 Twisted T40s, car review: OTT Land Rover Defender proves it is the king of bling
This posh Land Rover Defender 90 on steroids is the latest in a long line of bonkers bespoke 4x4s from Twisted
Sarah Bradley
Monday 25 April 2016 22:40 Comments
The ultimate pose-mobile for well-heeled eccentrics, or a work of automotive art that happens to go rather well, too. The Twisted T40s is a bit of both, actually.
This posh Land Rover Defender 90 on steroids is the latest in a long line of bonkers bespoke 4x4s from the esteemed independent British performance specialist. With a transplanted 430bhp, 442lb ft V8 and digital touchpad-controlled six-speed gearbox from Chevrolet, it's nuts – and the nuts. It can spin all four wheels as it leaves the line, hit 62mph in 5.8sec and charge on to 134mph, which alone makes its £116,284 asking price worthwhile.
But there's so much more to the Twisted T40s – not least the upgraded cabin. It's essentially still the same cramped, workmanlike Defender interior it's always been, but Alcantara-trimmed Recaro seats and Momo wheel give it a much classier feel.
And there's more, including a brake upgrade and highly accomplished suspension set-up. The upshot is a 4x4 that feels more like a Corvette through the twisties than it has any right to. Its ride is a vast improvement over that of a standard model, and the steering instills you with confidence.
If you like your cars loud and visceral, the driving experience is a delight of the senses. It's what Twisted's loyal and fabulously wealthy customers are willing to pay big money for – and in their insane world, it makes utter sense.
Register for free to continue reading
Registration is a free and easy way to support our truly independent journalism
By registering, you will also enjoy limited access to Premium articles, exclusive newsletters, commenting, and virtual events with our leading journalists
Already have an account? sign in
Join our new commenting forum
Join thought-provoking conversations, follow other Independent readers and see their replies