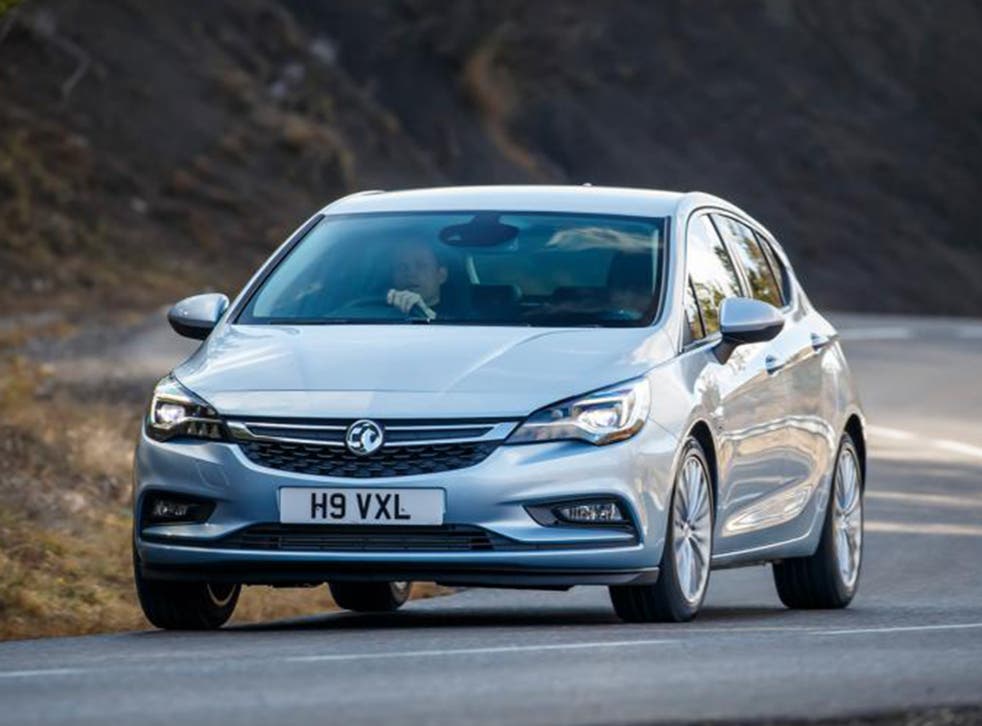 Vauxhall Astra 1.6i Turbo 200 Elite Nav, car review: Good family car that will surprise some boy racers
The new Astra delivers a lot of performance, but delivers it smoothly, almost discreetly by Vauxhall standards
Graham Scott
Friday 11 March 2016 14:13 Comments
A lot of Vauxhall Astras are bought by people who need sensible, economical family transport. That makes sense. But how about if you take the new Astra and fit a near-200bhp turbocharged petrol engine? Are we still being sensible?
The latest Astra certainly has a fine new chassis, that much we know, and in general they work well with a range of worthy diesel engines. But this is that Astra with the 1.6-litre turbo petrol engine that produces 197bhp and 221lb ft of torque. Top end is not far off 150mph, yet it costs under £22,000.
And that price is with the top-spec Elite Nav trim, so you're looking at a low price, with lots of kit and performance roughly akin to a Focus ST or an Octavia vRS.
On the road the new Astra delivers a lot of performance, but delivers it smoothly, almost discreetly by Vauxhall standards. It does need to rev to get the most out of it, but there's good response from 1500rpm. However, crank it up above 4000rpm and you're heading rapidly for the redline. It does all this without being noisy or rough or anything other than excellent.
We didn't get the chance to test it on British roads, but as tested it handled well without the slightly harsh ride that some Astras seem to exhibit. Certainly it was sharp enough on twisty but fairly smooth roads.
All this and you get a decent interior with lots of space and practical kit. It's also comfortable over long distance, something to which we can attest. So what does all this add up to?
If you're the sort who likes to flash his wheels then this isn't for you. It's certainly fast enough, but it doesn't shout about it. But for those who like a good family car with the ability to surprise some boy racers, then this is just the job. That sounds pretty sensible to us.

Register for free to continue reading
Registration is a free and easy way to support our truly independent journalism
By registering, you will also enjoy limited access to Premium articles, exclusive newsletters, commenting, and virtual events with our leading journalists
Already have an account? sign in
Join our new commenting forum
Join thought-provoking conversations, follow other Independent readers and see their replies