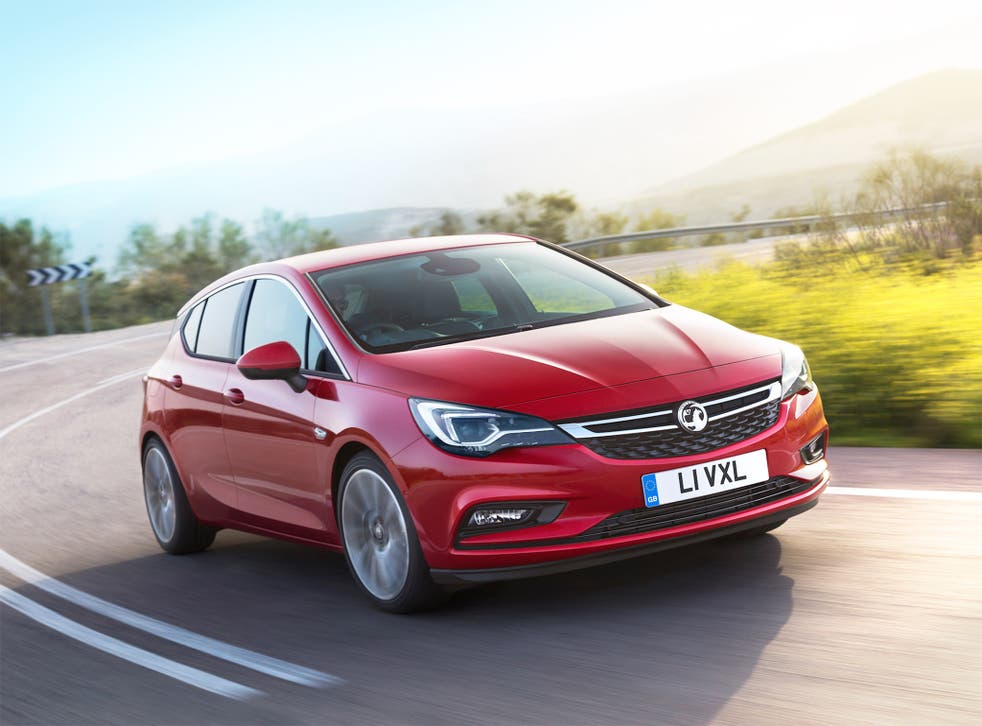 Vauxhall Astra SRi Nav Turbo, motoring review: New and improved as it is, this car still fails to set the pulses racing
Getting a Golf at the hire-car counter is like winning the lottery, whereas the new Astra is like winning £10
Jamie Merrill
Thursday 12 November 2015 02:28 Comments
Price: £19,995
Engine capacity: 4 cylinder 1.4-litre
Power output: 148 @ 5,000-5,600
Top speed: 134
Fuel economy: 51.4
CO2 emissions:128
Call me strange, but I get excited at airport car rental counters. When I'm away on holiday or travelling with work I'm almost always destined to be driving a tiny two-door, booked for the cheapest rate possible, but I always hope for a clerical error that will net me something more exciting.
Last week in Slovenia, alas, there was no such serendipitous screw-up. I ended up with a slightly battered Opel Astra, which was the more senior version of the shiny, new-generation Vauxhall Astra I had just left at the long-stay car park at Gatwick Airport. Still, it meant that I could compare that motor with its predecessor.
First off, the new Astra starts at a disadvantage in the UK compared to its rivals, the excellent Ford Focus and class-leading VW Golf. It's always had something of a dreary reputation and the most exciting thing to happen to it was being selected as Top Gear's "reasonably priced car".
In response, the bods at Vauxhall HQ's in Luton have thrown some money at the problem and the new Cheshire-built Astra gets a lighter and shorter platform that helps it shed more than 120kg and offer improved economy and performance tuned for British roads. That weight loss means the wheels can be smaller, resulting in a more manageable ride on our pothole-marked streets.
It's good news inside, too, where the clutter of chunky switches in the old model make way for a cleaner dash and updated menu system. There's a new infotainment system that can do things like call 999 in an emergency. Most of the time, though, it seems to merely replicate the functions of your smartphone. This sort of thing is increasingly common as car makers try to keep up with technological change. My advice is to ignore these systems; Ford and Vauxhall are never going to be as good at this as Apple, Samsung and Microsoft.
The bigger catch with the Astra, though, is that lighter body and improved engines aside – I drove the punchy 1.4-litre turbo model – it's a car that still fails to excite. Getting a Golf at the hire-car counter is like winning the lottery, whereas the new Astra is like winning £10. Nice, and certainly very useful for some shopping or a little treat, but nothing to write home about.
Register for free to continue reading
Registration is a free and easy way to support our truly independent journalism
By registering, you will also enjoy limited access to Premium articles, exclusive newsletters, commenting, and virtual events with our leading journalists
Already have an account? sign in
Join our new commenting forum
Join thought-provoking conversations, follow other Independent readers and see their replies