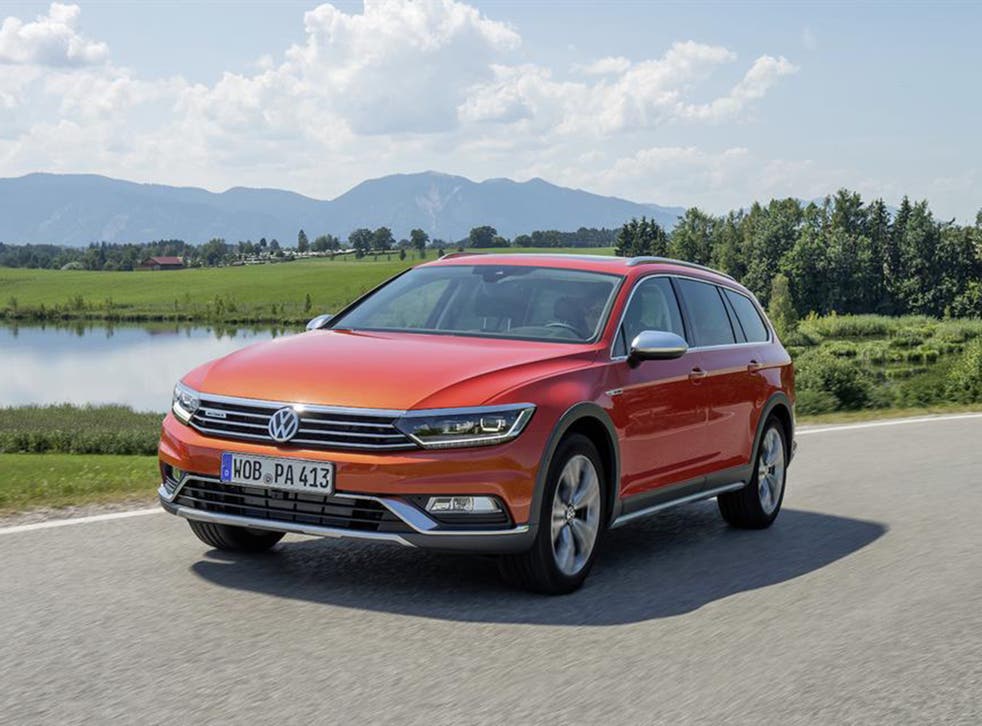 Volkswagen Passat Alltrack 2.0 TDI 150, car review: Costs a bit but promises to repay your faith in it
It's certainly not cheap, but this is hardly a crowded market so Volkswagen can get away with that
John Calne
,
Whatcar
Monday 07 December 2015 01:17 Comments
The Alltrack isn't meant to be a hardcore off-road machine. Instead, it's a version of the Passat Estate which has been enhanced for low-traction conditions – out in the countryside where the roads get greasy by winter, or up in the hills where it snows more often than city folk would ever believe.
There's more to it than just four-wheel drive, though. It has an extra 15mm of ground clearance courtesy of longer-travel springs, as well as a magic Off-Road button which brings in hill descent control and modified shift points on models with the auto box.
Said box, a six-speed dual-clutcher, is standard with the moe powerful engine of the two in the range. This is a 2.0 TDI with 187bhp: the other model puts 148bhp from the same engine through a six-speed manual.
Our tester was the latter, and despite being lower powered it pulled very strongly through an impressive range of revs. The gearbox is no problem at all to use, ride quality is its usual excellent self and the generel environment in the cabin is one of space, class and calm.
The Alltrack is a premium model in the Passat range, so either version will come laden with kit. It'll come with an options list too, but whether you'll see any need to spend more is debatable.
That's just as well at an entry price of £30,855, but you need to remember that the Passat blurs the distinction between everyday wagons and premium estates.
Whether it also blurs the lines between crossovers and full-house SUVs is a different matter, but to be fair it's not really trying to. It still drives pretty much the same as a standard estate, yet it'll tow 10% more and if you do find yourself battling ice and snow this winter it'll look after you the way only a 4x4 can.
What makes SUVs popular is their ability to take on so many different jobs, and the Passat has that in spades. It's not cheap, but this is hardly a crowded market so Volkswagen can get away with that. And you certainly do feel like you're getting looked after for your money.
Register for free to continue reading
Registration is a free and easy way to support our truly independent journalism
By registering, you will also enjoy limited access to Premium articles, exclusive newsletters, commenting, and virtual events with our leading journalists
Already have an account? sign in
Join our new commenting forum
Join thought-provoking conversations, follow other Independent readers and see their replies