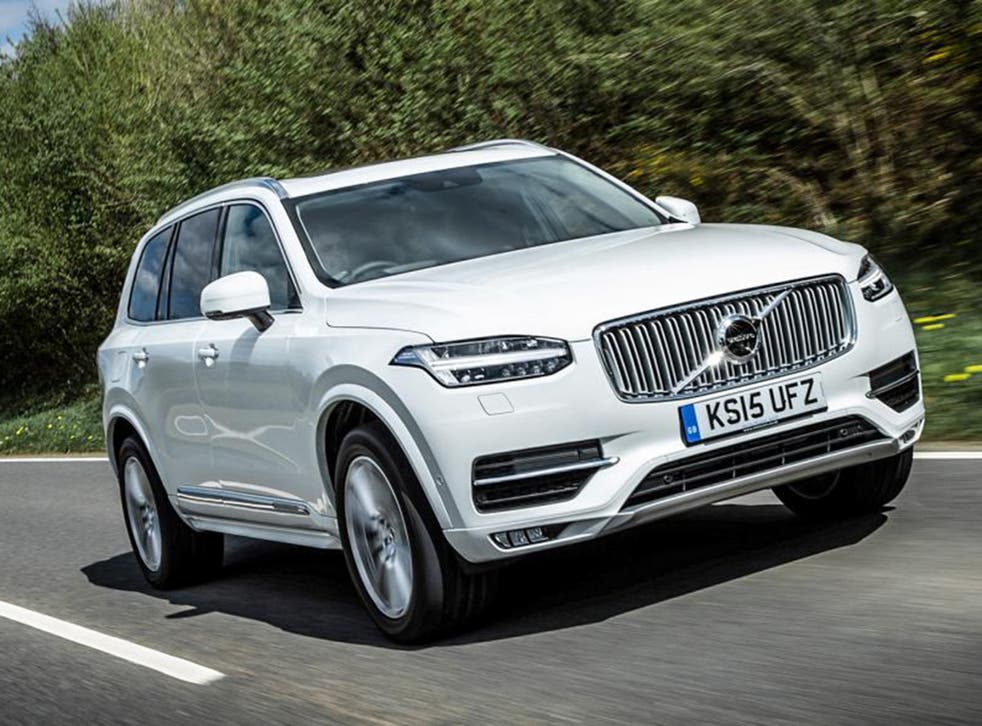 Volvo XC90 T8, car review: Big SUV gets plug-in power
A supercharger, turbocharger and 81 bhp electric motor add edge to a 2.0-litre four-cylinder petrol engine
Graham Scott
,
Autocar
Thursday 26 November 2015 14:00 Comments
The Volvo XC90 T8 is a big old beast, capable of seating seven people, yet it only gets a 2.0-litre four-cylinder petrol engine. That isn't a great start. But then they add a supercharger. Then they add a turbocharger. Then they add an 81bhp electric motor. Add that lot up and you have the potential for 395bhp. That's more like it.
Neatly, they've put the petrol engine in the front (hardly ground-breaking so far) but the electric motor goes in the rear and only drives the rear wheels. That allows space between them for the battery pack. That in turn means you don't lose a lot of space in the rear, so there is still room for that third row of seats. A neat solution.
There are all sorts of options, including driving on electric power alone, which is good for about 23 miles if you're in a zero-emission zone, but really it's best left to sort it out for itself. It'll shuffle between modes far smoother and swifter than the driver.
If you're looking to get a major shift on, the whole plot feels a little less smooth and sorted, but row it back a bit and you can make fairly rapid fuss-free progress. It's all pretty refined, and the cabin doesn't suffer from a lot of noise from any source. It's also a comfortable place to be, with good infographics, great seats and it's all generally very well sorted.
If you're a company car driver, particularly if you have some city driving in your normal life, then this makes a great deal of attractive sense. With just 49g/km of CO2 you can feel smug in the knowledge that the number of polar bears, which has seen a large increase in the last few years anyway, will continue to rise thanks to you.
If you just use the petrol engine and leave the electric motor out of charge you're going to be aware that you're driving 2343kg of weight around, by working a 2.0-litre engine pretty hard. Keep it charged up overnight and you might use a surprisingly small amount of petrol. Either way, we think this is one of the best SUVs on the market.
Register for free to continue reading
Registration is a free and easy way to support our truly independent journalism
By registering, you will also enjoy limited access to Premium articles, exclusive newsletters, commenting, and virtual events with our leading journalists
Already have an account? sign in
Join our new commenting forum
Join thought-provoking conversations, follow other Independent readers and see their replies