Speeding and the British driver – a relationship
A speeding fine will be a minimum of £100, and three penalty points will most likely add an average of £50 to next year's insurance policy, and perhaps much more
Thursday 08 November 2018 15:57 Comments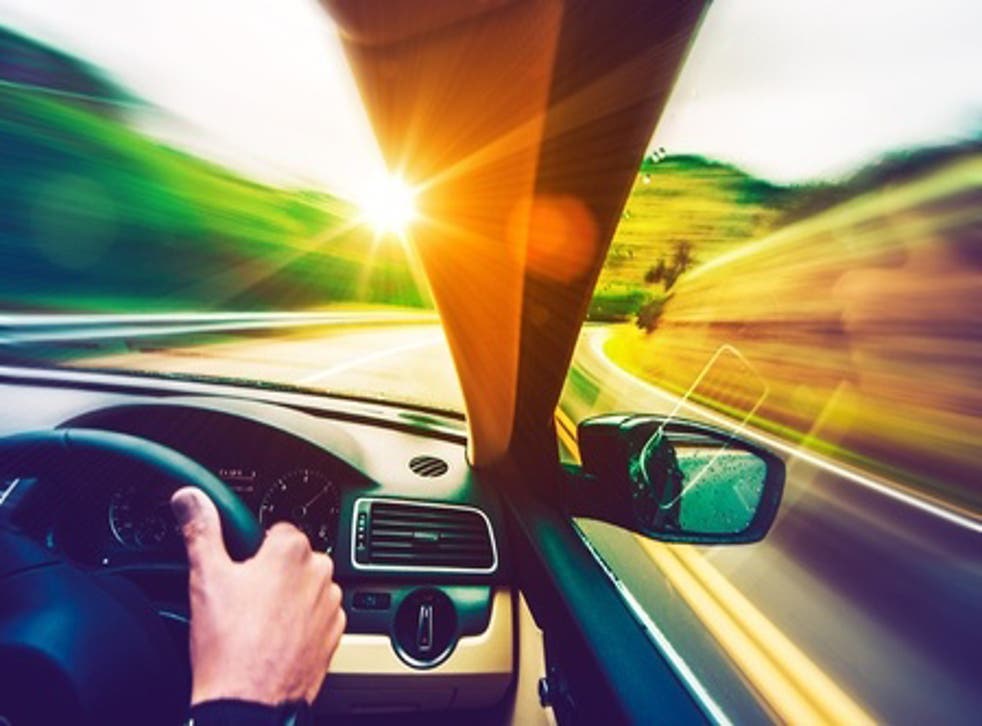 Who wants a speeding ticket? No one, obviously, but the latest statistics from the Department for Transport (DfT) suggests that Britain's drivers are pretty careless about getting one.
The DfT monitored some 446.6 million journeys being driven at 74 places, and discovered that almost one half exceeded the maximum speed limit as it applies to those roads. The lower speed limit of 20mph, typically on urban streets and near schools, is the most ignored: 86 per cent of journeys through 20mph zones – which are predominantly outside schools – were clocked over the designated limit.
About 48 per cent of the drivers on motorways exceeded the 70mph limit. Some 11 per cent were recorded over 80mph, and one per cent did over 90mph.
Such speeding is also closely associated with tailgating: over a third (34 per cent) of the drivers failed to maintain a two-second gap between them and the car in front, while two in five (40 per cent) of motorcyclists were also guilty of tailgating on motorways.
Road safety and breakdown organisation GEM Motoring Assist has suggested some simple tips for drivers to ensure they don't exceed speed limits. This, says GEM, is not only a key part of reducing collisions and casualties on our roads, but it should also help drivers keep their cash in their wallets. A speeding fine will be a minimum of £100, and three penalty points will most likely add an average of £50 to next year's insurance policy, and perhaps much more.
GEM suggests the following points:
* Make sure you always know the speed limit for the road you're on;
* Don't rush on a journey;
* Keep a close eye out for speed limit signs, and watch for clues that the speed limit may soon be about to change;
* Call out the new speed limit as you drive past the signs;
* Check your speedometer frequently so you always know your own speed; always ask yourself: is my speed both legal and safe? After all, the speed limit is just that – a limit, not a target, and there will be circumstances when you will feel much safer driving below the limit.
GEM road safety officer Neil Worth said: "Research shows that reduced speeds mean fewer collisions, and reduced severity of collisions. For example, an overall 1mph reduction in speed results in an average five per cent reduction in collisions," he said.
Just in case you've forgotten, UK car speed limits are generally 30mph in urban areas, 60mph on main single-carriageway roads and 70mph on dual carriageways and motorways. There are exceptions, however, and many speed limits depend on the type of vehicle. For example, most vans are only allowed to travel at 60mph on dual carriageways and 50mph on national-speed-limit single carriageway roads.
Register for free to continue reading
Registration is a free and easy way to support our truly independent journalism
By registering, you will also enjoy limited access to Premium articles, exclusive newsletters, commenting, and virtual events with our leading journalists
Already have an account? sign in
Join our new commenting forum
Join thought-provoking conversations, follow other Independent readers and see their replies