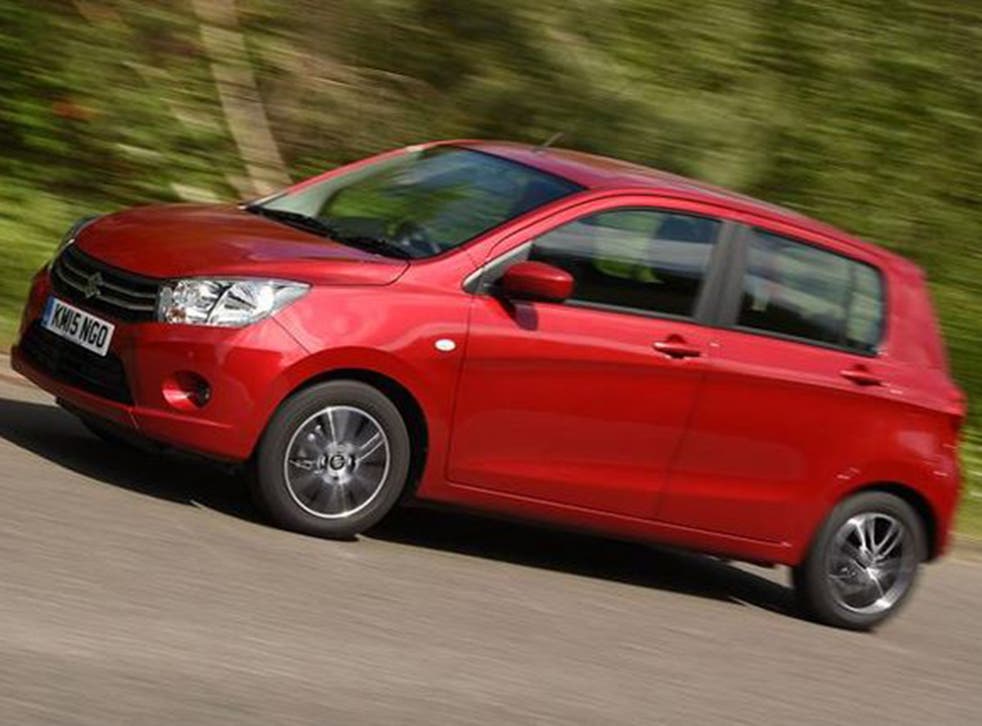 The top ten fuel-efficient small petrol cars
You don't have to burn diesel to get 50+ mpg - these petrol-powered city cars all beat that benchmark in real-world driving
Government MPG figures are derived from lab tests. But cars are driven on roads.
That's why What Car? magazine does its own fuel efficiency testing. And the figures it comes back with are much more likely to reflect the truth of what you'll get in the real world.
Here are ten real-world cars for you to consider if fuel-efficient driving is your thing. Each is small and petrol-engined – and capable of beating the 50mpg mark every day of the week.
1. Suzuki Celerio 1.0 Dualjet
Official: 78.4mpg
Real-world: 62.9mpg
The only car in its class to beat 60mpg, the Celerio is a clever little machine with five doors, a good kit list and admirable practicality.
2. Toyota Yaris 1.5 VVT-i Hybrid
Official: 78.5mpg
Real-world: 57.8mpg
It falls a long way short of its official figure, but the petrol-electric Yaris is still a very frugal car. It's roomy inside, too, with lots of kit, though its trim materials feel cheap in places.
3. VW Polo 1.0 TSI 95 Bluemotion
Official: 68.9mpg
Real-world: 56.5mpg
A premium feel from a high-volume car, and VW's three-pot engine makes for impressive refinement. It's keenly priced, too.
4. Peugeot 108 1.0
Official: 68.9mpg
Real-world: 54.6mpg
The 108 leads with surprise-and-delight features like the touch-screen interface controlling its fun functions. But if you're a keen driver, that'll only keep you happy for so long.
5. Toyota Aygo 1.0
Official: 65.7mpg
Real-world: 54.0mpg
Funky to look at and cheap to own, the Aygo appeals to young drivers with a wide range of opportunities to personalise its style. It shares a lot of engineering with the Peugeot 108, though, and is no less average to drive.
6. Audi A1 1.0 TFSI 95
Official: 67.3mpg
Real-world: 53.4mpg
With the same engine as the Polo in this list, the A1 is similarly well made and enjoyable to drive. It's the one to go for if you want a car that exudes class, too.
7. Mitsubishi Mirage 1.2
Official 65.7mpg
Real-world: 53.4mpg
Economy is the Mirage's strongest suit. Too many cars do too many things better – but every model in its range comes in at below 100g/km of CO2 and it deserves praise for that if nothing else.
8. Seat Ibiza 1.0 Eco TSI 95
Official 68.9mpg
Real-world: 52.2mpg
Another car with the VW Group's 1.0-litre triple. The Skoda Fabia is a better all-rounder, but with this level of economy – as well as recently updated in-car entertainment systems – the Ibiza is a decent buy too.
9. Suzuki Swift 1.2
Official: 50.0mpg
Real-world: 51.7mpg
Uniquely in this group, the Swift actually managed to beat its own official MPG figure in real-world testing. That's just another reason to consider what is an excellent-value car to buy.
10 Mazda 2 1.5 89 Skyactiv-G
Official: 62.8mpg
Real-world: 50.8mpg
The 1.5-lite Mazda offers a choice of three power outputs. This is the one in the middle – so even though it's well short of its official figure, it still does very well to top 50mpg.
Join our new commenting forum
Join thought-provoking conversations, follow other Independent readers and see their replies