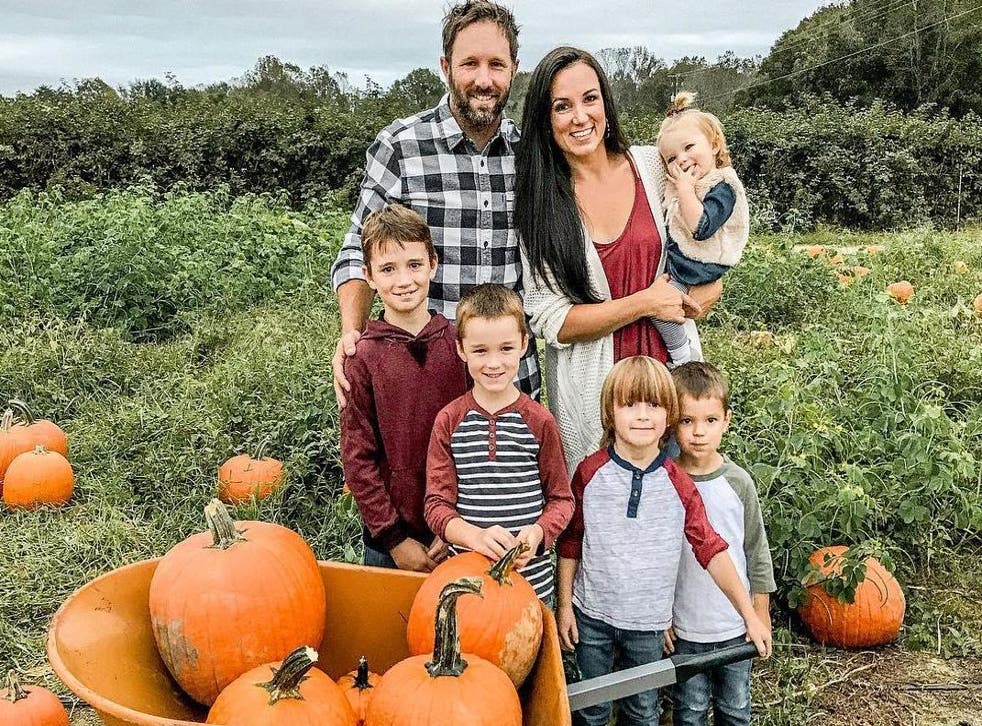 Parenting blogger faces criticism for saying her son is statistically the least 'liked' of all five kids
The mum-of-five has since removed the post from her Instagram
A parenting blogger is facing immense criticism after telling her followers that her six-year-old son receives the least likes out of all her children.
Katie Bower, an Atlanta-based blogger and mother-of-five recently celebrated her son's birthday by sharing a photo of him on her Instagram, where she has more than 52,000 followers.
In the now-archived Instagram post, Bower first describes all the things there is to love about her son - such as his love of organising and quality time.
"And when he hugs and kisses you, you believe it," the mum wrote - before revealing that pictures she's shared of her son never get "as many likes."
"I am gonna be perfectly honest… Instagram never liked my Munchkin and it killed me inside," she wrote. "His photos never got as many likes. Never got comments. From a statistical point of view, he wasn't as popular with everyone out there."
Bower then hypothesises the reasons - possibly the Instagram algorithm or the fact that her son was "the baby" for a very short amount of time, and people "like babies."
"I say all that because I want to believe it wasn't him… that it was on me. My insufficiency caused this statistical deficit because obviously my Munch should get ALL the love and squinty eyes are totally adorable," she continued.
The blogger concluded her post asking that people like her picture celebrating his birthday because he "deserves all the likes."
"PS: I wanted to clarify that I revealing this feeling because I know one day he will see the numbers and have to learn that his value is not in online approval," she wrote.
Bower's post immediately sparked outrage on social media from people upset that she was judging her son by how many likes he receives on Instagram.
"Before she can teach her son 'his value is not in online approval,' she needs to learn that lesson herself," one person wrote.
Another said: "If you are an IG mummy blogger who's afraid that how many likes on your child's pictures is going to one day hurt his self esteem, your parenting is horrid and I feel bad for your kid."
Mothers meeting their newborn babies

Show all 9
Others targeted the brands that sponsor the mother-of-five, informing them that they would not buy their products unless the business partnership was terminated.
Responding to the criticism in a tearful Instagram story, Bower explained that she loves Instagram and "fell hard for it."
She also discussed her own journey of personal growth - where she had to "learn that the likes do not reflect much to me," despite the brands she works with telling her "the opposite."
The mum concluded the video explaining that she hopes her children "know that their value isn't in likes or statistics and it's in the fact that god loves them" and has since disabled all comments on her Instagram.
Speaking to The Independent regarding the backlash over her post, Bower said she was surprised that it was so "easily twisted."
"I adore all my children and do not see them in terms of 'likes,'" she said. "I decided to talk about it because I learned a valuable lesson... that our value doesn't depend on someone else seeing our worth. Numbers are public already. Everyone can see the likes and comments.
"As a parent, those numbers mean absolutely nothing. Nothing can change the fact that ALL children are special and unique and deserve love. The numbers have zero meaning.
"But unfortunately, from a business side, we hear 'keep posting the content that brings in the most engagement.'"
Support free-thinking journalism and attend Independent events
As for what she hopes comes from her actions, Bower told us: "I personally hope my actions show that I am gonna keep posting what I love no matter what the numbers and as a parent we are gonna have to teach our kids that their value isn't in online approval. And our real lives are 1000 per cent better than a tiny photo can portray."
Register for free to continue reading
Registration is a free and easy way to support our truly independent journalism
By registering, you will also enjoy limited access to Premium articles, exclusive newsletters, commenting, and virtual events with our leading journalists
Already have an account? sign in
Register for free to continue reading
Registration is a free and easy way to support our truly independent journalism
By registering, you will also enjoy limited access to Premium articles, exclusive newsletters, commenting, and virtual events with our leading journalists
Already have an account? sign in
Join our new commenting forum
Join thought-provoking conversations, follow other Independent readers and see their replies