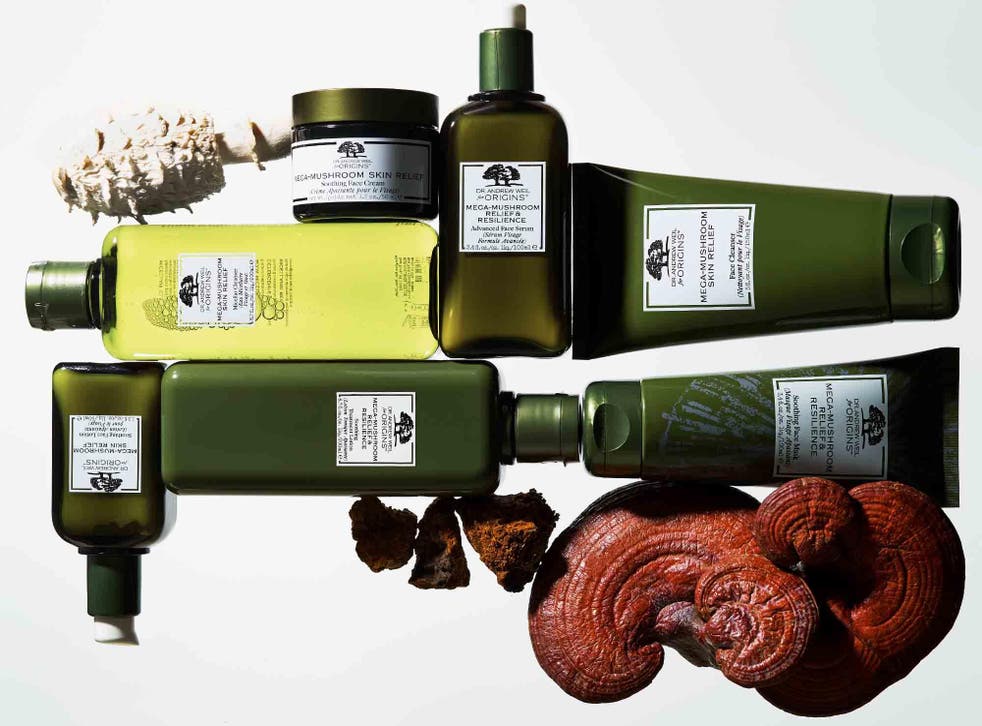 Why mushrooms are the latest must-have skincare ingredient
Roasted, sautéed or fried, mushrooms are a staple on any foodie's dinner plate, but they're not an ingredient you'd typically associate with your beauty routine – until now, that is.
Natural beauty has seen a boom of late and, believe it or not, the latest wonder ingredient being lauded by some of the industry's most respected names is the humble fungus.
Under the guidance of Dr Andrew Weil – a world-renowned leader and pioneer in the field of integrative medicine – Origins was one of the first beauty brands to recognise the highly therapeutic value of the mushroom some 10 years ago.
And now, to continue spearheading the mushroom movement, Origins has upgraded the formula of its bestselling Mega-Mushroom collection, making it more powerful in boosting skin's resilience, strength and radiance.
"I have long been a proponent of using mushrooms in skincare and have carefully selected the three mushrooms in the advanced Mega-Mushroom collection, which has been developed to target irritation and boost cellular energy," said Weil.
"The new trio of mushrooms, Chaga, Resihi and Cordyceps, were specifically used in the formula for their ability to combat skin's pathway to irritation to soothe and calm stressed skin.
"The collection's new cocktail of ingredients promotes skin's resilience, evenness and an overall healthy appearance."
So, what exactly are the benefits of using mushrooms in your skincare?
Boasting a 7,000-year history of use, the mushroom helps to reduce visible redness, calm sensitivity and irritation, as well as containing powerful anti-inflammatory ingredients that leave your skin looking fresh and feeling strong and hydrated.
From serums and lotions to moisturisers and cleansers, the Origins Mega-Mushroom range implements these properties to help build up barrier strength and defend against environmental aggressors for a healthy and resilient complexion.
Register for free to continue reading
Registration is a free and easy way to support our truly independent journalism
By registering, you will also enjoy limited access to Premium articles, exclusive newsletters, commenting, and virtual events with our leading journalists
Already have an account? sign in
Register for free to continue reading
Registration is a free and easy way to support our truly independent journalism
By registering, you will also enjoy limited access to Premium articles, exclusive newsletters, commenting, and virtual events with our leading journalists
Already have an account? sign in
Join our new commenting forum
Join thought-provoking conversations, follow other Independent readers and see their replies