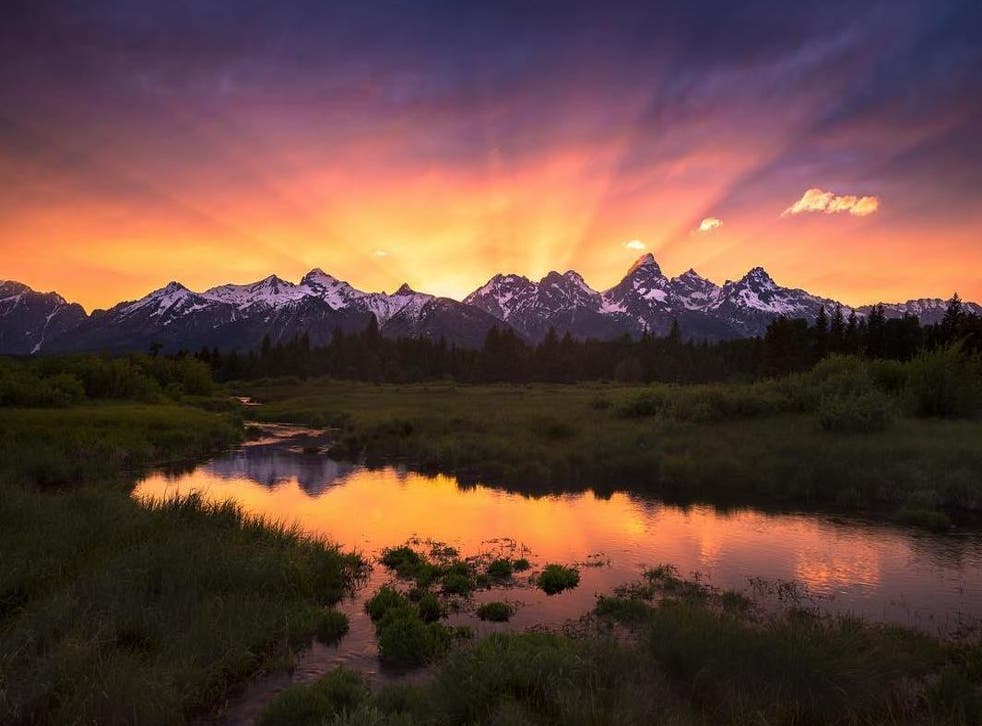 17 stunning travel photos reveal how Myspace Tom is enjoying retirement
The former Myspace 'friend' and co-founder knows he is #winning 
In the early 2000s, internet users were worried less about their privacy and more about creating the perfect Myspace page.
But then, in 2005, as people began to look for less high-maintenance social media options - such as Facebook and Twitter - everybody's first "friend," Tom Anderson, better known as Myspace Tom, was left in the dust.
But before you pity the 47-year-old who you'd likely forgotten, it's worth noting that Myspace Tom retired a few years later - after selling his outdated site to News Corp for $580m (£372m) in 2005.
Now, after discovering a passion and talent for photography, Myspace Tom travels the world taking beautiful pictures of incredible landscapes - and we can't help but be a bit jealous as we stalk his social media accounts.
Posting under the aptly-named @myspacetom, Myspace Tom is indeed winning at life - and he knows it.
And his lifestyle of relative anonymity, albeit as a millionaire, is all the more enviable when you compare it to that of Facebook founder Mark Zuckerberg's.
Although 33-year-old Zuckerberg, Anderson's former competitor, has a net worth of $67bn (£47bn), he has also spent the last few months embroiled in legal battles stemming from privacy breaches, a dangerous spread of fake news, and potential campaign tampering - all linked back to Facebook.
So, while Tom Anderson doesn't make Forbes' richest people in the world list, he did get to retire at 38, whereas Zuckerberg has to spend his free time testifying in front of the Senate.
These are 17 of the most stunning travel photos Myspace Tom has shot in the past year.
1. Oahu, Hawaii
2. Big Island, Hawaii
3. Yokohama Beach, Oahu, Hawaii
4. The Sahara Desert, Merzouga
5. Lofoten, Norway
6. Ala Moana Beach Park, Oahu, Hawaii
7. Seljalandsfoss, Iceland
8. Iceland
9. Iceland
10. Big Island, Hawaii
11. China
12. Maldives Rangali Island
13. Taktshang, Bhutan
14. Paro, Bhutan
15. Singapore
16. Koko Head, Hawaii
17. Oahu, Hawaii
And before you troll him over his inability to keep a social network alive, it would be wise to remember, which Tom has helpfully pointed out on Twitter, that he is "the guy who sold myspace in 2005 for $580 million while you slave away hoping for a half-day off."
Register for free to continue reading
Registration is a free and easy way to support our truly independent journalism
By registering, you will also enjoy limited access to Premium articles, exclusive newsletters, commenting, and virtual events with our leading journalists
Already have an account? sign in
Register for free to continue reading
Registration is a free and easy way to support our truly independent journalism
By registering, you will also enjoy limited access to Premium articles, exclusive newsletters, commenting, and virtual events with our leading journalists
Already have an account? sign in
Join our new commenting forum
Join thought-provoking conversations, follow other Independent readers and see their replies