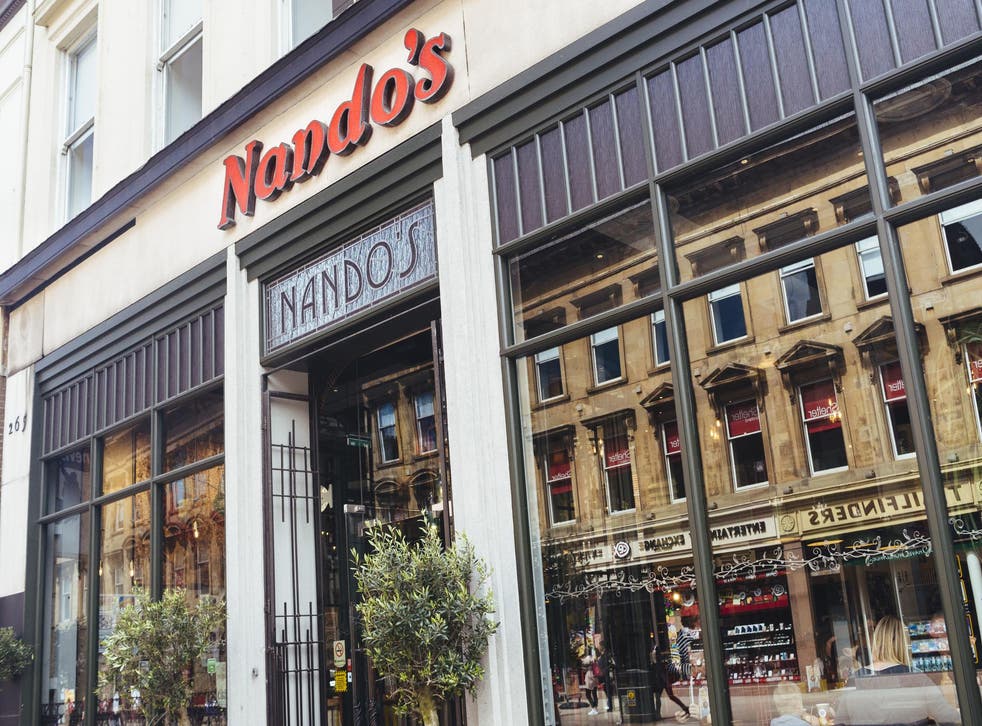 Nando's Instagram Live Cook-along: What is it and how can you watch?
Nando's Instagram Live Cook-along kicks-off on 23 April
On 20 April, Nando's announced that it was reopening seven sites across the UK to help feed NHS workers.
Unfortunately for chicken fanatics, the restaurants will not be operating a delivery or takeaway service for the general public.
But there is some good news for PERi-PERi chicken-lovers. From Thursday 23 April, Nandos will be hosting an Instagram Live Cook-along featuring a star-studded line-up.
Here's what you need to know.
What is Nando's Instagram Live Cook-along?
Nando's, along with thousands of other restaurants across the UK, was forced to close its doors due to the ongoing lockdown.
Keen not to disappoint its army of loyal fans, Nando's has launched a brand new live cook along hosted by head chef Tim – the man behind the magic menu.
Tim will be joined by a famous face each week and they will cook a Nando's recipe from their respective kitchens.
The series has been pencilled in for three weeks, beginning on 23 April and finishing on 7 May and will start at 7pm each week on Thursday
Which celebrities will feature in Nando's Cook-along series?
Joining Tim in week one is south London soulstress JGerry. The pair will cook up a Nando's classic, PERi-PERi Chicken Thighs, Spicy Rice and Macho Peas.
Week two will see British rapper Aitch step up to the hobs to have a go at cooking PERi-PERi Chicken Wings, PERi-salted chips and garlic bread.
Last but not least is Manchester United star Jesse Lingard who will create his very own PERi Chicken Pitta.
Lets hope Lindgard has more joy in the kitchen than he does in front of the posts.
How do I watch Nandos Instagram Live Cook-along?
You can watch Nando's Instragram Live Cooklong simply by tuning into their Instagram Live feed via this link.
Full line-up and menus
JGrrey:
PERi-PERi Chicken Thighs
Spicy Rice
Macho Peas
Nando's launches merchandise capsule collection

Show all 13
Aitch:
PERi-PERi Chicken Wings
PERi-Salted Chips
Garlic Bread
Jesse Lingard:
PERi-PERi Grilled Chicken Pitta with Avocado & Halloumi
Rainbow Slaw
Join our new commenting forum
Join thought-provoking conversations, follow other Independent readers and see their replies