Naomi Campbell says she has subscription for hazmat suits while dismissing claims she 'stole' them from healthcare workers
Supermodel says she bought hazmat suits 'fair and square' on Amazon despite shortages during pandemic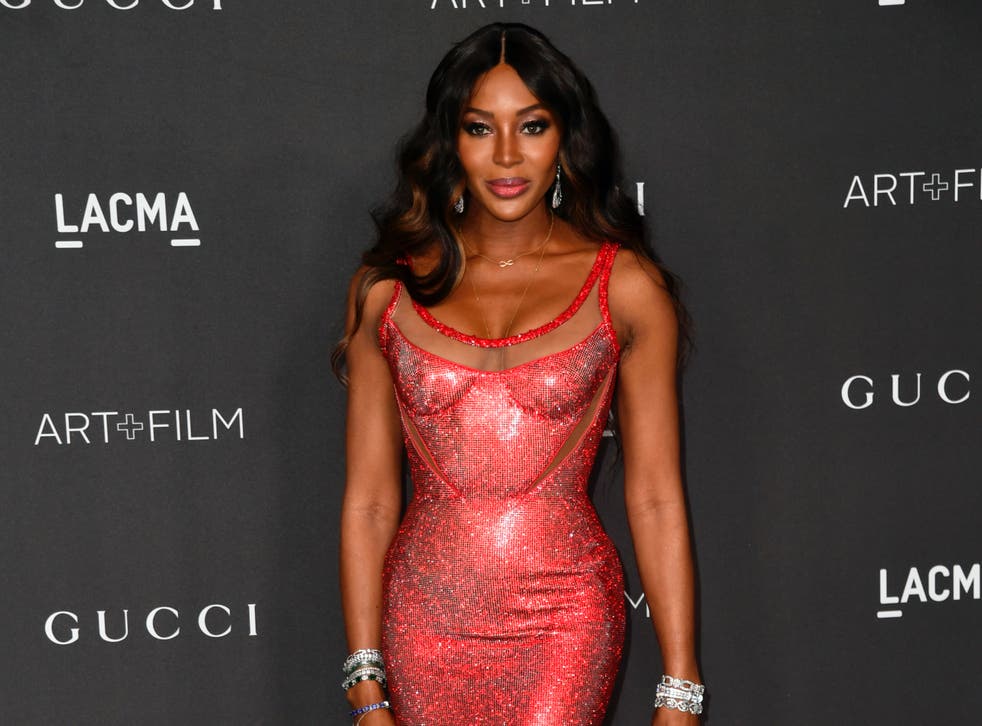 Naomi Campbell has revealed that she has a subscription for hazmat suits while denying claims that she was "stealing" the protective gear from healthcare workers.
The supermodel, who famously wore a full hazmat suit while travelling in March, opened up about her extensive collection of the garments in a new interview with the Wall Street Journal published Monday.
Explaining that she initially bought the suits in bulk, Campbell said the subscription means "they keep coming".
"When I bought them - Linda Evangelista was very insightful and also said [to] get them - I bought them in bulk and I bought them on subscription, so they keep coming," the 50-year-old explained.
Despite having a regular subscription of suits - and not travelling anywhere - the model recalled one moment of panic when her shipment was delayed because of low supplies amid the pandemic.
"There was one point when my subscription hadn't come because they'd run out, and I panicked, even though I wasn't going anywhere," she told the outlet.
Campbell also acknowledged the backlash she received following the March Instagram photo she shared of herself wearing the protective gear, explaining that it was met with suggestions that she should donate the hazmat suits.
According to Campbell, the responses also made it seem like she was "stealing supplies from the hospital," a claim that she said was "funny".
She said: "It was funny because when I first wore one people were like: 'She should give that to the hospital. Why's she stealing?' They were acting like I was stealing supplies from the hospital, like sneaking in Manhattan and going to the hospitals and stealing their supply.
"That's how it felt when I was reading it."
Rather than ignore the comments, or donate the hazmat suits, Campbell said she responded to the critics by explaining that she had purchased the garments on Amazon "fair and square".
"I started answering back, saying, 'I got it on Amazon! I got it on Amazon!' I bought it fair and square on the internet," she said.
Despite the backlash, there are some who consider the supermodel's dedication to safety an important moment in fashion history, with Campbell revealing that the protective garment will soon be on display in the British museum the Fashion Museum Bath.
Register for free to continue reading
Registration is a free and easy way to support our truly independent journalism
By registering, you will also enjoy limited access to Premium articles, exclusive newsletters, commenting, and virtual events with our leading journalists
Already have an account? sign in
Register for free to continue reading
Registration is a free and easy way to support our truly independent journalism
By registering, you will also enjoy limited access to Premium articles, exclusive newsletters, commenting, and virtual events with our leading journalists
Already have an account? sign in
Join our new commenting forum
Join thought-provoking conversations, follow other Independent readers and see their replies